Tesco, often referred to as Tesco plc, is a British multinational grocery and general merchandise retailer. As one of the largest supermarket chains in the UK and the world, Tesco has a significant impact on the retail industry.
In this comprehensive article, we'll explore the history, founder, products, pros and cons, and the net worth (market cap) of Tesco.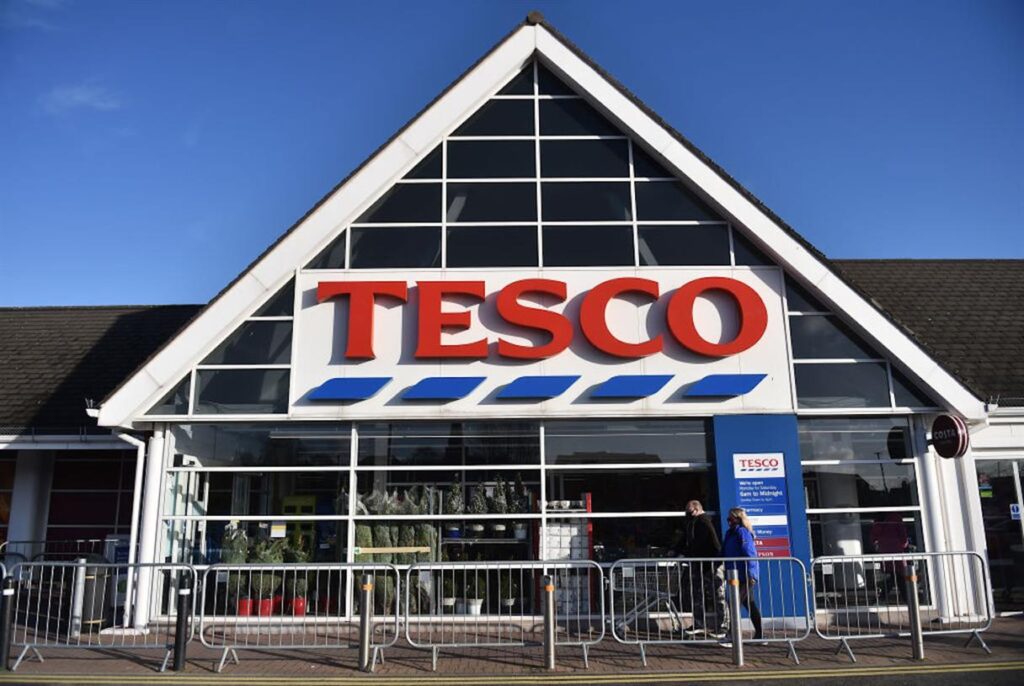 Founder
Tesco was founded by Sir Jack Cohen, a British entrepreneur, in 1919. The first store was opened in Hackney, London, where Cohen sold surplus groceries from a market stall. The name "Tesco" itself is a combination of the initials of T.E. Stockwell, a business associate of Cohen, and the first two letters of Cohen's surname.
History
Tesco's history is marked by significant growth and innovation. Over the years, it expanded rapidly, introducing self-service stores and developing its own line of products. Tesco's growth extended beyond the UK, reaching other countries such as Ireland, Hungary, and Thailand. The company also ventured into non-food items and services, including electronics, clothing, and financial services.
1919: Sir Jack Cohen, an entrepreneur, founds Tesco as a market stall in Hackney, London, selling surplus groceries.
1924: The first store with the Tesco name is opened in Burnt Oak, Edgware.
1930s: Tesco pioneers the concept of self-service grocery stores.
1947: Tesco Stores (Holdings) Ltd is listed on the London Stock Exchange.
1950s: Tesco begins to expand through acquisitions and new store openings.
1961: The first Tesco superstore opens in Crawley, West Sussex, offering a wider range of products.
1970s: Tesco's market share and profits grow as it expands across the UK.
1980s: Tesco starts diversifying into non-food items and services, including clothing and electronics.
1990s: Tesco launches its Clubcard loyalty program, a major success with customers.
2000: Tesco.com is launched, marking the company's entry into online retail.
2000s: Tesco continues international expansion, with a presence in several countries.
2010s: The company faces various challenges and changes in leadership.
2021: Tesco's market capitalization is estimated to be around £20 billion.
List of Products
Tesco offers a wide array of products, including:
Groceries: This is Tesco's core business. It provides fresh and packaged food, beverages, and household items.
Non-Food Items: Tesco stores also offer clothing, electronics, home goods, and more.
Financial Services: Tesco provides banking and insurance services to its customers.
Tesco Mobile: The company offers mobile phone services and devices.
Tesco Clubcard: A loyalty program that offers discounts and rewards to members.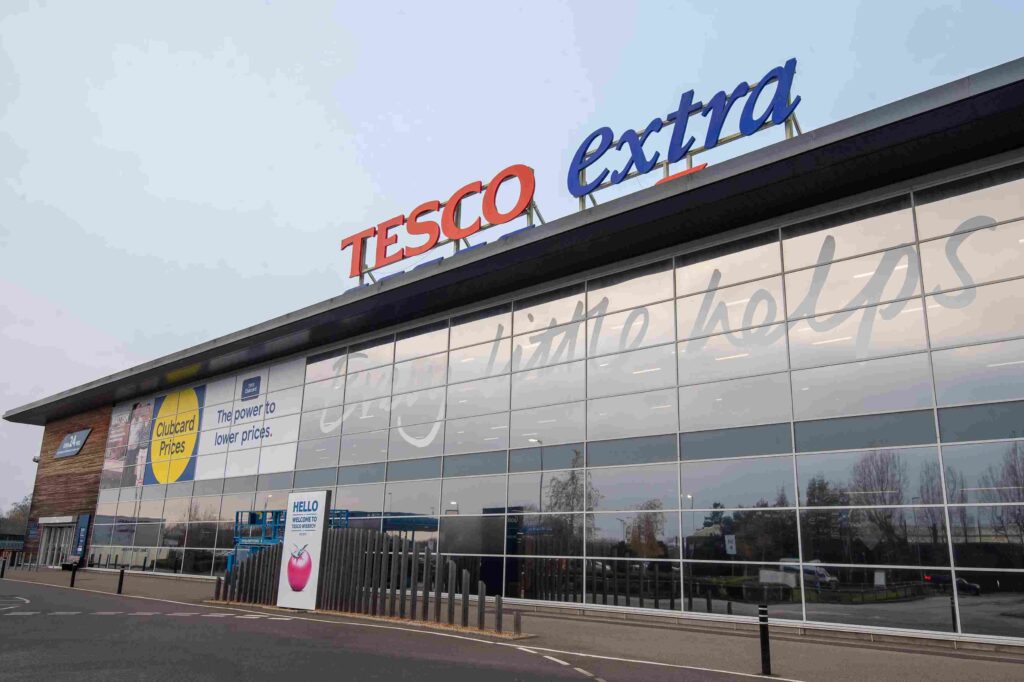 Leading Cities for Tesco in the UK
Pros & Cons
Pros:
Wide Product Range: Tesco's diverse product selection covers everything from groceries to electronics, making it a one-stop shop for many.
Convenience: With numerous locations, Tesco stores are highly accessible for many UK residents.
Loyalty Program: The Tesco Clubcard provides customers with discounts and deals.
Cons:
Market Dominance: Tesco's size and reach have led to concerns about its influence on the UK retail market.
Quality vs. Price: Some argue that Tesco's focus on cost-effectiveness can affect product quality.
Net Worth (Market Cap)
As of October 20, 2023, Tesco's market cap is £17.87 billion (approximately $21.1 billion USD). This makes it the 706th most valuable company in the world by market cap.
Tesco's net worth is estimated to be around £23.77 billion (approximately $28.3 billion USD). This figure is based on the company's assets and liabilities, as reported in its most recent financial statements.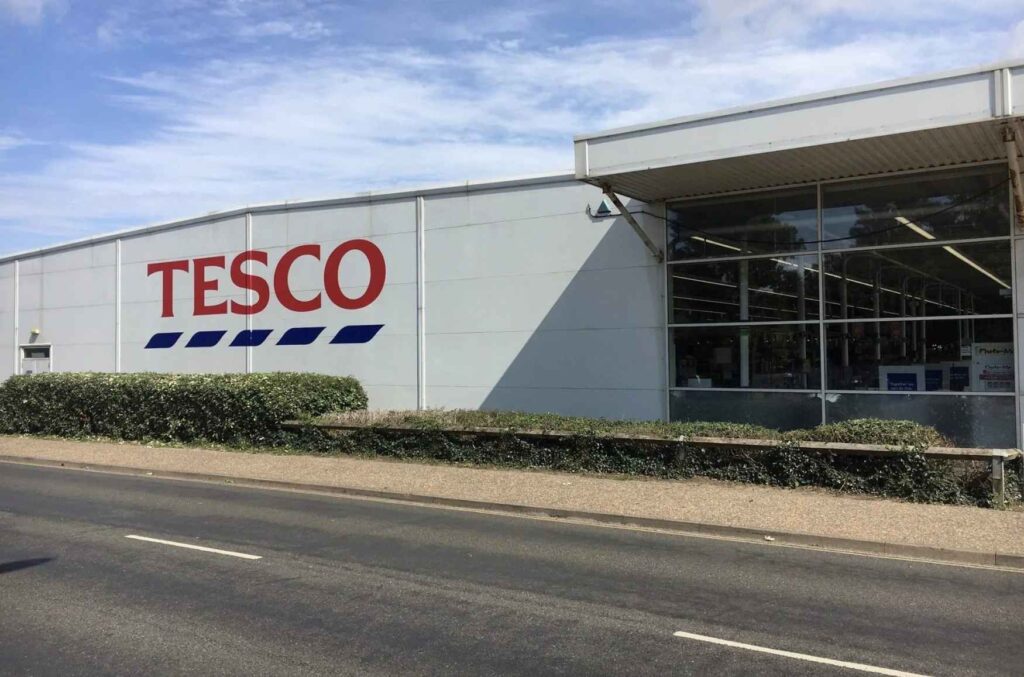 Tesco stands as a giant in the UK's grocery and retail sector. Founded in 1919 by Sir Jack Cohen, it has transformed from a market stall into a global retail powerhouse. Tesco's diverse product offerings and widespread presence have solidified its place in the lives of millions of UK residents.
However, its dominance and influence have also raised questions about competition and product quality. As a key player in the retail industry, Tesco continues to shape the way people shop in the UK and beyond.