Dollar Tree is a household name for budget-conscious shoppers, renowned for its wide-ranging products priced at just one dollar (or slightly more).
This article delves into the realm of Dollar Tree, offering insights into its founders, historical journey, product assortment, the advantages and drawbacks of shopping there, and a glimpse of its market valuation.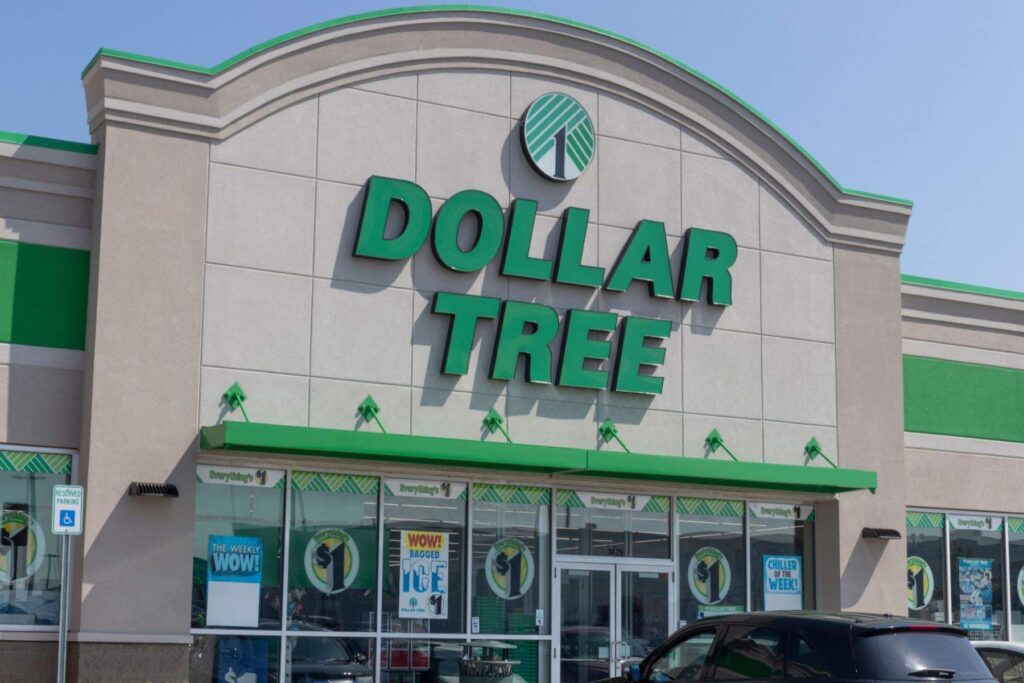 Founders
Dollar Tree, a prominent retail chain celebrated for its affordability, owes its existence to co-founders K. R. Perry and Macon F. Brock, who united in 1986 to materialize their visionary retail concept. Their vision was to create a retail haven where every item on the shelves bore a price tag of merely one dollar, setting an exceptional standard for value-conscious shoppers. By adhering to this pricing strategy, Dollar Tree positioned itself as an inviting destination for individuals in pursuit of economical shopping solutions.
K. R. Perry and Macon F. Brock's innovative approach not only revolutionized the retail industry but also cemented Dollar Tree's role as a leader in delivering high-quality products at an astonishingly low, fixed price. Their dedication to affordability, coupled with a diverse merchandise range, has rendered Dollar Tree a preferred choice for budget-savvy consumers across the United States and beyond.
History
Dollar Tree's voyage from a single store to a nationwide retail powerhouse is punctuated with significant milestones:
1986: The inaugural Dollar Tree store opened in Dalton, Georgia, offering a wide array of products priced at one dollar.
1990s: Dollar Tree experienced rapid expansion, inaugurating new stores throughout the United States.
2000s: The company sustained its growth through acquisitions, including the purchase of the Family Dollar chain in 2015.
2020s: Dollar Tree maintains a prominent presence in the retail landscape, with thousands of stores spanning the nation.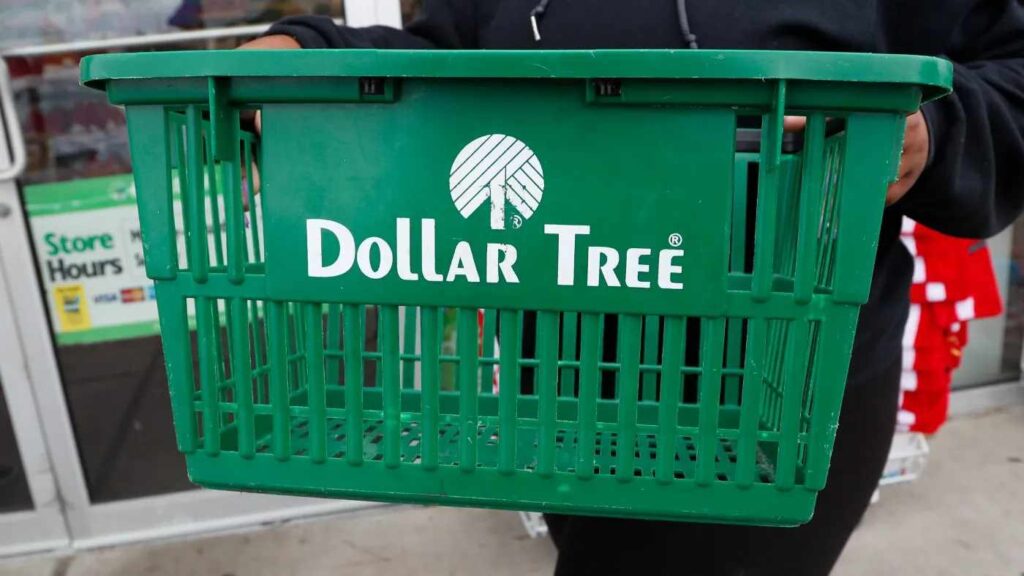 List of Products
Dollar Tree is revered for its comprehensive product offerings, including:
Party Supplies: Dollar Tree is a primary destination for cost-effective party essentials, from decorations to tableware.
Household Goods: Shoppers can readily find cleaning supplies, kitchenware, and home organization items.
Toys and Crafts: Parents can procure toys and craft supplies for children at budget-friendly prices.
Health and Beauty: Personal care products, cosmetics, and toiletries form part of Dollar Tree's inventory.
Food and Snacks: The store provides non-perishable groceries, snacks, and beverages at enticing prices.
Seasonal Merchandise: Dollar Tree offers seasonal and holiday-themed products, catering to festive needs.
Stationery and Office Supplies: Shoppers can source pens, notebooks, and other office essentials.
Home Decor: Decorative items and small furniture pieces are available for home enhancement.
Pet Supplies: Basic pet care products such as pet food and accessories are on offer.
Party Supplies: Party decorations, gift wrapping, and greeting cards are popular finds.
Dollar Tree: Answers to Your Top Questions
Pros & Cons
Pros:
Affordable Prices: Nearly every item in the store is priced at one dollar, attracting budget-conscious shoppers.
Diverse Selection: Dollar Tree boasts an extensive product range covering various categories, from household items to seasonal decorations.
Value for Money: Shoppers discover great deals on everyday necessities and unique items.
Convenience: Dollar Tree's widespread presence makes it accessible to numerous communities.
Frugal Living: Dollar Tree serves those seeking to economize on groceries, household goods, and more.
Cons:
Limited Selection of Fresh Foods: Dollar Tree primarily focuses on non-perishable and shelf-stable food items.
Small Store Format: Some Dollar Tree locations may have limited floor space, potentially resulting in crowded shopping experiences.
Quality Variability: Given the price point, product quality can fluctuate, warranting inspection before purchase.
Net Worth (Market Cap)
As of October 19, 2023, Dollar Tree (https://www.dollartree.com/) has a market capitalization of US$24.22 billion. This makes it the 704th most valuable company in the world by market cap, according to CompaniesMarketCap.com.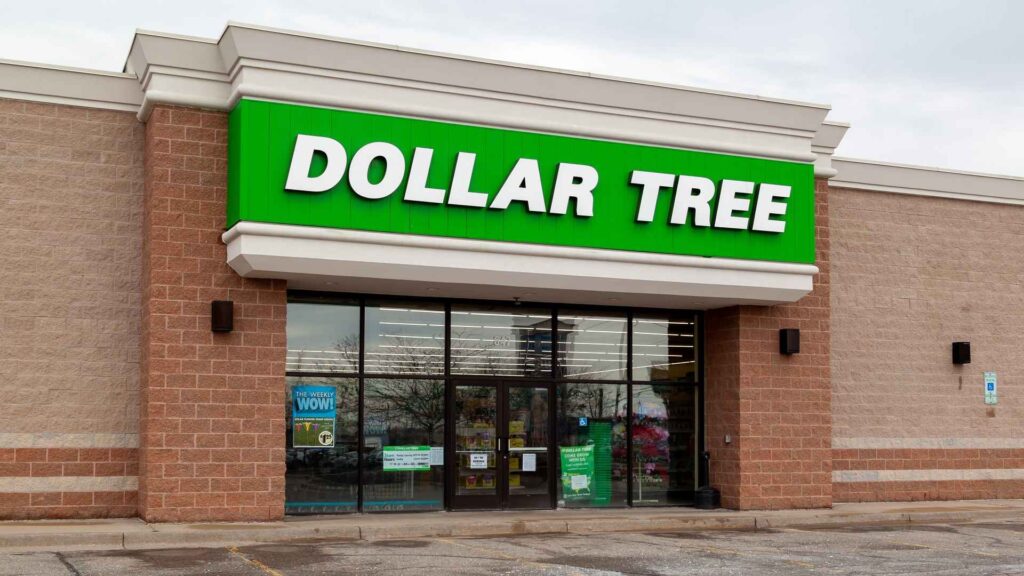 Dollar Tree's enduring attraction lies in its commitment to providing an extensive array of products at unbeatable prices. Established with the mission of making shopping affordable for all, Dollar Tree has become an integral part of communities across the United States.
Whether you're in search of household essentials, party supplies, or unique discoveries, Dollar Tree's one-dollar price point renders it a go-to destination for thrifty shoppers eager to maximize their spending power.