On February 12, 2020, the United Nations High Commissioner for Human Rights released a list of companies engaged in business activities within Israeli settlements recognized as illegal in the occupied Palestinian territories. The annual publication of such a list was mandated by United Nations Human Rights Council Resolution 31/36 in March 2016, which affirmed the illegitimacy of Israeli settlements and identified them as a major source of human rights violations against Palestinians. This resolution called on states to prevent their companies from contributing to such widespread human rights abuses and provided guidance for businesses on the financial, reputational, and legal risks of corporate involvement in such abuses.
The UN's list serves as a tool for transparency and accountability where other mechanisms may not be available, making it a significant milestone in the quest for Palestinian rights. However, its release was delayed by nearly three years, partly due to pressures from the U.S. and Israeli governments. Over this time, the list itself has been somewhat marginalized, with some multinational companies distancing themselves from the controversy, a compromise likely influenced by political pressures.
Yet, this list marks a crucial achievement for many who have diligently collected data on the ground for years. Most corporate watchdogs and analysts have often overlooked human rights abuses in Palestine, showing a peculiar immunity of companies operating in certain parts of the world. Will they ignore direct mentions of these companies by the UN? Can we make them pay attention?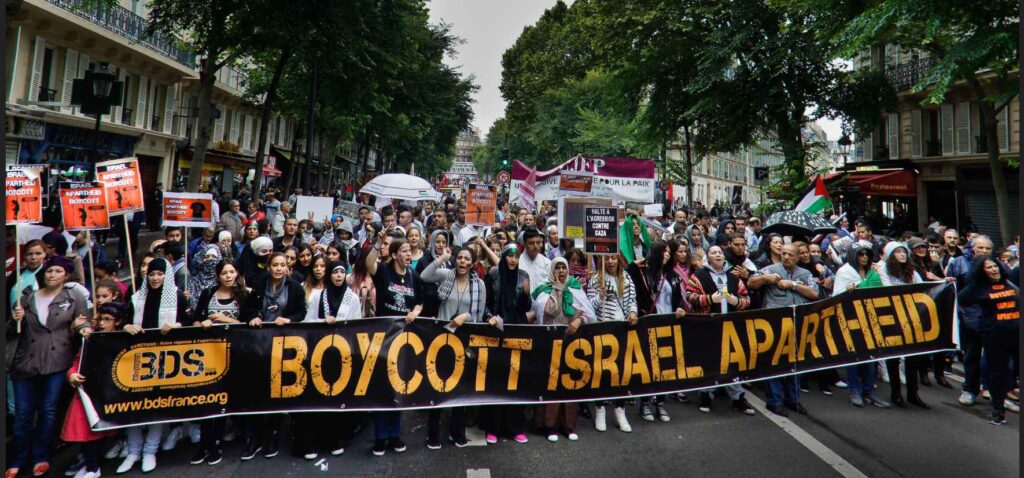 Who's on the List?
In conjunction with other civil society organizations, we responded to the public call for submissions and provided our recommendations for this report in 2016. According to the published report, our submissions contributed to 321 companies, which were then narrowed down to 112 companies after reviews and discussions with the companies themselves. The list includes Israeli banks, utility companies, and mobile network providers, international tourism giants such as Airbnb, Booking.com, Expedia, and TripAdvisor, real estate franchise network Re/Max, communication and surveillance company Motorola Solutions, and food industry behemoth General Mills.
However, the UN list was notably incomplete. Most glaringly, it did not include several well-known companies with direct, continuous, and significant ties to the precise activities it sought to address. For example:
Fosun International, a Chinese multinational conglomerate that owns AHAVA, an Israeli cosmetic company involved in mining operations in the occupied West Bank and running visitor centers in illegal settlements.
Caterpillar, a U.S. multinational heavy equipment manufacturer whose equipment is used in home demolitions, construction of the West Bank and Gaza barriers, and expanding illegal settlements.
Elbit Systems, Israel's largest arms manufacturer engaged in surveillance and monitoring of the West Bank barrier.
Heidelberg Cement, the world's largest cement producer, operating quarries and production facilities in the occupied West Bank, with its products used in building and expanding illegal settlements.
What Can You Do?
Contact these companies as consumers, investors, business partners, or community members and urge them to disengage from these harmful business activities. Join campaigns aimed at building pressure on these companies and the institutions that collaborate with them. Participate in initiatives supporting the continued annual publication of this UN resource, as there is substantial political pressure to suppress this data.
For in-depth profiles of the listed companies in the stock market, refer to our online source, Investigate. Use it to screen your investments or mutual funds for companies involved in Israeli occupation and apply our divestment criteria and recommendations to rid yourself of the worst among them.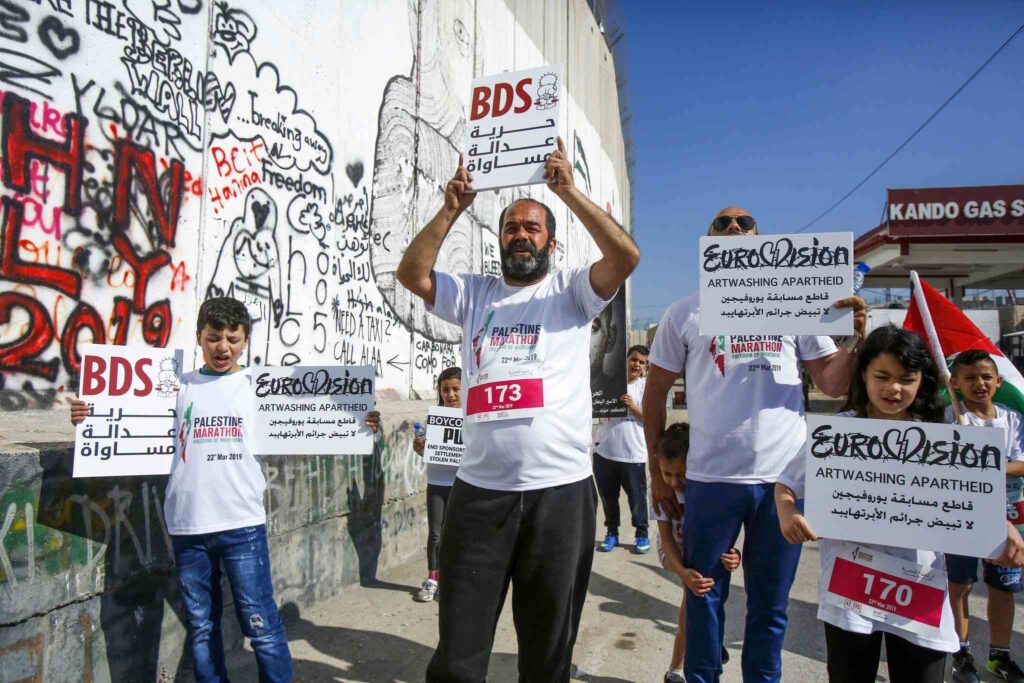 Full UN List
Below is the complete list of 112 companies published by the UN OHCHR in February 2020. The original order and spelling of the company names match the UN report. Companies listed on the stock exchange and their subsidiaries or parent companies are linked to corresponding company profiles in Investigate. For companies not listed on the stock exchange, information may be found at WhoProfits.org.
Afikim Public Transportation Ltd.
American Israeli Gas Corporation Ltd.
Amos Hadar Properties and Investments Ltd.
Café Café Israel Ltd.
Caliber 3
Cherriessa Ltd.
Chish Nofei Israel Ltd.
Egis Rail
Egged, Israel Transportation Cooperative Society Ltd.
EPR Systems Ltd.
Extal Ltd.
Field Produce Ltd.
Field Produce Marketing Ltd.
Galshan Shvakim Ltd.
Hadiklaim Israel Date Growers Cooperative Ltd.
Israel Railways Corporation Ltd.
Italek Ltd.
JC Bamford Excavators Ltd.
Kavim Public Transportation Ltd.
Mayer Davidov Garages Ltd.
Mekorot Water Company Ltd.
Merkavim Transportation Technologies Ltd.
Modi'in Ezrachi Group Ltd.
Naaman Group Ltd.
Nof Yam Security Ltd.
Ofertex Industries 1997 Ltd.
Proffimat S.R. Ltd.
Sonol Israel Ltd.
Superbus Ltd.
Supergum Industries 1969 Ltd.
Twitoplast Ltd.
Unikowsky Maoz Ltd.
Zakai Agricultural Know-how and inputs Ltd.
ZF Development and Construction
Zorganika Ltd.
Zriha Hlavin Industries Ltd.
Amnon Mesilot Ltd.
Egis S.A.
Hadar Group
Mayer's Cars and Trucks Co. Ltd.
Natoon Group
Greenkote P.L.C.
The UN list was published to promote transparency and accountability in business activities impacting Palestinian human rights. While significant, it remains incomplete, with some prominent companies excluded.
This article also urges individuals and communities to take action by reaching out to these companies and participating in campaigns calling for them to cease detrimental activities affecting Palestinian human rights.