Discover the top-rated UPS Store in San Diego CA, USA, recognized and reviewed by online customers.
The UPS Store
Address: 6755 Mira Mesa Blvd #123, San Diego, CA 92121, United States
Map: Click here
Rating: 4.6 (237)
Phone: +1 858-558-7147
Website: Link
Opening hours:


Monday: 9:00 AM – 7:00 PM

Tuesday: 9:00 AM – 7:00 PM

Wednesday: 9:00 AM – 7:00 PM

Thursday: 9:00 AM – 7:00 PM

Friday: 9:00 AM – 7:00 PM

Saturday: 10:00 AM – 6:00 PM

Sunday: 10:00 AM – 3:00 PM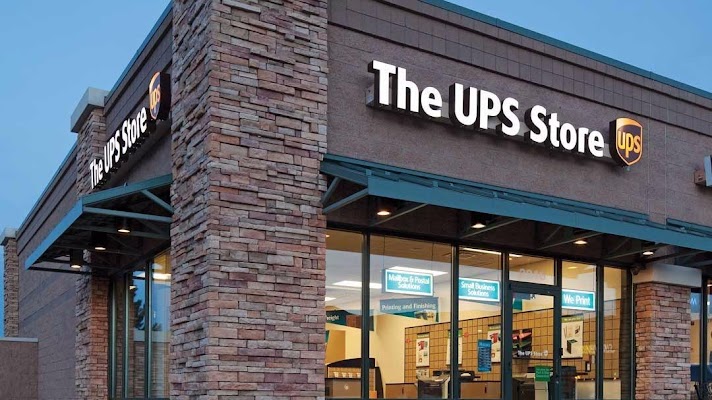 The UPS Store
Address: 1804 Garnet Ave, San Diego, CA 92109, United States
Map: Click here
Rating: 4.6 (173)
Phone: +1 858-273-6661
Website: Link
Opening hours:


Monday: 8:00 AM – 6:00 PM

Tuesday: 8:00 AM – 6:00 PM

Wednesday: 8:00 AM – 6:00 PM

Thursday: 8:00 AM – 6:00 PM

Friday: 8:00 AM – 6:00 PM

Saturday: 9:00 AM – 5:00 PM

Sunday: 10:00 AM – 3:00 PM

Reviews:


These people are the absolute best. I've never experienced such customer service from a shipping company before. So helpful and so personable. I just called to have them forward our mail and they were once again -so helpful! I'll miss that level of service -truly. Also, big shout out to Ciara and I believe, Jose! They are truly leaders -as is the rest of the team, really.

My husband and I came in Friday morning to have several documents notarized. We had a great experience with this store. The gentlemen who helped us was friendly and helpful. He took his time and made sure everything was complete. I would certainly recommend this store to anyone who needs to get something notarized!

This store is really on top of it. Everyone is nice and helpful, never had an issue here other than PARKING. (Not their fault) However this whole parking lot was designed for European cars not for American SUVs and minivans. It sucks, park on the edge of the lot and walk because otherwise you'll be stuck trying to get out with five other oversized vehicles trying to get in and out of spots.

I have to rave about Ciera at my local UPS store on Garnet in Pacific Beach, CA. I'm a full-time artist and constantly need help with packaging & shipping out my art pieces, which are really heavy, delicate, and oddly shaped sometimes. Ciera always makes an effort to assist me, and ease my anxiety when it comes to handling my bigger pieces. I've shipped my artwork all around the country these past two years & never have I ever had a client complain about the piece arriving any less than perfect. Ciera always takes the extra time to explain every packaging and shipment process to me, and assures me I'm getting the best price possible. As a small business, this extra attention to detail means the world to me. I'm really grateful for this UPS location, all the employees are always so nice. But I have to say, Ciera goes above and beyond for me and my business. They are super lucky to have her.

I shipped 2 items, one of the items was sent right to my house the next day and there was no label on it. ( The store clerk forgot to put it on ).

So I went in a few days later and they said that they cant help me because the label was "Processed" already. They proceeded to tell me to reach out and get a new QR code for another label. I said that could take days and I would hope since the error was on them they could resolve it here. They said there is nothing that they can do.

Horrible customer service, we make a mistake and then the customer has to deal with making it right.
The UPS Store
Address: 501 W Broadway A, San Diego, CA 92101, United States
Map: Click here
Rating: 3.8 (133)
The UPS Store
Address: 4075 Park Blvd Ste 102, San Diego, CA 92103, United States
Map: Click here
Rating: 4.7 (130)
A Quick Tutorial on Shipping Packages via UPS Store in San Diego CA
Shipping a package through UPS Store is a convenient and reliable option. Follow these simple guidelines to ensure a smooth shipping process:
Gather all necessary information: Make sure you have the recipient's full name, address, and phone number handy.
Choose appropriate packaging: Select a sturdy box or padded envelope that can protect your items during transit.
Secure your items: Use bubble wrap, packing peanuts, or newspaper to cushion fragile items. Seal all openings with tape to prevent shifting.
Weigh and measure your package: Use a scale and measuring tape to determine the accurate weight and dimensions of your package.
Visit your nearest UPS Store: Locate the nearest UPS Store in your area and bring your packaged item along with the necessary shipping information.
Choose the shipping service: Discuss the available shipping options with the store staff and select the most suitable service for your needs.
Provide the necessary details: Present the recipient's information, package weight, dimensions, and any additional requirements to the staff.
Pay for the shipping: You will be informed of the shipping cost by the staff. Payment can be made with cash, credit card, or other accepted methods.
Get a receipt and tracking number: Ensure you receive a receipt that includes the tracking number of your package. This will allow you to monitor its progress.
Keep the receipt for reference: It's important to keep the receipt until the package reaches its destination to easily handle any potential issues.
Shipping your package through UPS Store is a simple process. By following these guidelines, you can have peace of mind knowing that your package will be handled with care and reach its destination securely.
Discover the Best Mailing Services: Top 3 in San Diego CA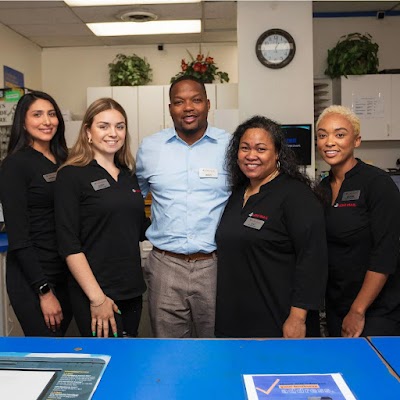 Aero Mail
8690 Aero Dr # 115, San Diego, CA 92123, United States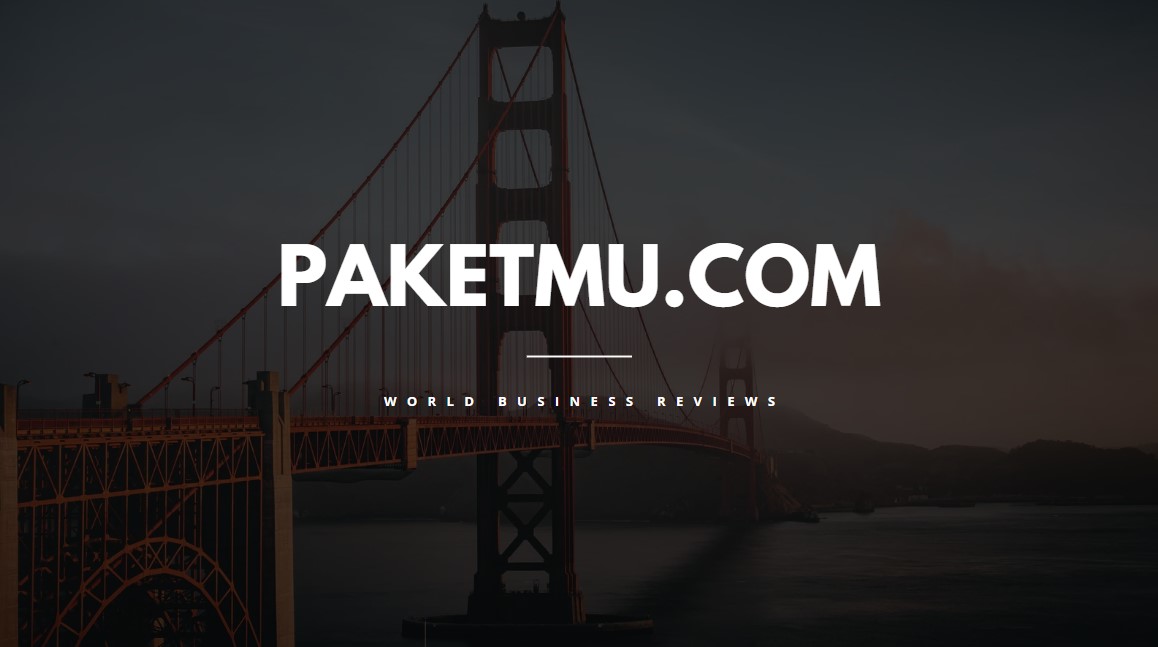 Allstates Mailing Services
7756 Arjons Dr, San Diego, CA 92126, United States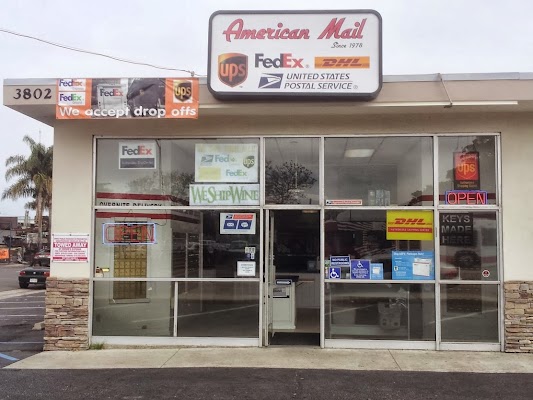 American Mail
3802 Rosecrans St, San Diego, CA 92110, United States
Thank you for reading. You can visit the San Diego CA Directory to get more UPS Store reviews and rating compilations troughout United States.