Doordash, a prominent player in the booming gig economy, is rapidly expanding its services across the United States. The growing demand for delivery drivers makes it an appealing option for those seeking flexible employment opportunities.
In this comprehensive guide, we will delve into the world of Doordash drivers, providing an overview of the job, its requirements, and potential earnings. By the end, you'll have a clear understanding of what it takes to become a successful Doordash driver.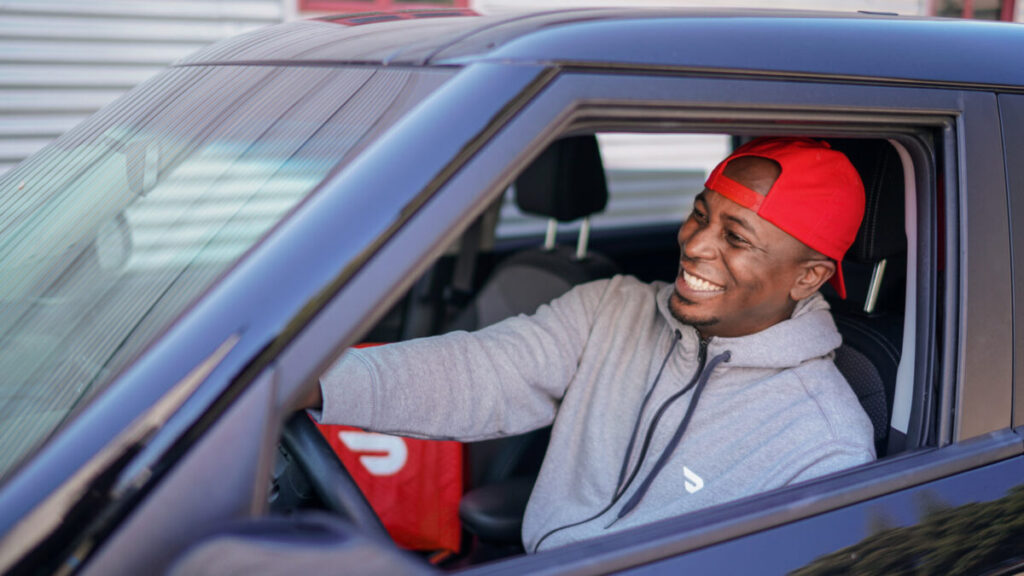 Doordash Driver
Becoming a Doordash delivery driver distinguishes itself from conventional corporate employment. Doordash drivers are not considered employees of the company but rather independent freelancers. This status requires drivers to handle their own taxes, including annual self-assessments.
Despite being classified as independent workers, drivers still enjoy several benefits, such as flexible working hours and the liberty to determine their availability. Unlike drivers for services like Postmates, Doordash drivers exclusively handle food deliveries, similar to other food delivery apps like Waitr, Favor, and Grubhub.
Doordash Requirements: What are the requirements to be a Doordash driver?
If you're wondering whether you need prior experience to join the ranks of Doordash drivers, you'll be pleased to know that experience is not a prerequisite. However, if you have previously worked for Postmates, Amazon Flex Drivers, or other delivery services, your experience can be a valuable asset for enhancing your earnings. Here's a complete list of qualifications to become a Doordash delivery driver:
Age Requirement: You must be at least 18 years old to become a Doordash driver.
Vehicle or Bicycle: Doordash drivers can use various modes of transportation, including cars, trucks, motorcycles, scooters, bicycles, or even walking in certain markets.
Smartphone: To efficiently use the Dasher App (the delivery driver app), you'll need an iPhone or Android smartphone.
Driver's License: A valid driver's license is necessary.
Insurance: Drivers should have their name on a valid insurance policy.
Social Security Number: A background check is part of the application process, so you'll need to provide your social security number.
Background and Driving Record Check: A clean background check and driving record are essential.
Orientation: You'll need to complete an orientation, either online or in person.
Are There Vehicle Requirements?
One remarkable aspect of working as a Doordash delivery driver is that there are no specific vehicle standards. Unlike services like Uber and Lyft, where vehicle requirements are stringent and often include regular inspections, Doordash offers much more flexibility. Whether you drive a car, ride a bike, use a truck, motorcycle, or even walk (where permitted), you can become a Doordash driver.
For those living in large urban areas like Los Angeles or Portland, delivering for Doordash on a bicycle is a fantastic way to earn extra income, particularly during busy lunch hours near office buildings.
Where Can I Become a Dasher?
Doordash's reach is continually expanding, and they are actively expanding into new U.S. cities. The growing number of restaurants joining their platform, including prominent names like Chipotle and Wendy's, creates additional opportunities for delivery drivers. Currently, you can access Doordash's services in major U.S. cities, including:
AZ – Phoenix
CA – Inland Empire, Los Angeles, San Francisco Bay Area, Orange County, San Diego
CO – Denver/Boulder
DC – Washington, D.C.
FL – Miami
GA – Atlanta
IL – Bloomington, Champaign, Chicago, Rockford
IN – Indianapolis, South Bend
KS – Kansas City
KY – Lexington, Louisville
MD – Baltimore
MA – Boston
MI – Detroit
MN – Minneapolis
NM – Albuquerque
NE – Omaha
NC – Charlotte, Raleigh
NJ – New Jersey
NV – Las Vegas, Reno
NY – Long Island, New.York City, Westchester
OH – Akron, Cincinnati, Dayton, Columbus, Cleveland
OK – Oklahoma City
OR – Portland
PA – Philadelphia, Pittsburgh
TN – Nashville
TX – Austin, Dallas, Fort Worth, Houston, San Antonio
UT – Salt Lake City
VA – Richmond
WA – Seattle
WI – Milwaukee
Additionally, Doordash operates in Canada (Vancouver) and Australia. While they've made significant strides in North America and Oceania, Doordash has yet to extend its services to Europe. You can access the complete list of over 4,000 cities where Doordash operates in the United States.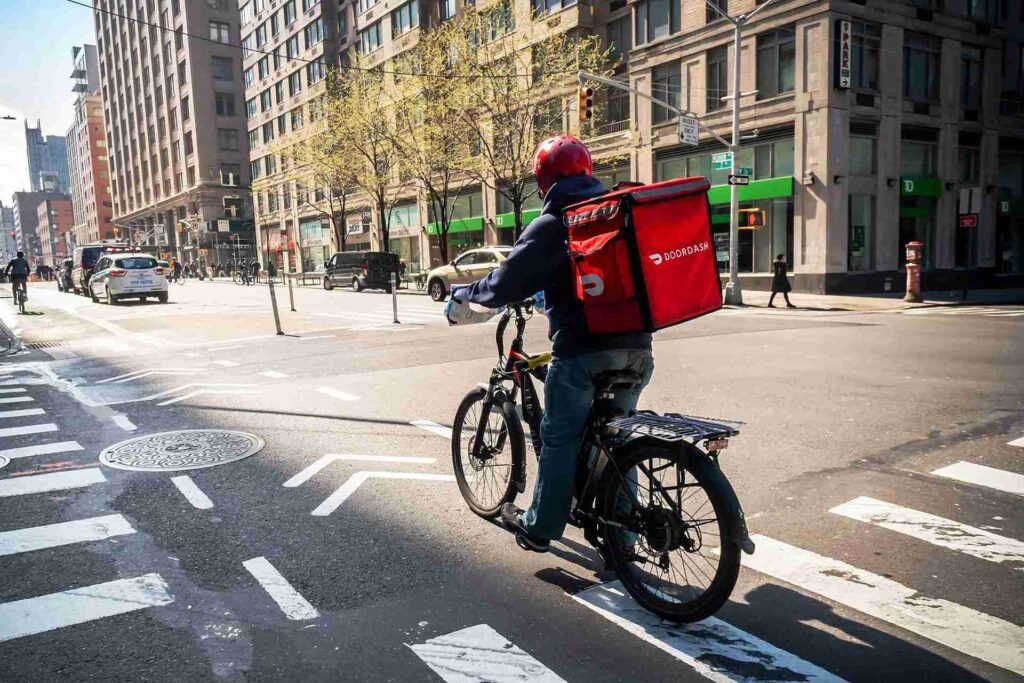 Background Check Requirements
Before you begin earning money as a Doordash delivery driver, you must undergo a background check. This screening process, often a subject of curiosity for potential drivers, is crucial for establishing trust and safety for both drivers and customers. A clean driving record, free of any criminal offenses, is a key requirement for becoming a Doordash driver.
Background check requirements typically encompass:
No Violent Crimes
No Sexual Offenses
No Theft
No Property Damage
No Felonies
What is it Like to Deliver for Doordash?
If you're curious about how the Doordash delivery process works, here's a comprehensive overview of what it's like to be a Doordash driver:
Customer Orders: Customers place orders from a selection of restaurants available on the Doordash platform. They can pay for their orders either through the website or the Doordash app.
Restaurant Preparation: Once an order is placed, it's transmitted to the restaurant for preparation.
Dasher's Role: As a Doordash driver, your primary tool is the Dasher App, and your primary duty is to deliver the order.
The basics of a delivery include:
Go Online: After signing up and downloading the Dasher App, you can begin "Dashing." The app will alert you when an order is available in your area, and you can choose to accept or decline the request. By scheduling shifts in advance, you can maximize your earning potential through priority order assignments.
Pickup and Drop-off: The Dasher App assists you with in-app navigation. When you arrive at the restaurant, you'll collect the food and use the red prepaid card for payment if prompted by the app. With the order in hand, you're ready to proceed with the delivery following the provided instructions.
Earning Money: Earnings can be tracked directly through the Dasher App. It's advisable to log your mileage while online in the app. You can also explore our guide on Doordash taxes to better understand how to manage your finances. Delivering for Doordash is a lucrative opportunity to earn extra income, with weekly payments and the option to cash out your earnings daily for a fee.
The Driver App
After successfully signing up for Doordash and clearing the background check, you'll need to download the Dasher App to begin accepting delivery requests. This user-friendly app is available for both iOS and Android smartphones. For a comprehensive guide on app usage and downloading the latest version, consult our detailed guide to the Dasher App.
See also: Spark Driver Waiting List
Doordash Orientation
One of the appealing aspects of becoming a Doordash driver is that there is no need for an in-person orientation or a job interview. The entire onboarding process is online and completely free. The orientation can be completed either online or in person, and you will receive the welcoming kit and red card either in the mail or at a physical Doordash office if you opt for the latter. If you choose an in-person orientation, remember to bring:
Your phone
Your driver's license
A credit/debit card if you wish to purchase Dasher gear
How Much Do Doordash Drivers Make
Earnings for Doordash drivers vary depending on several factors:
Location: The city or region in which you operate can significantly impact your earnings.
Bonuses: Special bonuses and incentives may be offered by Doordash, enhancing your income during specific times or for completing a set number of deliveries.
Incentives: Some incentives may increase your earnings further.
It's important to understand the Doordash pay model and how driver payment is calculated. You'll receive your earnings on a weekly basis through direct deposit. The base pay for Doordash deliveries is determined based on the estimated time and distance of the delivery. Remember that you keep 100% of the tips, and Doordash makes it easy for customers to tip through the app. Customers can also tip in cash. Keep in mind that wait times at the restaurant are not included in the compensation.
For a more detailed look at how to maximize your earnings while delivering for Doordash, explore our comprehensive guide on making more money with the platform. If you're interested in comparing Doordash with other delivery apps, you can consult our articles comparing Doordash to UberEats and GrubHub to Doordash.
How Do I Become a Dasher?
If you've met all the requirements and are eager to start delivering for Doordash, follow these steps to begin your journey as a Doordash driver:
Sign up for Doordash.
Complete the online application process.
Carefully review the Doordash driver agreement.
Successfully pass the background check.
Schedule the orientation.
Download the Dasher App.
Accept your first delivery and start earning.
Requirements That Must Be Maintained While Delivering with Doordash
Delivering for Doordash comes with certain requirements that drivers must consistently meet to uphold the platform's standards. The key requirements include:
Driver Rating: Doordash drivers are expected to maintain a minimum driver rating of 4.2, which is determined based on customer feedback. A high rating not only increases your earning potential but also helps maintain Doordash's reputation as a reliable platform.
Clean Background Check: A clean background check is essential to ensure drivers are trustworthy and do not pose a safety threat to customers. Doordash conducts ongoing criminal background checks to maintain safety standards.
Proof of Insurance: Doordash drivers must maintain their personal auto insurance policies, which should include coverage equal to or higher than the minimum requirements for the state in which they operate. This proof of insurance is required to drive for Doordash.
In addition to these core requirements, Doordash provides various guidelines that drivers must adhere to for continued eligibility on the platform.
Doordash Driver Requirements FAQ
How to Get a Doordash Red Card and Insulated Hot Bag?
You'll receive the Doordash welcoming kit, which includes the red card and red insulated bag, either during your orientation or by mail if you choose the online orientation. While the branded Doordash bag is provided, you can also use another bag of your choice if it meets the necessary requirements.
Can I Use My Doordash Card for Gas?
The red card cannot be used to pay for gas or personal expenses. Doordash offers gas cards to delivery drivers who participate in their rewards program.
Does Doordash Require Drivers to Have Car Insurance?
All Doordash drivers are considered independent contractors and are responsible for maintaining their personal auto insurance policies with their name on the policy. Doordash provides excess auto insurance to cover drivers for up to $1,000,000 in bodily injury and property damage to third parties during active deliveries. However, this policy does not cover damages to the driver's own vehicle. Consult our comprehensive guide on Doordash insurance for more information.
Is There a Dress Code for Doordash Delivery Drivers?
There is no specific dress code for Doordash delivery drivers. You have the freedom to choose your attire while delivering. However, you can purchase branded Doordash attire from Doordash offices or their online store if you wish to represent the brand.
Do Dashers Get Free Delivery or Discounts?
Doordash drivers who participate in the Doordash rewards program do not receive free delivery or discounts. Instead, they earn free credit to use within the Doordash app. If you're looking for a Doordash promo code to get free delivery and try the service, you can use our free promo code.
Can You Do Doordash Full Time?
Doordash offers the flexibility to work part-time, full-time, or seasonally, making it suitable for various employment needs. It's a great option for students, parents, and teachers, among others. Explore our guide to the best delivery jobs for more career options in the gig economy.
How Old Do You Have to Be to Do Doordash?
To become a Doordash driver, there is no age limit or hiring age. However, the minimum age requirement to initiate the driver application process and become a Doordash driver is 18.
How to Contact Doordash Support?
Whether you're a potential driver or an active Doordash driver in need of assistance, Doordash Support is readily available to help. If you have questions or require support for your account or deliveries, consult our guide on how to contact Doordash customer service and support.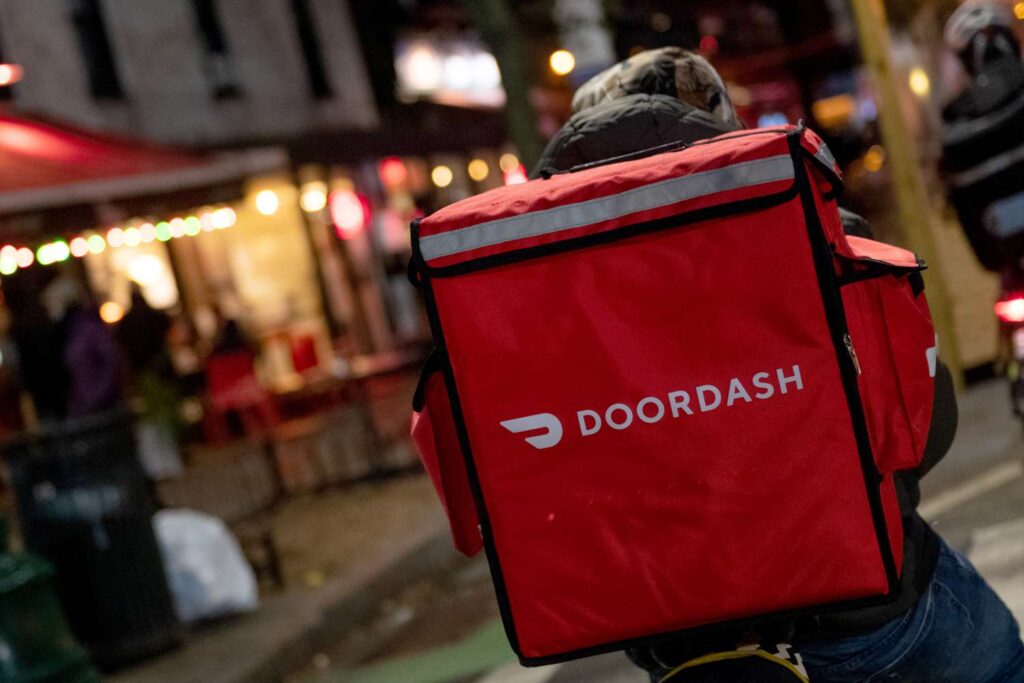 Apply to Deliver for Doordash! Become a Dasher and Earn Money With Doordash
With a comprehensive understanding of the requirements to become a Doordash driver, you're well-equipped to sign up and start earning through Doordash. This lucrative opportunity allows you to run your own business and work with freedom, making it an excellent choice for those seeking flexible employment.
As you venture into the world of Doordash, consider using our affiliate referral code to maximize your benefits and kickstart your journey in the gig economy. Say goodbye to traditional 9-5 jobs and hello to the flexible and rewarding world of Doordash driving.