Are you looking for a flexible way to earn extra income by delivering packages for Amazon? Amazon Flex might be the opportunity you've been searching for. This comprehensive guide will walk you through the process of becoming an Amazon Flex driver, from signing up to maximizing your earnings.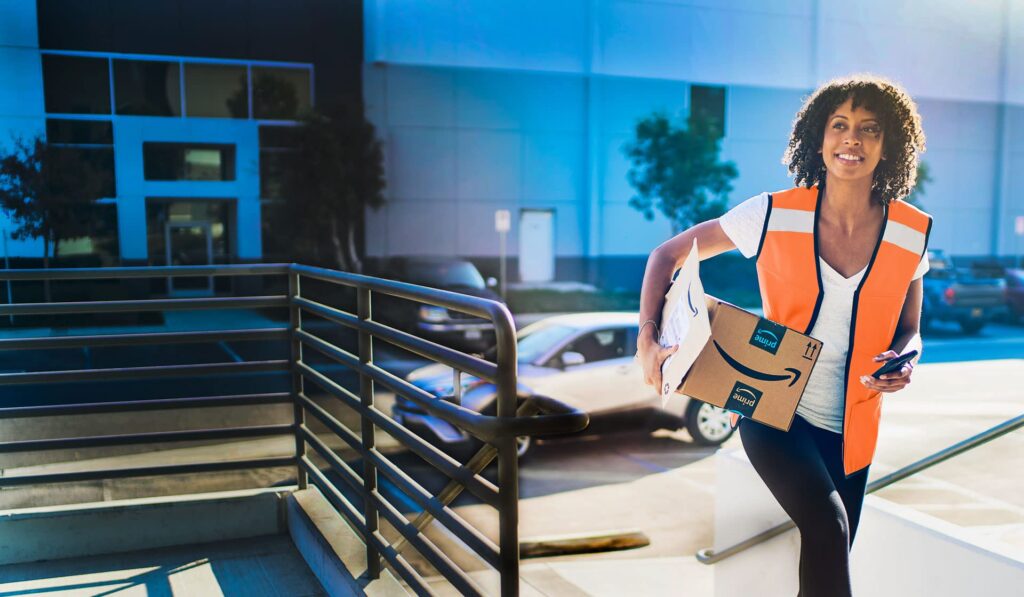 How to Become Amazon Flex Driver
See also: Myflexbot Explained
Step 1: Reserve a Block
Before you can hit the road as an Amazon Flex driver, you'll need to secure a delivery block. Here's how to get started:
Download the App: Begin by downloading the Amazon Flex app on your iPhone or Android smartphone.
Set Up Your Account: After installing the app, create an Amazon Flex account. You'll need to provide your personal information, contact details, and banking information for payments.
Search for Blocks: Once your account is set up, open the Amazon Flex app. You can search for available delivery blocks in your area. Each block will specify your expected earnings and estimated completion time. You can also mark yourself as available in the app to qualify for instant offers.
Step 2: Make Your Deliveries
When your delivery block is scheduled, it's time to hit the road and start making deliveries. Here's what you need to do:
Pick Up Packages: Head to your designated Amazon Flex location on the day of your block. You'll receive packages that correspond to specific delivery addresses. Make sure you have ample space in your vehicle to accommodate the packages.
Use the Amazon Flex App: The Amazon Flex app will be your trusty navigator. It provides route guidance to each delivery destination. Follow the app's instructions to ensure efficient and accurate deliveries.
Spread Smiles: As an Amazon Flex driver, you'll be delivering not only packages but also smiles. Be courteous and professional when interacting with customers, and provide excellent service.
Step 3: Get Paid Your Way
Once your deliveries are complete, it's time to reap the rewards of your hard work. Amazon Flex offers you flexibility in how and when you get paid. Here's what you need to know:
Payment Frequency: You can choose to get paid daily, on specific weekdays, or anywhere in between. The choice is yours, allowing you to align your earnings with your financial needs.
Payment Method: Amazon Flex pays through direct deposit, ensuring your earnings are securely transferred to your bank account.
Tracking Earnings: The Amazon Flex app's Earnings section lets you monitor your payments and see your income history.
See more: Amazon anytime pay
Step 4: Maximize Your Earnings with Amazon Flex Rewards
Amazon Flex offers additional perks through its rewards program. You can earn points while making deliveries, leveling up to access various rewards, including:
Exclusive discounts on gas, roadside assistance, and car maintenance.
Cashback on everyday purchases through an Amazon Flex debit card.
Visit the Amazon Flex Rewards page to explore the full range of benefits available to you.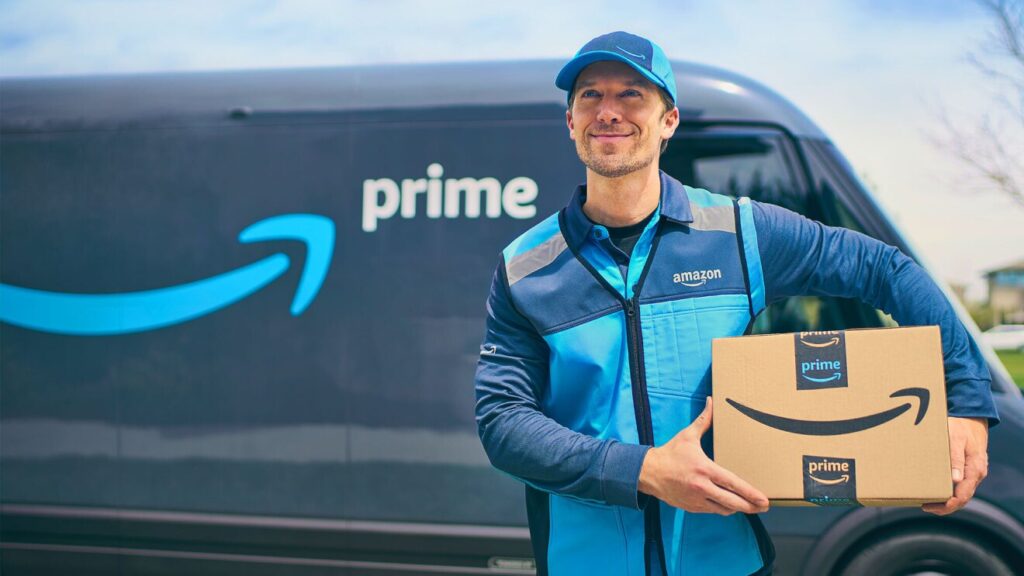 Requirements to Drive with Amazon Flex
Now that you're eager to get started, here are the prerequisites to become an Amazon Flex driver:
City Eligibility: You must live in a city where Amazon Flex operates. To find a list of cities with delivery opportunities, check the Amazon Flex website.
Age Requirement: To be a delivery partner, you must be at least 21 years old.
Driver's License: You need a valid U.S. driver's license and a social security number.
Vehicle: Most deliveries require a 4-door, midsize sedan, or a larger vehicle such as an SUV, van, or truck with a covered bed. Smaller vehicles or those with open beds do not meet the requirements. Motorcycles, motorized bicycles, and motorized scooters are not eligible.
Smartphone: You must have either an iPhone or an Android smartphone to use the Amazon Flex app. Ensure your device meets the specified requirements:
Android: Android 6.0 or newer, 2 GB or higher RAM memory, a camera with flash, GPS Location Services, and a SIM card.
iPhone: iPhone 6s or newer, iOS 15 or higher.
Frequently Asked Questions
What kinds of deliveries will I make with Amazon Flex?
Amazon Flex offers various delivery opportunities, including:
Amazon.com: Deliver packages from an Amazon delivery station directly to customers, typically involving 3-6 hour delivery blocks.
Prime Now and Amazon Fresh: Deliver groceries or household items from an Amazon delivery station to customers, usually with 2-4 hour delivery blocks.
Store Orders: Pick up orders from local stores and deliver them directly to customers, typically in 2-4 hour delivery blocks.
Instant Offers: In some areas, you may have the opportunity to accept quick deliveries that start near your current location and usually last 15-45 minutes.
What type of smartphone do I need to use the Amazon Flex app?
You'll need an Android or iPhone smartphone that meets the specified requirements listed earlier.
What type of vehicle do I need?
The type of vehicle required depends on the type of delivery you'll be making:
For Prime Now and Amazon Fresh orders, you can use any vehicle that can safely transport Amazon orders.
For Amazon.com orders, you'll need a 4-door, mid-sized sedan, or a larger vehicle, such as a truck with a covered bed, an SUV, or a van. Smaller vehicles and those with open beds are not suitable for this type of delivery. Motorcycles, motorized bicycles, and motorized scooters do not qualify.
Can I have a passenger in my vehicle when making deliveries?
While it's not prohibited, bringing passengers with you during deliveries may not be practical for several reasons. Note that Amazon's commercial insurance will not cover passengers in your vehicle in case of an accident. If you choose to have passengers, you must adhere to specific guidelines:
When picking up from Amazon.com stations, passengers must remain in the vehicle at all times. They may need to be escorted by a station employee if they leave the vehicle.
When picking up from Prime Now, AmazonFresh, Whole Foods, or other store locations, passengers are not allowed in delivery stations or restricted pick-up areas. They may have to remain in the car or in the parking lot. Keep in mind that pick-up and delivery times may vary, and passengers may spend more time in the car or parking lot than anticipated.
Your vehicle must have sufficient space to safely accommodate passengers and packages assigned to your route.
Passengers and pets, except for service animals, must not interact with customers and cannot accompany you when delivering packages.
Non-compliance with these guidelines may impact your eligibility to continue in the Amazon Flex program.
How much can I earn with Amazon Flex?
Most Amazon Flex drivers earn between $18 and $25 per hour. However, your actual earnings will depend on factors such as your location, tips received, the time it takes to complete deliveries, and other variables.
Explore more: How to Sign In to Your Amazon Relay Account
When will I get paid?
You have the flexibility to choose which weekday(s) you want to receive your payments. You can opt for daily payments to access your earnings quickly or select specific days that align with your financial preferences. You can also change your payment schedule at any time. Earnings from blocks completed from Sunday to Thursday will be available on your next payment day. For blocks completed on Friday or Saturday, earnings will be available on Monday or the next scheduled payment day. If your blocks are eligible for tips, customers have 24 hours to adjust tips, and you'll receive payment 2-3 days after completing the blocks or on the next scheduled payment day.
How many deliveries can I make?
The number of deliveries you make with Amazon Flex is entirely up to you. As a driver, you have control over your schedule and can choose to work as many or as few delivery blocks as you prefer. Some locations may experience higher volumes of deliveries throughout the year, particularly during busy seasons like the winter holiday period, offering more opportunities to reach your earnings goals.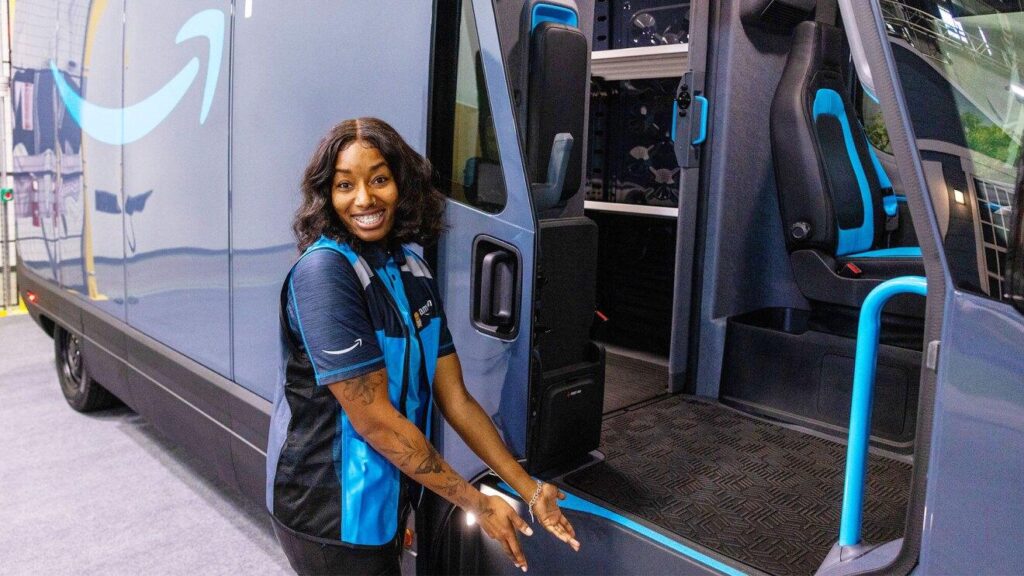 Becoming an Amazon Flex driver offers you a flexible and convenient way to earn money while enjoying the independence of managing your own schedule. With the step-by-step guide provided here, you're well-equipped to embark on your Amazon Flex journey.
Whether you're looking for a part-time gig or a side hustle, Amazon Flex provides a valuable income-earning opportunity with a reputable company. Start your Amazon Flex adventure today!