Uber, the 24-hour rideshare company, has revolutionized point-to-point transportation services. It's a fantastic alternative to traditional taxi services, offering convenience and flexibility at your fingertips. Whether you need a daily commute to work or an intercity trip, you can book an Uber with just a few taps on your smartphone. What's more, Uber isn't limited to major cities alone; it operates in small towns and big cities alike, making it a reliable option for travelers across various locations.
Uber has continually expanded its business model, even venturing into non-emergency medical transportation services. However, how far can you really go with Uber? Can you use this platform for cross-country, intercity, or even international journeys? The good news is that you don't need to hire someone to drive you across the country – you can rely on Uber's services.
In this comprehensive guide, we'll provide you with all the information you need to embark on long-distance Uber trips. We'll also share tips on how to find affordable long-distance transportation services.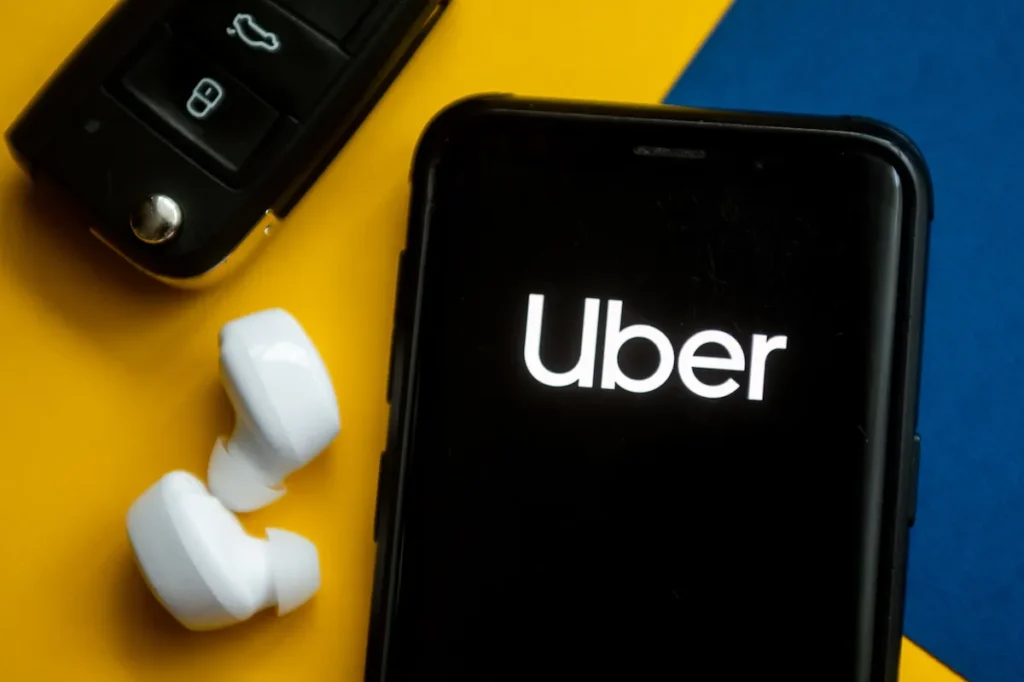 1. How Far Can Uber Take You?
While there isn't an official industry definition for "long distance" in the car service business, most rideshare companies consider rides longer than 100 miles to fall into this category. Uber doesn't have a strict policy defining the maximum distance for a ride; however, there is a limitation on ride duration. Each ride may not exceed 4 hours. But this shouldn't pose a significant problem for most travelers since you can simply request another ride if needed.
Here are some essential things to know when planning a long-distance Uber trip:
You can travel from one city to another.
You can cross international borders, as Uber can provide cross-border service to Mexico or Canada. It's important for Uber drivers to ensure they meet all insurance requirements.
If you're planning an intercity round trip, you can use Uber's multiple stops feature in the app.
After a long trip, your driver might need to return without a passenger.
If you're taking a 200-mile journey between cities, consider texting your driver once your request is accepted to inform them of your destination. Some rideshare drivers may choose to accept or reject such long trips.
Uber offers hourly bookings, allowing you to use an Uber for tours and extended travel. This option is available for Black and Black SUV rides, for durations of up to 8 hours. You can check the hourly rate directly on the app.
PRO TIP: If you're traveling from San Diego to Tijuana, don't forget to bring your passport with you.
Do You Interest Achieving Top Dasher Status on Doordash? Check Here
2. Is a Long-Distance Uber Trip Worth It?
Many people are hesitant to hire a driver for long-distance trips, assuming it's too expensive. However, there are several advantages to using Uber for long-distance travel:
Affordability: When compared to other transportation options like buses, trains, or car rentals, Uber can be a cost-effective choice, especially for longer distances. Uber's long-distance rates vary depending on the vehicle type you choose. Typically, more spacious and newer vehicles are priced higher. You can get a fare estimate within the app to understand what your trip might cost.
Convenience: Uber drivers are well-equipped to navigate through traffic, ensuring you reach your destination as quickly as possible. Their apps have in-app navigation systems, and they often use the best navigation apps to avoid road closures and traffic-related delays. Having a driver assist with your luggage and provide door-to-door service is a convenience you won't get from other forms of transportation.
Safety: Safety is a top priority for Uber. All vehicles on the platform must pass an annual inspection to ensure your journey is smooth and hassle-free. Drivers are also subject to continuous screening processes, and accounts that don't meet the eligibility criteria may be deactivated.
Reduced Stress: Long trips can be stressful, especially if you don't enjoy traveling. Uber can make your journey much more comfortable. All you need to do is sit back, relax, and enjoy the ride until you arrive at your destination.
3. Does the Uber Driver See Your Destination?
Before accepting a ride, drivers are provided with essential information about the trip. This includes details like the ride type, estimated time to reach the pickup location, estimated trip duration, and the passenger's rating. However, drivers can't see your exact destination until they accept the ride request.
With Uber's "180 Days of Change" initiative, the company introduced several features to enhance the driver's experience. These changes provide drivers with:
The ability to set their desired arrival times and trip preferences.
Notifications if a trip is estimated to take 45 minutes or longer.
The ability to set more preferred destinations, increasing the limit from two to six.
The acceptance rate no longer affects driver performance; drivers have the freedom to choose who they pick up.
From a driver's perspective, longer rides tend to be more profitable than shorter ones. Short trips often result in lower earnings. If you need a ride immediately, especially in major cities like New York City, Uber might not be the most cost-effective option, and you should explore alternatives.
Drivers should also take gas expenses into account when considering longer trips. It's important to drive efficiently and take advantage of cost-saving strategies, such as using the GetUpside app to find cheap gas.
4. What Is the Longest Uber Ride?
The world record for the longest Uber ride is held by Jimmy Donaldson, also known as MrBeast, a popular American YouTuber. He completed a cross-country rideshare trip covering a staggering 2,256 miles, from North Carolina to California, all in one Uber ride.
5. How Long Does Uber Let You Drive?
For Uber drivers, the best way to maximize earnings is by driving during peak hours. According to Uber's official policy, for safety reasons, drivers can stay online and drive for a maximum of 12 hours.
6. Can I Do Uber in Another State?
Uber allows drivers to operate in multiple cities within their state. However, drivers cannot pick up passengers in states other than their own. If you're moving to a different state, you'll likely need to update your Uber driver account with the necessary documents, including an in-state driver's license and insurance.
While there's theoretically no limit to the pickup radius, drivers often decline rides with distant pickup locations because they aren't compensated for the drive to the pickup spot.
7. Can I Use Uber in Another Country?
Uber is an essential travel app to have on your phone, as it operates in over 80 countries around the world, including popular destinations like Italy and France. Using Uber in another country is a seamless experience – you don't need to download a separate app; your Uber account works internationally. Just ensure that Uber is available in your destination country and request a ride in the same way you would in your home country. Be prepared for potential international charges, and remember that different countries may have varying payment methods. In some regions, you can even pay with cash.
8. What About Lyft Long-Distance Rides?
Lyft, a competitor to Uber, has certain restrictions when it comes to long-distance rides:
Lyft doesn't allow rides that exceed 100 miles.
Lyft does not support crossing international borders.
If you're unsure about the distance limitation, you can use GPS navigation software to check the distance from your location.
In summary, if your journey is less than 100 miles and doesn't involve crossing international borders, you can use Lyft for your long-distance travel.
9. Best Long-Distance Ride Service Alternatives
If Uber or Lyft isn't your preferred choice for long-distance travel, you have several alternatives to consider:
Hire a Professional Driver: Several professional driver services provide long-distance transportation.
Hire a Long-Distance Taxi Driver: Traditional taxi services can also accommodate long journeys.
Wingz: Wingz is a dedicated airport transfer and city-to-city ride service available in multiple U.S. cities.
Turo: Turo is a car-sharing platform that allows you to rent cars from local car owners for your long-distance trips.
Alto Rideshare: Alto offers a premium rideshare service in select cities.
Long Distance Car Service with Sixt: Sixt provides comfortable cars and trained drivers for long trips, available in major cities across the U.S. and worldwide.
Tips for Driving Long Distances
If you're embarking on a long-distance trip, whether with Uber or another service, it's essential to stay safe and comfortable. Here are some useful tips:
Stay Hydrated: Dehydration can lead to fatigue, so make sure to drink plenty of water.
Eat Right: Plan your meals and snacks to ensure you have the energy you need for your journey.
Take Regular Breaks: It's crucial to rest and stretch your legs periodically to prevent fatigue.
Use the Right Navigation Apps: Reliable navigation apps can help you avoid traffic and find the best routes for your trip.
Frequently Asked Questions
Can You Be an Uber Driver in Multiple Cities?
Yes, you can drive for Uber in multiple cities within your home state.
What Is the Shortest Uber Trip?
Short trips, like one driven by a community driver in Athens, Georgia, can be very brief, often covering only a short distance.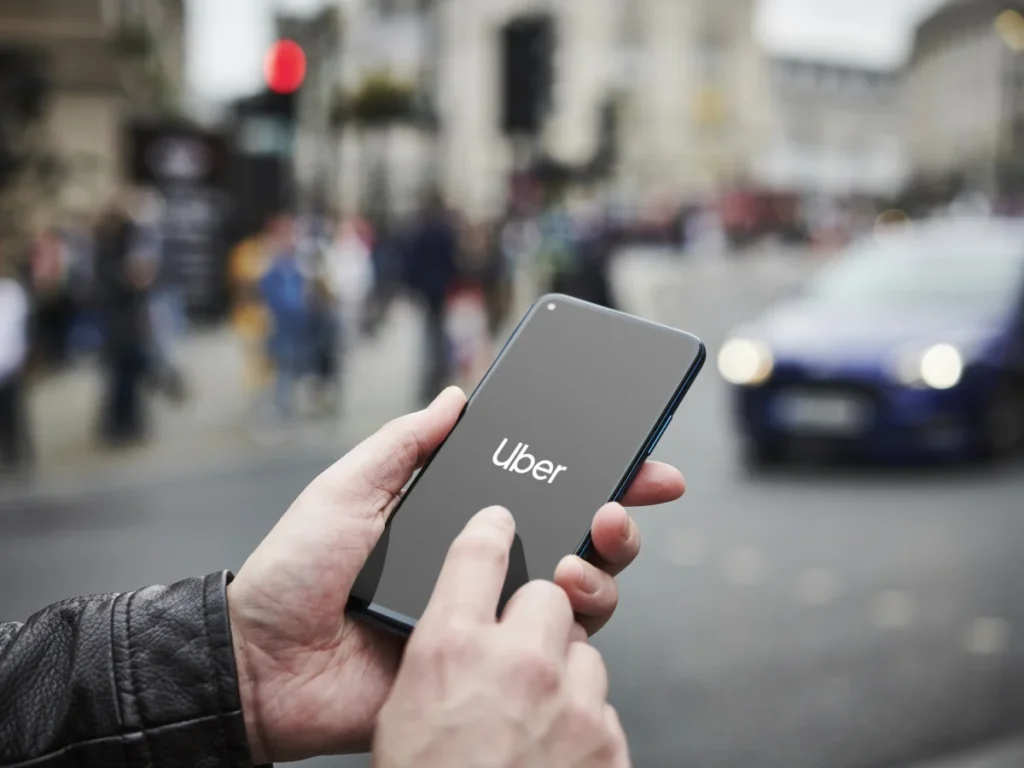 Uber's long-distance services, including Lyft amp, have made it a popular choice for travelers seeking efficient, affordable, and safe transportation. It offers a convenient solution for various types of journeys, from daily commutes to intercity and cross-country adventures. With Uber, you can sit back, relax, and enjoy your ride, knowing that you're in good hands.
Remember that while Uber is an excellent choice for many, there are certain restrictions to be aware of, such as maximum ride duration and restrictions on international rides. If you're planning an extensive trip, be sure to communicate effectively with your driver and, when traveling internationally, account for potential currency and payment method differences. Whether you're considering a long-distance Uber trip or exploring other alternatives, there are plenty of options to make your journey comfortable and convenient. Plan your trip, stay safe, and enjoy the adventure ahead.