Chicago is a vibrant and diverse city known for its rich history, stunning architecture, and world-class arts. When looking for souvenirs to commemorate your visit to the Windy City, there are plenty of options that capture the essence of this iconic destination. From deep-dish pizza to iconic city skyline memorabilia, the top 10 souvenirs from Chicago are sure to bring back fond memories of your time in the city.
1. Cubs or White Sox Merchandise: Chicago is a sports-loving city, and nothing represents that spirit better than supporting one of its baseball teams. Whether you're a Cubs or White Sox fan, purchasing some official team merchandise is a fantastic way to show your love for the local sports culture.
2. Chicago-Style Pizza Making Kit: Chicago is renowned for its deep-dish pizza. To recreate the unique culinary experience at home, consider buying a Chicago-style pizza making kit that includes all the necessary ingredients and instructions to make your own delicious deep-dish pie.
3. Art by Local Artists: Chicago has a thriving arts scene, with numerous galleries and art shops showcasing the works of local artists. Purchasing a piece of art, whether it's a painting, sculpture, or print, allows you to bring a touch of Chicago's vibrant art culture home with you.
4. Chicago Architecture Books: Chicago is renowned for its stunning architecture, from the iconic Willis Tower to the historic Tribune Tower. An architecture book featuring Chicago's famous buildings and landmarks serves as both a fascinating read and a beautiful coffee table addition.
5. Garrett Popcorn: Garrett Popcorn Shops are a Chicago institution, famous for their delicious popcorn flavors. Opt for a bag of their gourmet Chicago Mix, which blends savory cheddar cheese popcorn with sweet caramel popcorn, for a tasty and easily transportable souvenir.
6. Chicago Bulls Gear: Representing the city's beloved basketball team, Chicago Bulls gear is a popular souvenir choice. Whether it's a jersey, hat, or t-shirt, showing your support for the Bulls allows you to take a piece of the city's sporting history home with you.
7. Chicago Skyline Memorabilia: Chicago's skyline is one of the most iconic in the world, with breathtaking views of architectural marvels like the John Hancock Center and the Cloud Gate sculpture. Choose from a range of souvenirs featuring the city's skyline, such as keychains, magnets, or snow globes.
8. Amish Crafts and Quilts: Just outside of Chicago, in the town of Arthur, there is a large Amish community known for their exquisite craftwork and quilts. These handmade pieces, featuring intricate designs and high-quality craftsmanship, make for unique and cherished souvenirs.
9. Chicago Jazz Music: Chicago has a rich jazz heritage, and music lovers can find a wide range of jazz CDs and records featuring famous Chicago artists. Take home the sounds of the city by adding some jazz music to your souvenir collection.
10. Chicago Flag Merchandise: The Chicago flag, with its distinctive blue stripes and four red stars, is a symbol of the city's pride and history. Opt for a souvenir featuring the iconic flag design, such as t-shirts, tote bags, or baseball caps, to showcase your love for Chicago.
These top 10 souvenirs from Chicago not only encapsulate the essence of the city, but they also offer lasting memories of your time spent exploring its vibrant culture, sports scene, and stunning architecture. Choose the ones that resonate with you the most, and bring a piece of Chicago home with you.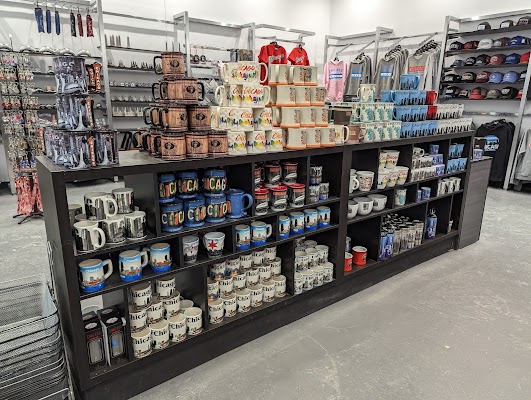 Bringing Joy from Chicago IL: Top 10 Gifts to Delight Your Friends
Chicago, also known as the "Windy City," is a vibrant and diverse destination filled with endless experiences. From its breathtaking skyline to its iconic deep-dish pizza, this city has something for everyone. If you're looking for the perfect gift to bring a piece of Chicago back to your friends and loved ones, look no further. Here are the top 10 gifts from Chicago that are sure to bring joy:
1. Chicago Style Pizza Kit: Treat your friends to an authentic taste of Chicago with a deep-dish pizza kit. Complete with the famous crust, sauce, and toppings, this gift will transport them to the heart of the city's culinary scene.
2. Chicago Architecture River Cruise: For the history and architecture enthusiasts, a gift certificate for a Chicago Architecture River Cruise is a must. They'll have the chance to explore the city's iconic buildings while learning about their fascinating stories.
3. Garrett Popcorn: An absolute Chicago classic, Garrett Popcorn is a must-have gift. Known for their famous "Chicago Mix," which combines cheese and caramel popcorn, this delicious treat is sure to delight anyone who receives it.
4. Cubs or White Sox Memorabilia: For the sports fans in your life, a piece of Cubs or White Sox memorabilia is a great gift. Whether it's a hat, jersey, or autographed baseball, they'll be able to show off their team pride.
5. Artwork from The Art Institute of Chicago: The Art Institute of Chicago is world-renowned for its impressive collection of art. Consider gifting a print or poster featuring a famous artwork from the museum to bring a touch of culture to your loved ones' homes.
6. Chicago Cocktail Kit: Help your friends create their own Chicago-inspired cocktails with a cocktail kit. Include locally made spirits, mixers, and a recipe book to elevate their at-home bartending skills.
7. Chicago Symphony Orchestra Tickets: Treat your loved ones to an unforgettable evening of music by gifting them tickets to a performance by the Chicago Symphony Orchestra. This world-class ensemble will leave them in awe.
8. Chicago-themed Clothing: Help your friends show off their love for Chicago with some stylish clothing. From t-shirts featuring iconic city landmarks to cozy hoodies with the Chicago flag, they'll be able to wear their city pride on their sleeve.
9. Chicago Hot Dog Kit: For the foodies in your life, a Chicago hot dog kit is the perfect gift. Complete with hot dog buns, Vienna Beef hot dogs, toppings such as onions, mustard, and pickle relish, this kit will allow them to recreate the classic Chicago hot dog at home.
10. Chicago Skyline Art Print: Capture the beauty of the Chicago skyline with an art print. Whether it's a photograph or a hand-drawn illustration, this gift will remind your friends of their time in the city every time they look at it.
Chicago Style Pizza Kit
Chicago Architecture River Cruise
Garrett Popcorn
Cubs or White Sox Memorabilia
Artwork from The Art Institute of Chicago
Chicago Cocktail Kit
Chicago Symphony Orchestra Tickets
Chicago-themed Clothing
Chicago Hot Dog Kit
Chicago Skyline Art Print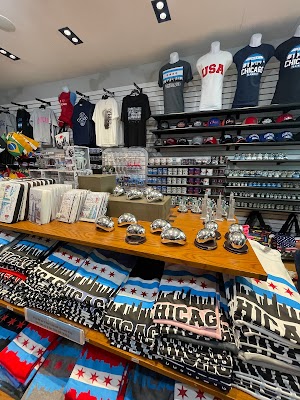 Top 5 Iconic Snacks and Culinary Delights from Chicago IL
Chicago is known for its rich food culture and unique culinary offerings. From deep dish pizza to Italian beef sandwiches, the city is filled with iconic dishes. But no food exploration of Chicago would be complete without indulging in some delicious snacks. Here are the top five iconic snacks from Chicago:
Chicago-style hot dog:

The Chicago-style hot dog is an absolute classic and a must-try snack in the city. It starts with an all-beef hot dog nestled in a poppy seed bun. It's then topped with mustard, bright green relish, chopped onions, sliced fresh tomatoes, a pickle spear, sport peppers, and a sprinkle of celery salt. This combination of flavors and textures makes the Chicago-style hot dog a truly unique and mouthwatering snack.

Garrett Mix popcorn:

Garrett Mix popcorn is a delicious combination of sweet and savory flavors. It's a blend of their famous CaramelCrisp and CheeseCorn popcorns. The sweet and buttery caramel popcorn is mixed with the savory and cheesy cheddar popcorn, creating a unique and addictive snack. Garrett Mix popcorn has become a beloved treat in Chicago and is often enjoyed at sports games, movie theaters, or simply as a snack on the go.

Italian beef sandwich:

The Italian beef sandwich is a hearty and flavorful snack that originated in Chicago. Thinly sliced roast beef is slow-cooked in a seasoned broth until it's tender and juicy. The beef is then piled onto a crusty Italian roll and topped with giardiniera, a pickled mixture of hot peppers, and sometimes sweet peppers or melted cheese. This sandwich is messy, delicious, and a true Chicago favorite.

Deep dish pizza:

Chicago is famous for its deep dish pizza, and it's definitely a snack worth trying. The deep dish pizza is known for its thick and buttery crust filled with layers of gooey cheese, chunky tomato sauce, and various toppings. It's a hearty and indulgent snack that requires a knife and fork to eat. The combination of crispy crust, melted cheese, and robust flavors make the deep dish pizza an unforgettable Chicago classic.

Chocolate-covered potato chips:

This unique sweet and salty snack is a favorite among Chicagoans. It combines the crunch of salty potato chips with the sweetness of luscious chocolate. The salty-sweet combination is a match made in heaven, and it's hard to resist indulging in a few bites. Whether you prefer milk chocolate, dark chocolate, or white chocolate, chocolate-covered potato chips are a must-try snack when visiting Chicago.
Souvenir and Gift Shopping in Chicago IL: Expert Tips and Tricks
When visiting Chicago, it's always a good idea to bring back some souvenirs and gifts to remember your trip by. The city offers a wide range of unique and interesting items that make for perfect keepsakes or presents for your loved ones. Here are some tips and tricks to help you navigate the shopping scene in Chicago:
Explore Chicago neighborhoods: Each neighborhood in Chicago has its own distinct character and shopping spots. From the upscale boutiques along the Magnificent Mile to the trendy shops in Wicker Park, there's something for everyone. Take the time to explore different areas and discover hidden gems.
Check out local markets: Chicago is home to several vibrant markets where you can find a variety of handmade crafts, local products, and artisanal goods. The Randolph Street Market is a popular choice, offering a mix of vintage and modern finds. The Maxwell Street Market is another great option for affordable souvenirs and street food.
Visit museum gift shops: Chicago is known for its world-class museums, and many of them have excellent gift shops. Whether you're interested in art, history, or science, you're sure to find unique and educational souvenirs at these shops. The Art Institute of Chicago and the Field Museum are particularly noteworthy.
Support local artists and artisans: Chicago has a thriving arts scene, so why not support local artists and artisans by purchasing their creations? From paintings and sculptures to jewelry and ceramics, you'll find a wide range of unique and one-of-a-kind pieces. The Chicago Artisan Market and local art galleries are great places to start your search.
Don't forget the food: Chicago is famous for its food, so consider bringing back some edible souvenirs. From deep-dish pizza and Chicago-style hot dogs to Garrett Popcorn and Frango mints, there are plenty of delicious treats to choose from. Many local stores and markets offer food-related gifts and packages.
By keeping these tips and tricks in mind, you'll be well-prepared to embark on your shopping adventure in Chicago. Whether you're looking for traditional souvenirs or unique gifts, the city has plenty to offer!