Jacksonville, Florida is a vibrant city known for its beautiful beaches, rich history, and Southern charm. Whether you're a local or a visitor, you'll want to bring home a piece of this unique destination. Here are the top 10 souvenirs from Jacksonville FL that capture the essence of this coastal city.
1. Shrimp Boats T-Shirt
As the largest shrimp port in the United States, Jacksonville is famous for its fresh seafood. Show off your love for the city's culinary delights with a t-shirt featuring colorful shrimp boats. This souvenir is not only stylish but also a reminder of the city's deep-rooted maritime culture.
2. Sand Dollar Jewelry
Jacksonville's pristine beaches are home to beautiful treasures like sand dollars. Take home a piece of the ocean by purchasing sand dollar jewelry. From necklaces to earrings, these delicate pieces will serve as a reminder of your beachfront adventures.
3. Riverfront Art Print
With its stunning riverfront views, Jacksonville offers plenty of inspiration for local artists. Opt for an art print featuring the city's skyline or the iconic Main Street Bridge. Hang it on your wall and relive the beauty of Jacksonville every day.
4. Jax Ale Trail Passport
Jacksonville boasts a thriving craft beer scene, and the Jax Ale Trail Passport is perfect for beer enthusiasts. This pocket-sized booklet allows you to collect stamps from different craft breweries across the city. It's a great way to discover new flavors and support local businesses.
5. Jacksonville Jaguars Memorabilia
If you're a football fan, don't miss out on the opportunity to bring home some Jacksonville Jaguars memorabilia. From mini helmets to jerseys, there are plenty of options for die-hard fans to show their team spirit.
6. St. Augustine Pirate Ship Model
Located just a short drive from Jacksonville, St. Augustine is known for its pirate history. Bring home a miniature pirate ship model, a nod to the city's seafaring past. It's a unique souvenir that will spark conversation for years to come.
7. Bold Bean Coffee Beans
Jacksonville is home to several exceptional coffee roasters, and Bold Bean Coffee is one of the city's favorites. Pick up a bag of freshly roasted beans and savor the taste of Jacksonville in your morning cup of joe.
8. Jacksonville Zoo & Gardens Merchandise
If you've visited the Jacksonville Zoo & Gardens, bring home a piece of the animal kingdom with you. The zoo's gift shop offers a variety of merchandise, including plush animals, t-shirts, and educational books. Your purchase will support the zoo's conservation efforts.
9. Aloe Vera Products
With the city's sunny climate, it's no surprise that Aloe Vera thrives in Jacksonville. Purchase Aloe Vera skincare products, such as lotions or creams, which are known for their soothing properties. It's a practical souvenir that will keep your skin hydrated long after your trip.
10. Seashell Wind Chimes
One of the best ways to remember Jacksonville's beaches is through seashell wind chimes. These beautifully crafted chimes capture the coastal breeze and create a soothing sound. Hang them on your porch or patio and be transported back to the beaches of Jacksonville.
Shrimp Boats T-Shirt
Sand Dollar Jewelry
Riverfront Art Print
Jax Ale Trail Passport
Jacksonville Jaguars Memorabilia
St. Augustine Pirate Ship Model
Bold Bean Coffee Beans
Jacksonville Zoo & Gardens Merchandise
Aloe Vera Products
Seashell Wind Chimes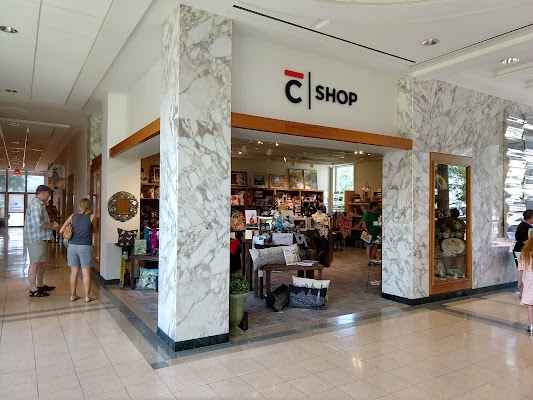 Bringing Joy from Jacksonville FL: Top 10 Gifts to Delight Your Friends
When it comes to gift-giving, it's always a great idea to choose something that captures the spirit of the destination. Jacksonville, FL, known for its beautiful beaches, vibrant arts scene, and rich history, offers a wide variety of unique gifts that are sure to bring joy to your friends and loved ones. Whether you're looking for something beach-inspired or a piece of local artwork, these top 10 gifts from Jacksonville FL are perfect for creating lasting memories.
1. Beach-themed Jewelry
A seashell pendant or a wave ring are perfect gifts for someone who loves the beach.
Choose from a variety of designs and materials, such as sterling silver or gold, to suit their style.
2. Custom Surfboard
For the surf enthusiast in your life, a custom-made surfboard is a truly unique and thoughtful gift.
Work with a local surfboard shaper to create a one-of-a-kind design that reflects their personality.
3. Local Artwork
Support the local arts scene and bring home a piece of Jacksonville culture by gifting a local artwork.
Choose from paintings, sculptures, or photography that capture the essence of the city.
4. Gourmet Seafood Basket
Treat your friends to a taste of Jacksonville's famous seafood with a gourmet seafood basket.
Include locally sourced shrimp, oysters, and crab along with some delicious spices and sauces.
5. Hammock
Encourage relaxation and outdoor enjoyment with a hammock, perfect for lazy days at the beach or in the backyard.
Look for a hammock made of durable materials and choose a design that matches their style and preference.
6. Historic Walking Tour
Gift an experience and take your friends on a historic walking tour of Jacksonville.
Explore the city's rich history, from its founding to its role in the Civil Rights Movement.
7. Locally Roasted Coffee
For the coffee lover, gift a bag of locally roasted coffee beans from one of Jacksonville's artisanal coffee shops.
Choose a blend that reflects the city's unique flavors and support local businesses at the same time.
8. Beach Gear
Help your friends make the most of their beach trips with some stylish and practical beach gear.
From beach towels and sun hats to beach bags and portable speakers, there are plenty of options to choose from.
9. Handcrafted Soap
Pamper your loved ones with a selection of handcrafted soaps made by local artisans.
Choose from a variety of scents and ingredients, such as citrus or lavender, for a luxurious bathing experience.
10. Ponte Vedra Wine
For the wine lover, gift a bottle of wine from one of the local wineries in Ponte Vedra, just outside of Jacksonville.
Choose from a selection of reds, whites, and sparkling wines to suit their taste.
With these top 10 gifts from Jacksonville FL, you can bring a piece of the city's spirit to your friends and create lasting memories. Whether it's through beach-themed jewelry, local artwork, or a gourmet seafood basket, these gifts are sure to put a smile on their faces.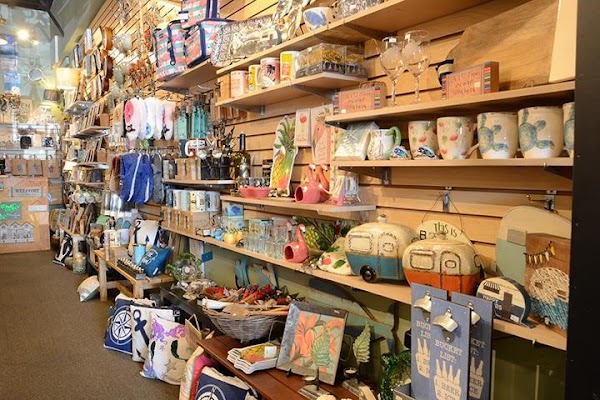 Top 5 Iconic Snacks and Culinary Delights from Jacksonville FL
Jacksonville, Florida is known for its rich culinary heritage and vibrant food scene. From fresh seafood to Southern comfort food, the city boasts a wide range of delicious treats. Here are the top 5 iconic snacks that capture the essence of Jacksonville's unique flavors:
1. Mayport Shrimp: A local favorite, Mayport Shrimp is truly a taste of Jacksonville. These shrimp are sourced from the nearby fishing village of Mayport and are known for their sweet and succulent flavor. Whether grilled, fried, or served in a seafood boil, Mayport Shrimp is a must-try snack when visiting Jacksonville.
2. Gator Bites: Jacksonville is located in close proximity to the Everglades, making alligator meat readily available. Gator Bites are bite-sized pieces of alligator meat that are often seasoned, breaded, and deep-fried to perfection. They offer a unique and flavorful experience for adventurous snackers.
3. Datil Pepper Sauce: Originating from the St. Augustine area, Datil Pepper Sauce is a hot and tangy condiment that adds a kick to any snack. Made from the spicy Datil pepper, this sauce is a signature flavor of the region. Drizzle it on sandwiches, wings, or even use it as a dipping sauce for fries.
4. Minorcan Clam Chowder: Jacksonville's close proximity to the coast means that fresh seafood is a staple in the local cuisine. Minorcan Clam Chowder is a unique twist on the classic New England clam chowder. Made with spicy Datil peppers and tomatoes, this hearty soup is a must-try for seafood lovers.
5. Fried Green Tomatoes: Although popular across the South, Fried Green Tomatoes have become an iconic snack in Jacksonville. These tangy and crispy treats are made by coating unripe tomatoes in cornmeal or breadcrumbs and frying them until golden brown. Served with a side of remoulade or ranch dressing, Fried Green Tomatoes are a beloved Southern snack.
Souvenir and Gift Shopping in Jacksonville FL: Expert Tips and Tricks
When visiting Jacksonville, Florida, it is always nice to bring back souvenirs and gifts to remember your trip. Whether you are looking for something unique to the area, personalized mementos, or local products, there are plenty of shopping options available. Here are some tips and tricks to help you make the most of your souvenir shopping experience in Jacksonville, FL:
1. Shop at local boutiques: Instead of heading to big chain stores, explore the local boutiques and specialty shops in Jacksonville. These small businesses often carry unique and handcrafted items that cannot be found anywhere else.
2. Look for items representing Jacksonville: Look for souvenirs that showcase the local culture, landmarks, or sports teams of Jacksonville. This could include items such as t-shirts, hats, magnets, keychains, or postcards featuring Jacksonville's famous beaches, bridges, or Jaguars football team.
3. Consider buying local food and drinks: Jacksonville is known for its culinary scene, so why not bring back some local flavors? Look for products like hot sauces, jams, honey, craft beers, or locally roasted coffee. These edible souvenirs will not only remind you of your trip but also allow you to share a taste of Jacksonville with your friends and family.
4. Visit the Riverside Arts Market: If you are in town on a weekend, make sure to check out the Riverside Arts Market. This vibrant open-air market offers a wide variety of arts, crafts, jewelry, and unique items from local artisans. You are sure to find something special here.
5. Don't forget the classic souvenirs: While it's great to look for unique items, don't overlook the classic souvenir options. Items like hats, t-shirts, mugs, shot glasses, or keychains are always popular choices for bringing back a piece of Jacksonville.
Here are some specific shopping destinations in Jacksonville, FL, where you can find great souvenirs and gifts:
Hemming Park: Located in downtown Jacksonville, Hemming Park hosts a variety of local vendors and artisans selling everything from jewelry to artwork.
San Marco Square: This charming shopping district offers a mix of boutiques, specialty stores, and galleries where you can find unique souvenirs and gifts.
The Cummer Museum Shop: If you are interested in art, visit The Cummer Museum Shop, which offers a wide selection of art-inspired gifts, home decor, and books.
The Jacksonville Landing: Overlooking the St. Johns River, The Jacksonville Landing is a shopping and entertainment complex where you can find a range of stores selling clothing, accessories, and souvenirs.
Beaches Town Center: Located near the beach, Beaches Town Center features a variety of shops, art galleries, and boutiques that offer unique products and gifts.
By following these tips and exploring the local shopping scene, you are sure to find the perfect souvenirs and gifts to remember your trip to Jacksonville, FL.