When visiting Albuquerque, NM, it's hard to resist the desire to bring home a piece of this vibrant and culturally rich city. From handcrafted pottery to unique Southwestern jewelry, here is a list of the top 10 souvenirs from Albuquerque that perfectly capture the essence of this enchanting destination:
Pottery: Albuquerque is renowned for its traditional Pueblo pottery, featuring intricate designs and earthy colors. Investing in a beautiful piece of pottery allows you to take home the artistic heritage of the area.
Native American Jewelry: Albuquerque is surrounded by Native American tribes, and their jewelry is highly sought after. Look for sterling silver pieces adorned with turquoise or other vibrant gemstones.
Chile-based Products: Known as the "Chile Capital of the World," Albuquerque offers an array of chile-based products. From flavorful sauces to dried chile pods, you can bring the fiery taste of New Mexico home with you.
Balloon Fiesta Memorabilia: The Albuquerque International Balloon Fiesta is one of the city's most iconic events. Pick up a balloon-shaped ornament or a t-shirt to commemorate this breathtaking experience.
Traditional Navajo Rugs: Navajo rugs are cherished for their intricate weaving patterns and vibrant colors. These handcrafted textiles are both beautiful and meaningful souvenirs.
Ristra: A ristra is a string of dried red chile peppers that symbolizes good luck and abundance. This iconic Southwestern decoration is a unique and fragrant souvenir to remind you of your time in Albuquerque.
Albuquerque Hot Air Balloon Miniature: Bring the spirit of the balloon-filled skies of Albuquerque home with a miniature hot air balloon. These colorful mini balloons make delightful decorations or ornaments.
Olla: An olla is a traditional clay pot used for cooking and storing water. These unique vessels often feature beautiful hand-painted designs and are a wonderful reminder of the rich Native American heritage in Albuquerque.
Southwestern Artwork: Albuquerque is home to numerous art galleries showcasing stunning Southwestern artwork. Look for paintings or sculptures that speak to you and reflect the beauty of the region.
Handwoven Baskets: Handwoven baskets crafted by local Native American tribes are not only beautiful but also functional. These baskets come in various sizes and designs, and make for a lovely keepsake.
No matter which souvenirs you choose, each item will carry with it a piece of Albuquerque's vibrant culture and spirit. These treasured mementos will serve as lasting reminders of your time spent in this remarkable Southwestern city.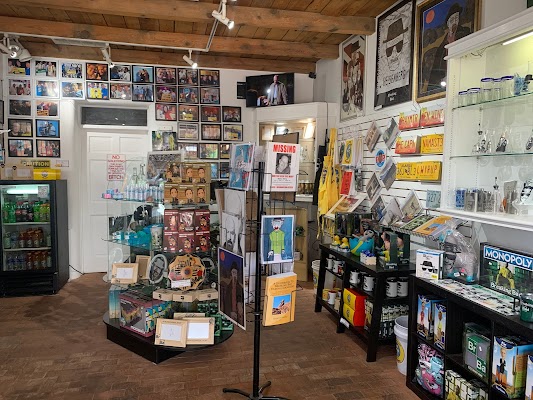 Bringing Joy from Albuquerque NM: Top 10 Gifts to Delight Your Friends
If you're looking for a special gift that captures the spirit of Albuquerque, New Mexico, you're in luck! This vibrant city is known for its rich history, stunning landscapes, and unique Southwestern culture. Whether you're shopping for a native New Mexican or a friend who simply loves the Southwest, these top 10 gifts from Albuquerque are sure to bring joy and create lasting memories.
1. Hand-painted Pottery
Albuquerque is famous for its beautiful hand-painted pottery. Whether you choose a mug, vase, or decorative plate, this gift is perfect for adding a touch of Southwest charm to any home.
2. Traditional Native American Jewelry
Take home a piece of Native American culture with a stunning piece of handmade jewelry. From turquoise necklaces to silver bracelets, these unique treasures are truly one-of-a-kind.
3. Authentic New Mexican Cuisine Cookbook
For food lovers, an authentic New Mexican cuisine cookbook is a must-have gift. Packed with delicious recipes for green chile stew, enchiladas, and more, this gift will allow your friends to recreate the flavors of Albuquerque in their own kitchen.
4. Hot Air Balloon Ride
Give the gift of a magical experience with a hot air balloon ride over the picturesque Albuquerque landscape. This unforgettable adventure offers breathtaking views and a sense of wonder that your loved ones will cherish forever.
5. Chile Pepper Necklace
For a fun and unique gift, consider a chile pepper necklace. These adorable accessories pay homage to New Mexico's love for spicy cuisine and add a touch of whimsy to any outfit.
6. Southwest-inspired Artwork
Albuquerque is a hub for talented artists, many of whom are inspired by the city's vibrant culture and stunning landscapes. Choose a piece of Southwest-inspired artwork, such as a landscape painting or a sculpture, to bring a touch of Albuquerque's creative spirit to your friend's home.
7. Authentic Navajo Rug
Navajo rugs are iconic symbols of Southwestern artistry. These handwoven masterpieces feature intricate designs and vibrant colors, making them a truly special gift that will be cherished for generations.
8. Local Craft Beer Sampler
Albuquerque is home to a thriving craft beer scene, with numerous breweries crafting unique and delicious brews. Treat your friends to a local craft beer sampler pack, allowing them to savor the flavors of Albuquerque from the comfort of their own home.
9. Hatch Green Chile Sauce
Hatch green chile is a beloved ingredient in New Mexican cuisine, known for its unique flavor and heat. Surprise your loved ones with a bottle of authentic Hatch green chile sauce, perfect for spicing up their favorite dishes.
10. Breaking Bad-themed Merchandise
For fans of the hit TV show Breaking Bad, Albuquerque has become synonymous with the series. From T-shirts and mugs to replicas of Walter White's iconic hat, there is a wide range of Breaking Bad-themed merchandise available for the ultimate fan.
Hand-painted Pottery
Traditional Native American Jewelry
Authentic New Mexican Cuisine Cookbook
Hot Air Balloon Ride
Chile Pepper Necklace
Southwest-inspired Artwork
Authentic Navajo Rug
Local Craft Beer Sampler
Hatch Green Chile Sauce
Breaking Bad-themed Merchandise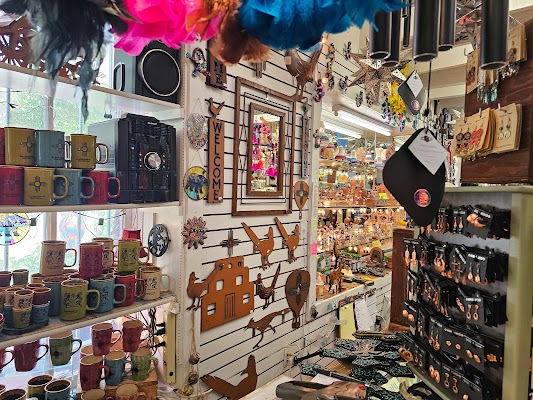 Top 5 Iconic Snacks and Culinary Delights from Albuquerque NM
Albuquerque, New Mexico is known for its rich culinary scene, and among the many delicious offerings are some iconic snacks that have become local favorites. These treats highlight the unique flavors and culinary delights of the region, drawing inspiration from the rich Hispanic and Native American heritage. Here are the top 5 iconic snacks from Albuquerque:
Biscochitos: Known as the official state cookie of New Mexico, biscochitos are a beloved staple in Albuquerque. These anise-flavored cookies are made with lard, cinnamon, and sugar, resulting in a buttery and melt-in-your-mouth texture. Biscochitos are commonly enjoyed during holidays and special occasions, but they can easily be found in local bakeries throughout the year.
Green Chile Cheeseburgers: Green chile cheeseburgers have become a symbol of New Mexican cuisine, and Albuquerque offers some legendary versions of this mouthwatering treat. These burgers are typically made with juicy beef patties, topped with roasted green chiles and melted cheese. The combination of smoky heat from the chiles and the savory flavors of the cheese and beef creates a truly unforgettable culinary experience.
Sopapillas: Sopapillas are a traditional New Mexican snack that has gained immense popularity in Albuquerque. These light and fluffy fried pastries are often served as an accompaniment to main dishes or as a dessert. Sopapillas can be enjoyed sweet, drizzled with honey and dusted with powdered sugar, or savory, stuffed with meat, beans, and cheese. Combining a crisp outer shell with a soft, pillow-like interior, sopapillas are a true delight.
Carne Adovada: Carne adovada is a hearty and flavorful snack that perfectly captures the essence of New Mexican cuisine. This dish consists of chunks or strips of pork that are lovingly marinated in a rich blend of red chile sauce, garlic, and other spices. The meat is then slow-cooked until tender and bursting with flavor. Carne adovada can be enjoyed in tacos, burritos, or simply on its own for a truly satisfying snack.
Navajo Tacos: Navajo tacos, also known as Indian tacos, are a beloved local snack that fuses Native American and Hispanic influences. These tacos feature a thick, crispy frybread base that is then topped with a variety of savory ingredients such as seasoned meat, beans, cheese, lettuce, tomatoes, and salsa. The combination of textures and flavors in Navajo tacos creates a truly memorable snacking experience.
These iconic snacks from Albuquerque offer a delicious taste of the region's culinary heritage. Whether you're a visitor or a local, exploring these treats is an essential part of experiencing the vibrant food scene in this Southwest city.
Souvenir and Gift Shopping in Albuquerque NM: Expert Tips and Tricks
When visiting Albuquerque, NM, you will find a wide variety of unique and locally-made souvenirs and gifts to choose from. Whether you're looking for traditional Native American crafts, delicious food products, or Southwest-inspired artwork, there are plenty of options to suit every taste and budget. Here are some tips and tricks to help you make the most of your shopping experience in Albuquerque:
Visit Old Town: Located in the heart of Albuquerque, Old Town is a charming historic district known for its shops and galleries. Here, you'll find a wide variety of Native American jewelry, pottery, textiles, and other handcrafted items.
Check out the Indian Pueblo Cultural Center: This cultural center is a great place to learn about the history and culture of New Mexico's Pueblo people. The onsite gift shop offers a selection of authentic Pueblo-made crafts, including jewelry, paintings, and pottery.
Explore the various art galleries: Albuquerque is home to a thriving art scene, and you'll find numerous galleries and art shops throughout the city. From traditional Southwest art to contemporary pieces, there's something for everyone.
Try local food products: New Mexico is famous for its cuisine, so be sure to take home some local food products as souvenirs. Look for items such as red and green chili spices, salsa, honey, and traditional candies like biscochitos.
Visit the Albuquerque International Balloon Fiesta: If you happen to be in Albuquerque during the annual Balloon Fiesta, you'll have the opportunity to shop for unique balloon-related souvenirs. Think hot air balloon-themed t-shirts, hats, and accessories.
Don't forget about Route 66: Albuquerque is part of the historic Route 66, and you'll find several shops along the famous route. Look for Route 66-themed souvenirs, such as t-shirts, magnets, and vintage-inspired items.
By following these tips and exploring the various shopping opportunities in Albuquerque, you'll be able to find the perfect souvenirs and gifts to bring home with you. Whether you're looking for traditional Native American crafts, local food products, or unique artwork, the city offers a wide range of options that capture the spirit and culture of New Mexico.