Dallas, Texas is a vibrant city known for its rich history, unique culture, and southern charm. Whether you're visiting for a short trip or a longer stay, nothing captures the essence of your time in Dallas quite like a souvenir. From objects that reflect the city's iconic landmarks to locally-made crafts, here is a list of the top 10 souvenirs to commemorate your visit to Dallas:
Texas-shaped BBQ sauce: Texas is known for its love of barbecue, and what better way to embrace the flavors of the Lone Star State than with a bottle of Texas-shaped BBQ sauce? This delicious and unique souvenir is a must-have for food enthusiasts.

Bluebonnet-themed items: The bluebonnet is the official state flower of Texas, and these vibrant blue wildflowers bloom across the state during springtime. Look for bluebonnet-themed items like postcards, magnets, and even jewelry to bring a touch of Texas nature back home.

Cowboy boots: No trip to Texas is complete without a pair of authentic cowboy boots. Whether you decide to go for a classic western style or opt for a more modern design, these boots are a symbol of Texan culture and a stylish keepsake to wear for years to come.

State Fair of Texas memorabilia: The State Fair of Texas is a beloved annual event in Dallas, featuring thrilling rides, live music, and of course, a wide array of unique food options. Pick up a souvenir like a keychain or a t-shirt to remember the fun times at this iconic fair.

Pecan pralines: Pecan pralines are a delicious treat that originated in the southern United States. Dallas is home to many local confectioneries that offer these sweet treats, packaging them beautifully for you to take home and share with loved ones.

Dallas skyline artwork: The Dallas skyline is a sight to behold, especially during sunset when the city's skyscrapers are illuminated by warm hues. Look for prints, paintings, or photographs that showcase the stunning Dallas skyline and bring a touch of the city's beauty into your home.

Cowboy hat: Another iconic symbol of Texas, a cowboy hat makes for a stylish and practical souvenir. Whether you choose an authentic Stetson or go for a more budget-friendly option, a cowboy hat captures the spirit of the Wild West and adds a touch of Texan flair to any outfit.

Local craft beer: Dallas has a thriving craft beer scene, and many local breweries offer a wide selection of beers that represent the unique flavors of the city. Grab a few bottles of locally brewed beer to enjoy with friends or bring back to share a taste of Dallas with your loved ones.

Texas-themed cookbook: Texas cuisine is renowned for its bold flavors and hearty dishes. Take home a Texas-themed cookbook to recreate some of the state's iconic dishes like chili, barbecue, or Tex-Mex. This souvenir will surely be a hit with food lovers.

Football memorabilia: Texans take their football seriously, and Dallas is home to the iconic Dallas Cowboys. Show your team spirit by picking up football memorabilia like t-shirts, caps, or even a mini football helmet to remember your visit to the city's beloved sports teams.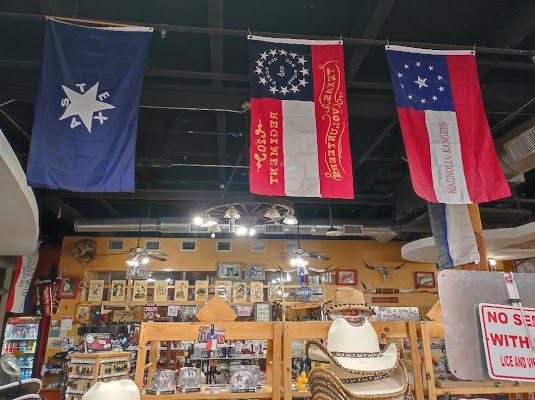 Bringing Joy from Dallas TX: Top 10 Gifts to Delight Your Friends
Dallas, Texas is a vibrant city known for its rich history, diverse culture, and unique attractions. If you're looking for the perfect gift to bring back from your trip to Dallas, we've curated a selection of the top 10 gifts that are sure to bring joy to your friends and capture the spirit of the destination.
1. Cowboy Hat:
No trip to Dallas is complete without a classic cowboy hat. Gift your loved ones with an authentic cowboy hat to embody the Texan spirit and create lasting memories.
2. BBQ Sauce:
Dallas is famous for its delicious barbecue, and what better way to bring a taste of Texas home than with some authentic BBQ sauce? Choose from a variety of flavors and spice levels.
3. Western Boots:
For the fashion-forward individuals in your life, a pair of Western boots from Dallas is the perfect gift. These boots are not only stylish but also a symbol of Texas culture.
4. Texan Whiskey:
If you have friends who appreciate a good drink, consider gifting them a bottle of Texan whiskey. Dallas is home to several distilleries that produce award-winning spirits.
5. Dallas Skyline Art:
Bring the beauty of the Dallas skyline into your loved ones' homes with a piece of Dallas skyline art. Choose from paintings, photographs, or prints that capture the city's iconic architecture.
6. Southern Cookbook:
For the foodies in your life, a Southern cookbook featuring Texan recipes is the perfect gift. From traditional BBQ to Tex-Mex dishes, these cookbooks will keep them cooking up a storm.
7. Local Craft Beer:
Dallas is known for its thriving craft beer scene. Surprise your beer-loving friends with a selection of locally brewed beers that showcase the flavors and creativity of the city.
8. Pecan Pralines:
Indulge your loved ones with a taste of Dallas by gifting them some delicious pecan pralines. These sweet treats are a staple in Texan cuisine and are sure to delight.
9. Dallas T-shirt:
Give your friends a wearable souvenir by gifting them a Dallas-themed t-shirt. Look for shirts that feature iconic Dallas landmarks or phrases that capture the spirit of the city.
10. Dallas-themed Board Game:
Bring the fun of Dallas into your friends' game nights with a Dallas-themed board game. These games allow players to explore the city's landmarks and compete in friendly competition.
Cowboy Hat
BBQ Sauce
Western Boots
Texan Whiskey
Dallas Skyline Art
Southern Cookbook
Local Craft Beer
Pecan Pralines
Dallas T-shirt
Dallas-themed Board Game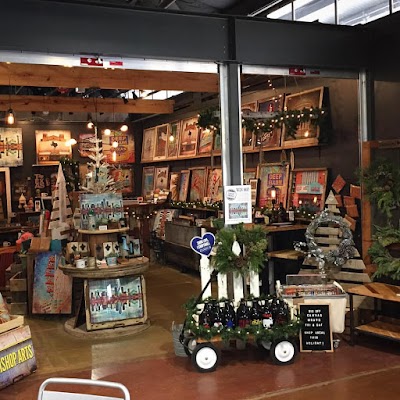 Top 5 Iconic Snacks and Culinary Delights from Dallas TX
Dallas, Texas is known for its diverse and vibrant food scene, featuring a wide array of cuisines and flavors. When it comes to snacks, Dallas locals have some iconic treats that embody the unique flavors of the region. From sweet to savory, these snacks are must-try options for anyone visiting Dallas.
Let's explore the top 5 iconic snacks from Dallas:
Frito Pie:

A beloved Tex-Mex creation, Frito Pie is a delicious combination of chili, Frito corn chips, cheese, and various toppings. This hearty snack originated in Texas and has become a staple at sports events and festivals throughout Dallas. The crunchy texture of the Frito corn chips paired with the savory chili and melted cheese make for a delightful and satisfying snack.

Deep-Fried Twinkies:

Deep-fried Twinkies have gained popularity across the United States, but Dallas has its own unique twist on this classic treat. Prepared at various local fairs and festivals, deep-fried Twinkies in Dallas are often served with a dollop of whipped cream and a drizzle of chocolate or caramel sauce. The combination of the crispy deep-fried exterior and the creamy, sweet filling of the Twinkie creates a delightful contrast of textures and flavors.

Kolaches:

Kolaches are a beloved snack that originated in Central Europe but have found a special place in the hearts (and stomachs) of Dallas locals. These pastries typically consist of a dough filled with various sweet or savory fillings, such as sausage, cheese, fruits, or preserves. In Dallas, you can find traditional kolaches as well as unique Tex-Mex versions that incorporate local ingredients like jalapenos and breakfast tacos.

Chicken-Fried Steak Bites:

In Dallas, chicken-fried steak is more than just an entree – it's also a popular snack. Chicken-fried steak bites are bite-sized pieces of tender steak coated in a crispy batter, similar to that of Southern-style fried chicken. These bite-sized delights are often served with a side of creamy gravy for dipping, adding an extra layer of flavor. They are the perfect snack option for meat lovers and a true Texas specialty.

Barbecue Brisket Sliders:

No trip to Dallas is complete without sampling some of the region's famous barbecue. Brisket sliders are a mouthwatering snack that showcases the succulent flavors of slow-smoked barbecue brisket. These sliders typically feature tender slices of smoked brisket served on miniature buns, often topped with tangy barbecue sauce and pickles. They provide a perfect balance of smoky, savory, and slightly tangy flavors that Dallas is known for.
Souvenir and Gift Shopping in Dallas TX: Expert Tips and Tricks
Shopping in Dallas, Texas is a delightful experience as the city boasts a wide array of unique souvenirs and gifts. Whether you are looking for cowboy-inspired items or trendy fashion finds, Dallas has something for everyone. Here are some tips and tricks to help you make the most of your souvenirs and gifts shopping in Dallas:
Research local shops and markets: Before heading out, it is a good idea to research the local shops and markets in Dallas. This will help you identify the best places to find the specific souvenirs and gifts you are interested in.
Visit the Dallas Farmer's Market: The Dallas Farmer's Market is a great place to find local produce, artisanal goods, and unique gifts. The market features a variety of vendors selling everything from handmade crafts to delicious treats.
Explore the West End Historic District: The West End Historic District is home to a range of shops and boutiques selling Texas-themed souvenirs. From cowboy boots and hats to Texas-themed apparel and accessories, you can find it all here.
Check out Deep Ellum: Deep Ellum is a vibrant neighborhood filled with art galleries, vintage shops, and independent boutiques. This area is the perfect place to find one-of-a-kind gifts and souvenirs.
Shop at NorthPark Center: If you prefer a more upscale shopping experience, NorthPark Center is a must-visit. This premier shopping destination is home to luxury brands, designer boutiques, and high-end department stores.
Shopping for souvenirs and gifts in Dallas, Texas offers a wide range of options for every taste and budget. Whether you are looking for traditional cowboy items or trendy fashion finds, Dallas has it all. With a bit of research and exploration, you can find the perfect souvenirs and gifts to bring back home from your visit to Dallas.