When visiting Phoenix, Arizona, there are a variety of unique souvenirs that capture the spirit of this vibrant desert city. Whether you're looking for something to remind you of the stunning landscapes, the rich Native American culture, or the lively arts scene, you're sure to find the perfect memento. Here are the top 10 souvenirs from Phoenix:
Saguaro Cactus Souvenir: The saguaro cactus is an iconic symbol of the Southwest and a popular souvenir choice. You can find miniature versions made of glass, ceramic, or even wood, providing a lasting reminder of the stunning desert scenery.
Turquoise Jewelry: Known as the birthstone of December, turquoise is a cherished gemstone in Native American culture. In Phoenix, you'll find a wide variety of turquoise jewelry, from bracelets and necklaces to earrings and rings, each piece showcasing the exquisite craftsmanship of the local artisans.
Native American Pottery: The Native American communities in Arizona are known for their beautiful pottery, which often features intricate designs and vibrant colors. From traditional clay pots to modern interpretations, purchasing a piece of Native American pottery is a wonderful way to support local artists and take home a truly special keepsake.
Southwestern Artwork: Explore the local art scene and find a unique piece of Southwestern artwork to commemorate your time in Phoenix. From colorful paintings depicting desert landscapes to sculptures inspired by Native American mythology, there are countless options to suit every taste and budget.
Hot Sauce: Phoenix is famous for its spicy cuisine and hot sauce is a popular souvenir choice for food lovers. Look for local hot sauce brands that use ingredients native to the area, such as chili peppers grown in the Arizona desert, to add a fiery touch to your meals back home.
Arizona Craft Beer: If you're a beer enthusiast, consider bringing back a few bottles of locally brewed craft beer. Phoenix has a thriving craft beer scene with many breweries offering unique and flavorful brews. Look for limited-edition releases or seasonal favorites to make your souvenir even more special.
Phoenix Suns Merchandise: If you're a sports fan, show your support for the local NBA team, the Phoenix Suns, by picking up some merchandise. From t-shirts and hats to keychains and mugs, there are plenty of options to display your team pride.
Arizona State University Gear: Arizona State University (ASU) is a prominent institution in Phoenix, and their merchandise is a popular choice for students, alumni, and fans alike. Whether it's a t-shirt, a hoodie, or a stylish tote bag, sporting ASU gear allows you to represent the local college spirit.
Phoenix-themed Postcards and Prints: Capture the beauty of Phoenix's landmarks with postcards or prints featuring iconic sites such as Camelback Mountain, Papago Park, or the Phoenix Botanical Gardens. These affordable souvenirs allow you to bring home a piece of the city's natural beauty.
Southwestern Spices and Seasonings: Take the flavors of the Southwest home with you by purchasing some locally made spices and seasonings. From chili powder and cayenne pepper to mesquite seasoning and prickly pear salt, these unique blends will add a touch of Arizona to your cooking.
Whether you prefer to bring back a tangible reminder of the desert landscapes, support local artists, or indulge in the flavors of the Southwest, the top 10 souvenirs from Phoenix will ensure that your memories of this vibrant city stay with you long after your visit.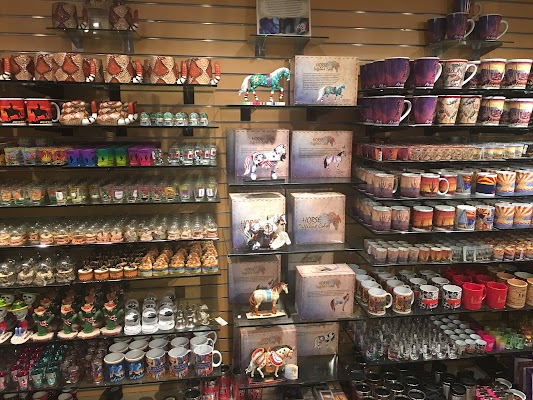 Bringing Joy from Phoenix AZ: Top 10 Gifts to Delight Your Friends
Top 10 Gifts from Phoenix, AZ
Phoenix, Arizona, is a vibrant and exciting city with a unique cultural identity. If you're looking for the perfect gift to bring back from your trip or to surprise a loved one, here are the top 10 gifts from Phoenix that are sure to bring joy and capture the spirit of the destination:
Sonoran Desert-inspired Jewelry: The Sonoran Desert is known for its stunning natural beauty, and you can find unique jewelry pieces inspired by its flora and fauna. Look for cactus or mountain-inspired designs crafted from sterling silver or turquoise.
Salsa and Hot Sauce Gift Set: Phoenix is home to a vibrant culinary scene, known for its bold and flavorful Southwestern cuisine. A gift set featuring locally made salsas and hot sauces is a perfect way to bring a taste of Phoenix to your loved ones.
Southwestern Artwork and Prints: Phoenix is a hub for art and creativity, and you can find a wide range of artwork and prints that showcase the vibrant colors and landscapes of the Southwest. Look for pieces that feature local landmarks or traditional Native American designs.
Cactus Plants: Bring a piece of the desert home with a potted cactus plant. These low-maintenance plants are a perfect gift for plant lovers and are a symbol of the desert's resilience.
Native American Crafts: Phoenix is located in the heart of Native American territory, and you can find a variety of authentic Native American crafts and artwork. Look for handcrafted pottery, jewelry, or woven baskets.
Phoenix Suns Merchandise: If you're a basketball fan or know someone who is, consider picking up some Phoenix Suns merchandise. From jerseys to hats, there are plenty of options to show support for the local NBA team.
Prickly Pear Products: Prickly pear is a native fruit of the desert, and you can find a variety of products made from this flavorful and nutritious ingredient. Look for prickly pear jams, candies, or skincare products.
Local Craft Beer: Phoenix has a thriving craft beer scene, with numerous local breweries offering unique and delicious brews. Pick up a variety pack of local craft beer to share with loved ones who appreciate a good pint.
Southwestern Home Decor: Help your friends infuse their homes with the spirit of the Southwest with unique home decor items. Look for colorful rugs, pottery, or decorative accents inspired by Native American or Mexican designs.
Outdoor Adventure Gear: Phoenix is a gateway to outdoor adventures, with its proximity to stunning hiking trails, mountain biking, and more. Consider gifting outdoor enthusiasts equipment such as hiking gear, water bottles, or trail maps to further their exploration.
These top 10 gifts from Phoenix, AZ, are sure to bring excitement and joy to your loved ones while capturing the essence of this amazing destination. Whether it's a piece of desert-inspired jewelry or a spicy salsa gift set, these gifts will create lasting memories and remind them of the unique experience that is Phoenix, Arizona.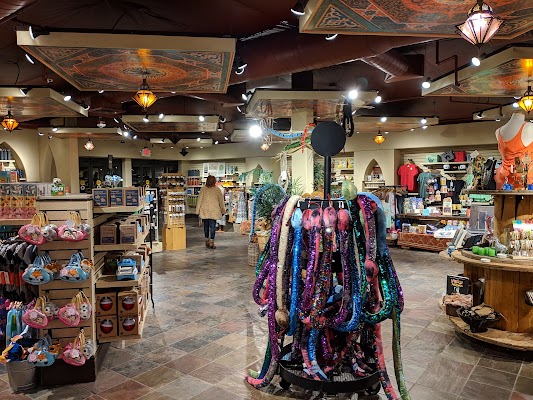 Top 5 Iconic Snacks and Culinary Delights from Phoenix AZ
Phoenix, Arizona is not only known for its breathtaking desert landscapes and vibrant culture, but also for its diverse culinary scene. The city is home to a wide array of iconic snacks that are beloved by locals and visitors alike. From Southwestern flavors to sweet treats, here are the top 5 iconic snacks from Phoenix, AZ.
Sonoran Hot Dogs: A true Phoenix favorite, Sonoran hot dogs are a delicious combination of flavors that reflect the region's Mexican influence. These hot dogs are wrapped in bacon and grilled until crispy, then nestled into a soft, fluffy bolillo roll. Topped with beans, diced tomatoes, onions, mustard, and mayonnaise, and finished with a sprinkle of jalapenos, Sonoran hot dogs are a mouthwatering treat.
Prickly Pear Margarita: Made from the vibrant fruit of the prickly pear cactus, the Prickly Pear Margarita is a refreshing and unique drink that is a staple at many Phoenix bars and restaurants. The fruit's sweet and slightly tart flavor pairs perfectly with the tangy lime and tequila, creating a cocktail that embodies the flavors of the desert.
Saguaro Fruit: The saguaro cactus is a symbol of the desert, and its fruits are a seasonal delicacy in Phoenix. These bright red fruits are about the size of a golf ball and have a sweet, melon-like flavor. Harvested and enjoyed by the local Native American communities for generations, saguaro fruit is a unique and delicious taste of the Arizona desert.
Chimichangas: Another famous dish with Mexican origins, chimichangas have become an iconic snack in Phoenix. These deep-fried burritos are typically filled with shredded meat, cheese, and beans, then topped with salsa, sour cream, and guacamole. Crispy on the outside and filled with flavorful ingredients, chimichangas are a delicious and satisfying snack.
Prickly Pear Ice Cream: Prickly pear makes its way onto our list again, this time in the form of a delightful frozen treat. Prickly pear ice cream is a refreshing dessert that perfectly captures the sweetness of the desert fruit. Often accompanied by flavors like vanilla or chocolate, prickly pear ice cream is a unique and memorable snack that is quintessentially Phoenix.
Souvenir and Gift Shopping in Phoenix AZ: Expert Tips and Tricks
When visiting Phoenix, AZ, one of the things you'll want to do is buy souvenirs and gifts to remember your trip. Whether you're looking for something for yourself or loved ones back home, here are some tips and tricks to make your shopping experience in Phoenix enjoyable and successful.
Visit Phoenix Public Market: This is a great place to find locally made goods, such as arts, crafts, jewelry, and food products. It's a vibrant market that supports local artisans and businesses.
Explore Old Town Scottsdale: Just outside of Phoenix, Old Town Scottsdale offers a rich shopping experience with a mix of Western, Native American, and contemporary art and crafts. There are numerous galleries, boutiques, and souvenir shops to explore.
Shop at the Heard Museum: The Heard Museum is known for its extensive collection of Native American art and artifacts. Their gift shop offers a wide range of authentic Native American-made goods, including pottery, jewelry, textiles, and ceramics.
Visit the Biltmore Fashion Park: If you're looking for high-end shopping, the Biltmore Fashion Park is the place to go. It features luxury brands, upscale boutiques, and gourmet food options. It's a great spot to find unique and stylish souvenirs.
Check out local farmer's markets: Phoenix is home to many farmer's markets, which offer fresh produce, handmade crafts, and unique food products. The Uptown Farmer's Market and the Open Air Market at Phoenix Public Market are popular options.
When shopping in Phoenix, it's important to keep a few things in mind. First, support local businesses and artisans by buying locally made products. This not only helps the local economy but also ensures you're getting authentic and unique items. Second, don't be afraid to haggle or negotiate prices, especially at markets and smaller shops. Finally, consider the size and weight of the souvenirs you're purchasing, as you may need to pack them for your return trip.