For shoppers seeking discounted fashion and home goods, TK Maxx and TJ Maxx are popular destinations. However, you might be puzzled by the different names. In this comparison, we'll explore the similarities and differences between TK Maxx and TJ Maxx.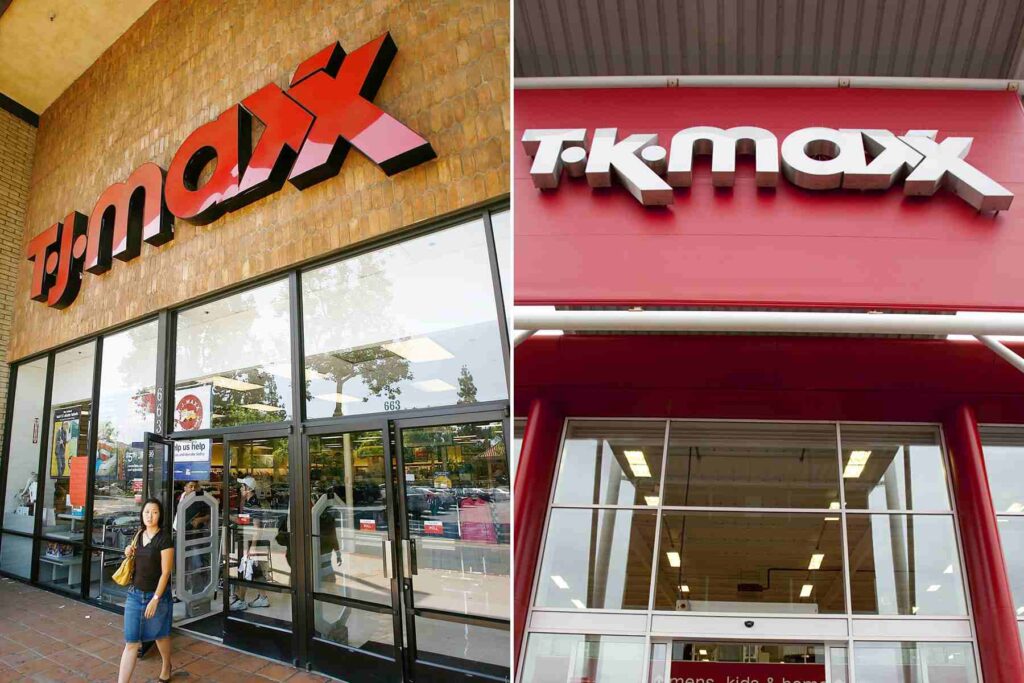 What is TK Maxx?
TK Maxx is a European retail giant with a focus on offering discounted fashion and home goods. It operates across the UK, Ireland, and several other European countries. TK Maxx's approach is to offer designer brands and unique products at reduced prices. It follows the same principles as its American counterpart, TJ Maxx.
What is TJ Maxx?
TJ Maxx is a well-known American off-price department store that provides a wide range of discounted clothing, footwear, home goods, and more. It's part of the TJX Companies, which also owns other popular discount retailers like Marshalls and HomeGoods. TJ Maxx is recognized for its "treasure hunt" shopping experience, where customers can find brand-name products at lower prices.
History of TK Maxx and TJ Maxx
TK Maxx and TJ Maxx have their roots in the same parent company, TJX Companies, founded by Bernard Cammarata in 1956. However, they emerged in different regions.
TJ Maxx: TJ Maxx, known for its commitment to offering quality products at significantly discounted prices, traces its origins back to the United States. The retail giant inaugurated its first store in 1977, and it has since burgeoned into a prominent and trusted discount retailer across the nation. With its distinct approach to retail, TJ Maxx swiftly captured the attention of savvy shoppers, offering a wide array of brand-name merchandise across various categories, including fashion, home goods, and more. The establishment of TJ Maxx marked the inception of an off-price retail model that prioritized value, allowing customers to access high-quality products at budget-friendly prices.
TK Maxx: In 1994, TJX Companies, the parent company of TJ Maxx, expanded its horizons into the European market. In doing so, it introduced a similar off-price retail model under the name "TK Maxx." While the core concept of offering brand-name goods at discounted prices remained consistent, the brand name was modified to accommodate trademark restrictions in Europe. TK Maxx quickly found success in offering European customers the same excellent value and quality found in its American counterpart. Both TJ Maxx and TK Maxx have become reputable and beloved destinations for customers who appreciate the combination of affordability and well-known brands, affirming the enduring legacy of this off-price retail model in the United States and Europe alike.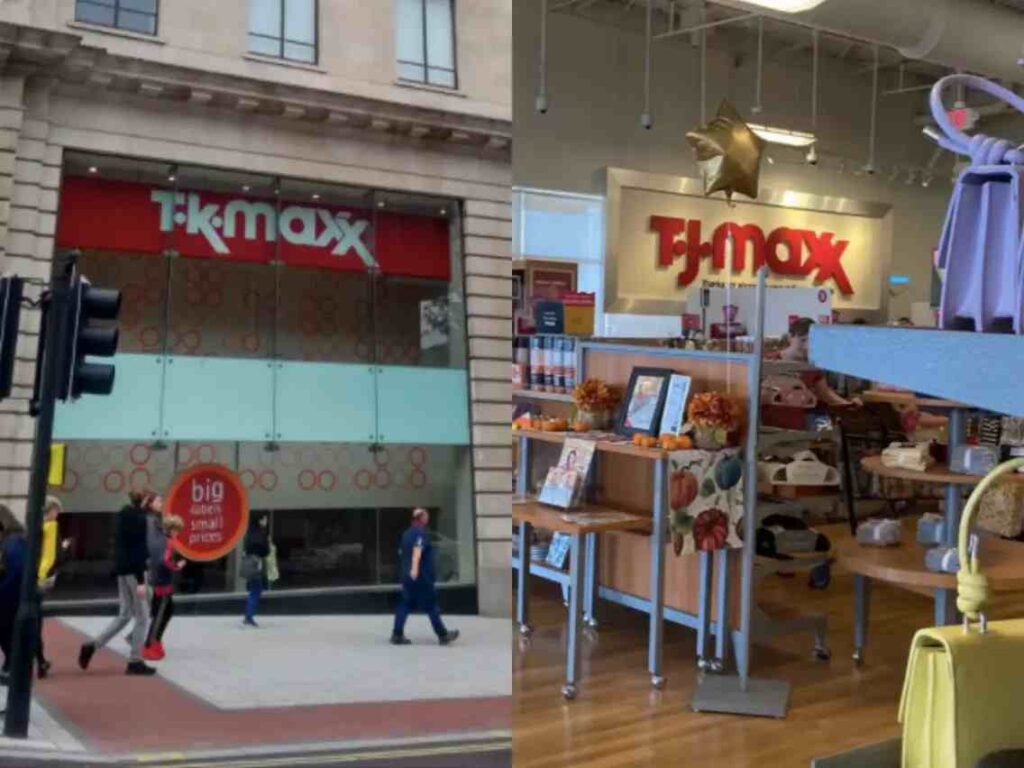 Similarities and Differences between TK Maxx and TJ Maxx
TK Maxx and TJ Maxx are sister companies owned by the same parent company, TJX Companies. While they share a similar concept and many common characteristics, they have different names due to regional variations. The primary difference between them is the name and the geographic locations in which they operate. TK Maxx is primarily found in Europe, while TJ Maxx is found in the United States. Despite this, there are some similarities and differences between the two:
Similarities:
Discount Retailers: Both TK Maxx and TJ Maxx are discount retailers. They offer a wide range of brand-name and designer products at discounted prices, including clothing, footwear, home goods, and more.
Off-Price Model: They both follow an off-price retail model, meaning they purchase excess inventory or unsold merchandise from other retailers and sell it at a lower price. This allows them to offer customers significant savings on well-known brands.
Rotating Inventory: Both stores have a constantly changing inventory. New products arrive regularly, and you can find different items each time you visit. This "treasure hunt" aspect of their shopping experience is a common feature.
Brand Name Selection: They carry a mix of brand-name and designer products, making it possible to find high-quality items at a fraction of the original retail price.
Store Layout: The store layout and shopping experience are generally similar, with aisles and racks organized by category and department.
Differences:
Geographic Location: The primary difference is the geographic location. TK Maxx operates in Europe and the United Kingdom, while TJ Maxx operates in the United States.
Name: The most obvious difference is the name. The "TK" in TK Maxx is a result of regional branding in Europe, where the name "TJ Maxx" was already trademarked.
Brand Selection: While both stores offer brand-name products, the specific brands and products may differ due to regional variations in inventory and consumer preferences.
Currency: Pricing and currency differ between the two. TK Maxx in Europe uses euros or pounds, while TJ Maxx in the United States uses US dollars.
Marketing and Advertising: They may have different marketing and advertising strategies tailored to their respective markets, but the core value proposition of offering discounted brand-name products remains the same.
Store Size: The size and layout of individual stores may vary, but the general shopping experience and concept are consistent.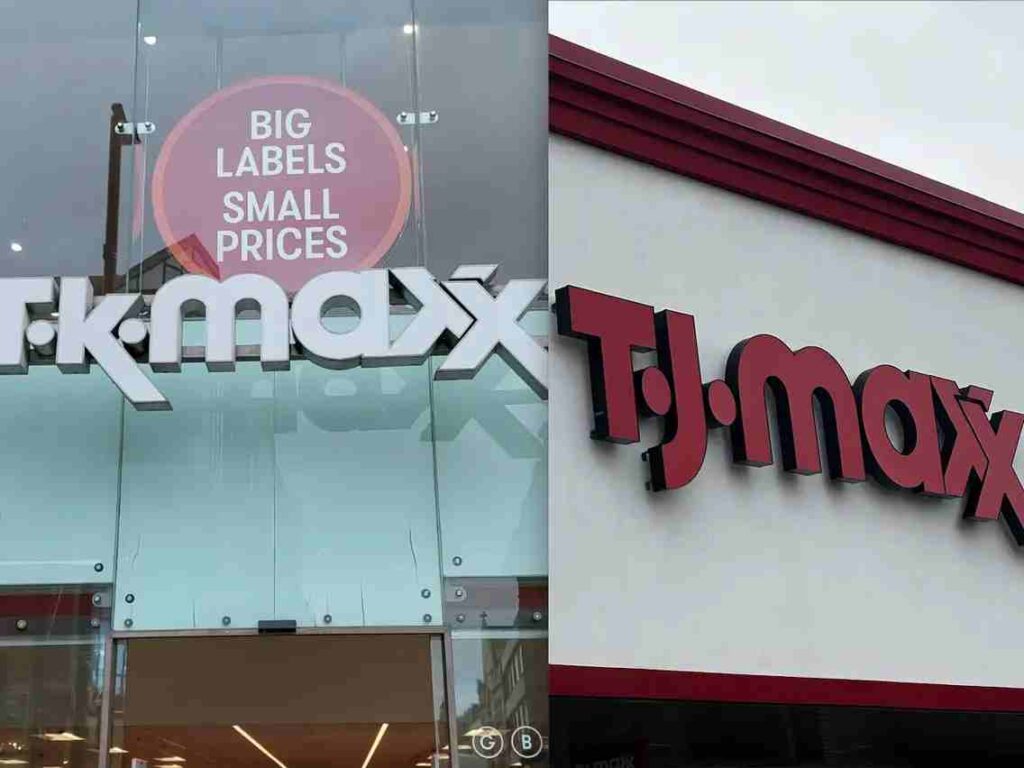 In conclusion, the main difference between TK Maxx and TJ Maxx is the name, a consequence of trademark limitations. However, their shopping experience, product offerings, and commitment to offering brand-name items at lower prices remain consistent.
Shoppers can enjoy the "treasure hunt" experience and the opportunity to discover excellent deals in both TK Maxx and TJ Maxx. Whether you're in Europe or the United States, you can find quality products at budget-friendly prices in these off-price department stores.