Presenting a compilation of highly rated and positively reviewed UPS Store in Charlotte NC, USA.
The UPS Store
Address: 1800 Camden Rd Ste 107, Charlotte, NC 28203, United States
Map: Click here
Rating: 3.5 (179)
Phone: +1 704-342-1950
Website: Link
Opening hours:


Monday: 8:00 AM – 7:00 PM

Tuesday: 8:00 AM – 7:00 PM

Wednesday: 8:00 AM – 7:00 PM

Thursday: 8:00 AM – 7:00 PM

Friday: 8:00 AM – 7:00 PM

Saturday: 10:00 AM – 4:00 PM

Sunday: Closed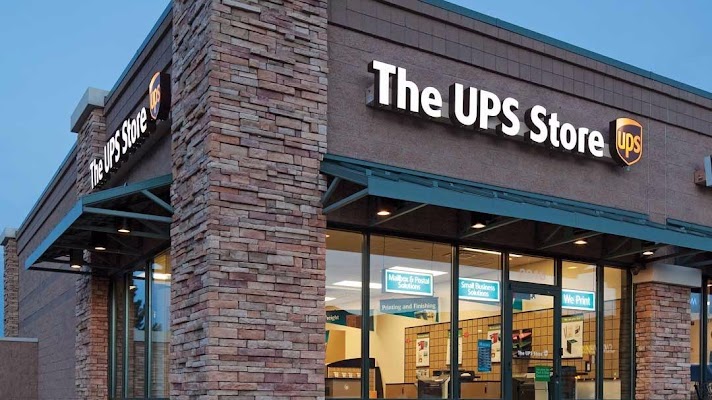 The UPS Store
Address: 9935 Rea Rd Ste D, Charlotte, NC 28277, United States
Map: Click here
Rating: 4.7 (163)
Phone: +1 704-943-1350
Website: Link
Opening hours:


Monday: 7:30 AM – 7:30 PM

Tuesday: 7:30 AM – 7:30 PM

Wednesday: 7:30 AM – 7:30 PM

Thursday: 7:30 AM – 7:30 PM

Friday: 7:30 AM – 7:30 PM

Saturday: 9:00 AM – 5:00 PM

Sunday: 10:00 AM – 3:00 PM

Reviews:


Amazon returns with Scannable Bar Code – Just be careful when you are returning with UPS bar codes. i had a situation today where i had to return few big boxes that were combined and miss on my part to read the Scannable code indicating "Customer Packed" and had requested for a empty used cardboard box for packing but instead i was given option for box+packing for $20 which was outrageous. I opted just for the empty cardboard box which was sold for around $9 – just a small box. While trying to get the box, the staff informed they will not provide tape to close the box and i need to buy that separately as well which is close to $8. I had no other choice to go with a Normal white plastic self adhesive bag which was again $10. My other mistake was doing this amazon return on the last day and also walking into store after 7 pm which literally did not provide any wiggle to do cheaper package option.

Next time when you walk into this store with UPS return bar code, PLEASE ENSURE you double check the code and pack accordingly – DONT assume that the store will do it for free…

I had an incredibly important series of documents that needed to be shipped overnight and I asked agent where the nearest USPS was and he said don't trust them and told me to use UPS bc it's guaranteed overnight by 10:00. Also they UPS Store don't make mistakes! Well my package is lost and know one can tell me where it is! U can't reach UPS by phone bc once you put in tracking # it says you have to enter a claim and hangs up on you! Also I waited on hold for over an hour on UPS Store customer service #! Nothing! I've never had an issues with USPS sand should have trusted my guy not this guy who also put my address as my name on the package! Now it's lost and it's not my fault! Those are original notarized documents! And I still don't have an answer nor would they refund my money!! Do not trust this store!

One of the best customer experiences I've had!!! I went to this UPS store for fingerprinting services and I wasn't really sure what I was doing and what I needed but the team here made it super easy to get what I needed done. They were busy but had customers moving in and out without having to wait at all. Great team atmosphere!

I shipped one item they took whatever is printing charges and I was fine with that. But next day UPS send it back to me by mistake that's funny. I went to store and this time took my shipping label which I printed at home, associate understood this it's UPS problem and using my print label so ask one lady to start return what ever they took first time. But the lady was very rude and instead of explains why they can not return if they are using my shipping label. She rudely told its not policy and we can't do it, she did not listed to the problem. First time I saw this type of rude staff..unfortunately there is no negative star..

This is one of the best shipping places I have been. I got in frequently for shipping and printing services and they are consistently providing the best service- every single time. I am absolutely impressed with how they run this store.
The UPS Store
Address: 7209 E W.T. Harris Blvd ste j, Charlotte, NC 28227, United States
Map: Click here
Rating: 4.2 (121)
The UPS Store
Address: 9311 JW Clay Blvd Ste A, Charlotte, NC 28262, United States
Map: Click here
Rating: 4.8 (117)
A Quick Tutorial on Shipping Packages via UPS Store in Charlotte NC
Shipping a package using the UPS Store is a convenient and reliable option. Follow these simple guidelines to ensure a smooth shipping experience:
Package your item securely: Use appropriate packing materials such as bubble wrap, packing peanuts, or foam inserts to protect the contents inside the box. Make sure the box is sturdy enough to withstand the shipping process.
Choose the right box size: Select a box that is just the right size to avoid excess space and prevent the item from shifting during transit. It is recommended to fill any empty space in the box with packing material to minimize movement.
Seal the box properly: Use strong packing tape to seal all openings of the box. Reinforce the corners and edges to ensure the box remains intact throughout the shipping journey.
Prepare the shipping label: Fill out the shipping label accurately with the recipient's name, address, and contact information. Include your own contact information as the sender. Double-check for any errors or missing details.
Choose the appropriate shipping service: UPS offers a variety of shipping options to suit your needs. Consider factors such as shipping speed, insurance coverage, and tracking capabilities when selecting the service.
Visit the UPS Store: Take your securely packaged item and shipping label to the nearest UPS Store location. The staff will assist you with the next steps of the shipping process.
Pay for shipping: The UPS Store will calculate the shipping costs based on the size, weight, and destination of the package. Payment can be made using cash, credit card, or UPS account.
Keep the receipt: Once payment is complete, the UPS Store will provide you with a receipt that includes a tracking number. This number allows you to track the progress of your package online.
Track your package: Utilize the tracking number provided to monitor the package's journey. You can access tracking updates on the UPS website or through the UPS mobile app.
Delivery confirmation: Once the package is delivered, UPS will provide a confirmation of delivery. You can also opt for notifications to be sent via email or text message.
Shipping with the UPS Store is a straightforward process that ensures your package reaches its destination safely and on time. Following these guidelines will help alleviate any concerns and provide you with peace of mind.
Top 3 Drop-Off Package Services in Charlotte NC Ranked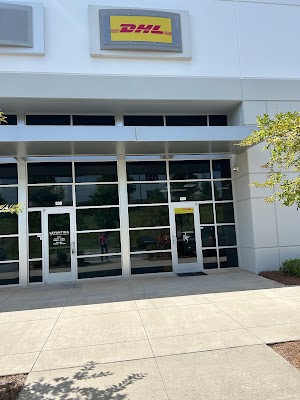 DHL Express ServicePoint
5032 Sirona Dr Ste 600, Charlotte, NC 28273, United States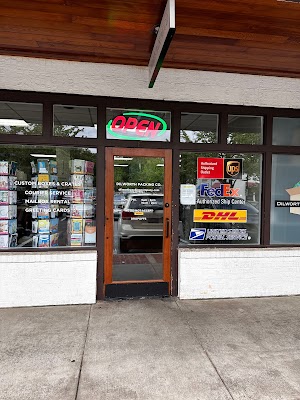 Dilworth Packing Company
1235 East Blvd E, Charlotte, NC 28203, United States
FedEx Office Print & Ship Center
230 E W.T. Harris Blvd A1, Charlotte, NC 28262, United States
Thank you for reading! If you have any additional information on the best UPS Store in Charlotte NC, please leave a comment below. We would love to hear from you!