Discover the top-rated UPS Store in Chicago IL, USA, recognized and reviewed by online customers.
The UPS Store
Address: 47 W Division St, Chicago, IL 60610, United States
Map: Click here
Rating: 4.7 (204)
Phone: +1 312-943-6260
Website: Link
Opening hours:


Monday: 9:00 AM – 7:30 PM

Tuesday: 9:00 AM – 7:30 PM

Wednesday: 9:00 AM – 7:30 PM

Thursday: 9:00 AM – 7:30 PM

Friday: 9:00 AM – 7:30 PM

Saturday: 10:00 AM – 5:00 PM

Sunday: 12:00 – 5:00 PM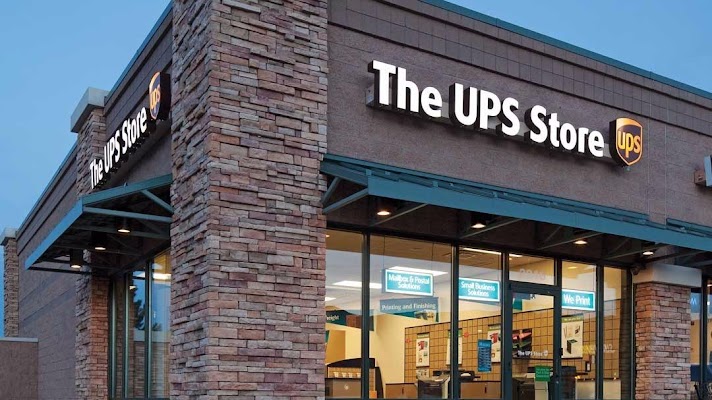 The UPS Store
Address: 1055 W Bryn Mawr Ave Ste F, Chicago, IL 60660, United States
Map: Click here
Rating: 3.5 (170)
Website: Link
Opening hours:


Monday: 8:00 AM – 7:00 PM

Tuesday: 8:00 AM – 7:00 PM

Wednesday: 8:00 AM – 7:00 PM

Thursday: 8:00 AM – 7:00 PM

Friday: 8:00 AM – 7:00 PM

Saturday: 10:00 AM – 6:00 PM

Sunday: 10:00 AM – 3:00 PM

Reviews:


Terrible!!! Thursday morning, I wanted to send a package over night and the staff here – name Magda – recommended me to use UPS ground with delivery date in the next day. They charged me 144 usd for the package and gave me bill with tracking number. But until the afternoon, when I check the tracking, not have any information about package. I come back store and asked staff here and they answered that the package had left already and they would update on the system soon. The next day noon, I checked the system and still nothing happened (UPS updated that they had not received my package). I ran to store again and met staff here who received my package yesterday but she could not check it out. The manager – name Cat – talked to me that I should call to UPS contact to check (she gave me the toll number). How come!!! Why she did not check and let me know what is happening? She is UPS people, her responsibility is providing me with information. Why she did not check internal from her side? She – Cat – shouted at my face – so impolite and insisted me to call toll number by myself. Too disappointed with UPS services and their stafff!!!! And today (Saturday) – UPS update that my package can be only delivered soonest next Monday. How come??? My fruit package can not be used any more!!!!

want to share a story of an amazing client service experience last week in Chicago at a UPS store on 1055 W. Bryn Mawr St. I had a package of a friend I mailed for her that had important document inside. I used the wrong address. I realized it hours later and called the store and it was picked up an hour earlier to go to the hub. I drove over asap and talked with the manager James Nichols. My choice was return it to this store OR try and change the label. He made a few calls back and forth to the hub manager Natalie and she waited for the truck to arrive, got the package out of the truck, redid the label and had it go off that eve like normal. It arrived at the RIGHT location 2 days later. JUST AMAZING attention and service. I am so glad I can thank them and show UPS and everyone that documenting great service and showing staff & the company they excel and set a standard for all!! Grateful, A.L. Chicago

Edit based on the response: I understand if that is the policy but it wasn't explained when I called well in advance of the 7 day hold policy. An employee at the store informed me there would be no issue holding it for an additional day. This is not an issue with the policy but with the store that provided me the incorrect information, made false promises, and made no attempt to reach out when they chose to change what had been shared.

Not a great experience. I had a package sent to this pickup location after it was unable to be delivered. No indication as to why it couldn't be delivered. I was out of town and called the store to see what my options were. The representative I spoke to was nice enough and said they could hold my package until I returned. On the day I returned, I went into the store to be told by the manager that it had been returned to sender. To her credit, she was courteous throughout our interaction but unhelpful. She told me her boss had seen it over the weekend and had elected to send it back despite my conversation and a note being left saying that I would pick it up. There was also no attempt to contact me regarding this change.

I went to this establishment to make copies at 6:15p on a weeknight. So had plenty of time till closing. I was the only customer that was in the store at the time. Was not greeted. I approached the counter and asked for assistance with copying. The 2 workers there, Kat and Magda were there and chit chatting away. They didn't help me, they just opened the copier and said enter what you want on the screen. Without assistance, I just tried to figure it out. When the machine wasn't doing the copies I wanted and I tried to cancel the work print, it wouldn't stop. I again called to the workers and asked for help and said the copier wouldn't stop and its not the right copies. They reluctantly stopped their conversation, and as Kat came out from behind the counter, she does not come to assist me, she instead walks to the front of the store and goes outside to talk to a gentleman out on the street. She then comes back into the store to tell her coworker friend that "It's Billy!." And it was not for several more moments till Kat finally came to assist me. Mind you, Magda was standing there doing nothing. When I confronted Kat about that as I was not going to pay for the error copies, then Kat provided attitude. Not acceptable for customer service!!!

And based on the response from the owner, already starting on the defense, stating there are inconsistencies with my story (which there are not. The owner did not start with collecting missing details of the situation-first red flag. Additionally, when I asked for assistance-twice, if I get a brush off from the workers present anyways, how is that reinforcing any aspect of adequate service?) This is strong evidence that there is a problem from the top down behind the scenes.

5 stars to this store for flexibility and accommodations! They have a do it yourself kiosk and a self serve computer as well as a self serve copier. I can walk right in and walk past the long line and do what I need to do all in less than 5 minutes. Twice now I had to require assistance from the person behind the counter because my return was not fully packaged but they were quick to respond and it was still a fairly painless process. Thank you to the friendly day crew: the two girls always seem to be smiling and in good spirits! Always a joy to stop in and say hi
The UPS Store
Address: 1074 W Taylor St, Chicago, IL 60607, United States
Map: Click here
Rating: 4.1 (163)
The UPS Store
Address: 3231 S Halsted St, Chicago, IL 60608, United States
Map: Click here
Rating: 3.6 (152)
UPS Store Chicago IL: Rules, Do's and Don'ts You Need to Know
When shipping a package using the UPS Store, there are several rules and guidelines to follow to ensure a smooth and efficient process. These rules are put in place to protect both the sender and the recipient and to ensure that the package arrives safely at its destination.
First and foremost, it is important to properly package your item. This means using a sturdy box or packaging material that can withstand the rigors of transport. It is also important to securely seal the package with strong packaging tape to prevent any accidental openings. Additionally, be sure to remove any old labels or markings from previous shipments to avoid confusion.
Next, you will need to provide accurate and complete address information for both the sender and the recipient. This includes the full name, street address, city, state, and ZIP code. Double-checking this information before shipping will help prevent any delays or package rerouting.
It is also crucial to accurately declare the contents and value of your package. This is necessary for customs purposes, especially when shipping internationally. Providing an accurate description will help ensure that your package complies with all applicable regulations and avoids any potential issues at customs.
Furthermore, it is important to adhere to any size and weight restrictions set by UPS. These restrictions may vary depending on the service being used, such as UPS Ground, UPS 2nd Day Air, or UPS Next Day Air. Exceeding these restrictions may result in additional fees or the package being returned to the sender.
When shipping fragile or valuable items, it is highly recommended to purchase additional insurance. This will provide extra protection in case of damage or loss during transit. UPS offers various insurance options based on the declared value of the package.
Lastly, always retain the receipt and tracking number provided by UPS. The receipt serves as proof of shipment and can be used to track the progress of the package. This is particularly important when shipping time-sensitive or high-value items.
In summary, here is a list of rules to follow when shipping a package using the UPS Store:
Package your item securely and use strong packaging tape.
Provide accurate and complete address information for both the sender and recipient.
Declare the contents and value of your package accurately.
Adhere to any size and weight restrictions set by UPS.
Purchase additional insurance for fragile or valuable items.
Retain the receipt and tracking number provided by UPS.
Following these rules will help ensure a smooth and hassle-free shipping experience when utilizing the services of the UPS Store.
Discover the Best Mailing Services: Top 3 in Chicago IL
4 Montrose Express (DHL, UPS & FedEx) – Package Hub Shipping Center
4000 W Montrose Ave, Chicago, IL 60641, United States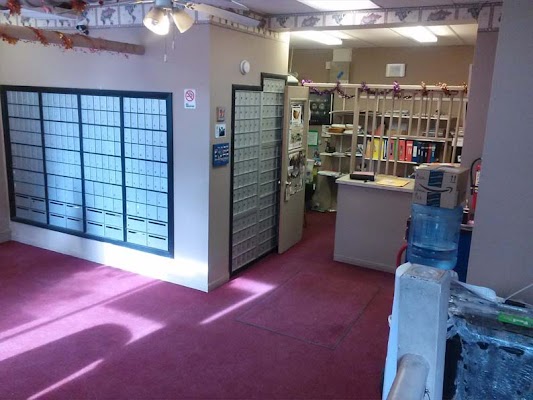 C&L One Stop Postal Service
1448 E 52nd St, Chicago, IL 60615, United States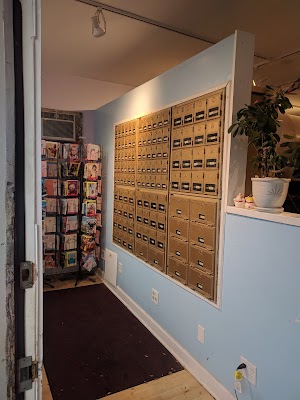 Chicago Shipping Store
2155 W Belmont Ave, Chicago, IL 60618, United States
Thank you for reading! If you have any additional information on the best UPS Store in Chicago IL, please leave a comment below. Paketmu would love to hear from you!