Discover the top-rated UPS Store in Houston TX, USA, recognized and reviewed by online customers.
The UPS Store
Address: 5535 Memorial Dr Unit F, Houston, TX 77007, United States
Map: Click here
Rating: 4.5 (338)
Phone: +1 713-868-1003
Website: Link
Opening hours:


Monday: 8:00 AM – 6:30 PM

Tuesday: 8:00 AM – 6:30 PM

Wednesday: 8:00 AM – 6:30 PM

Thursday: 8:00 AM – 6:30 PM

Friday: 8:00 AM – 6:30 PM

Saturday: 9:00 AM – 4:00 PM

Sunday: Closed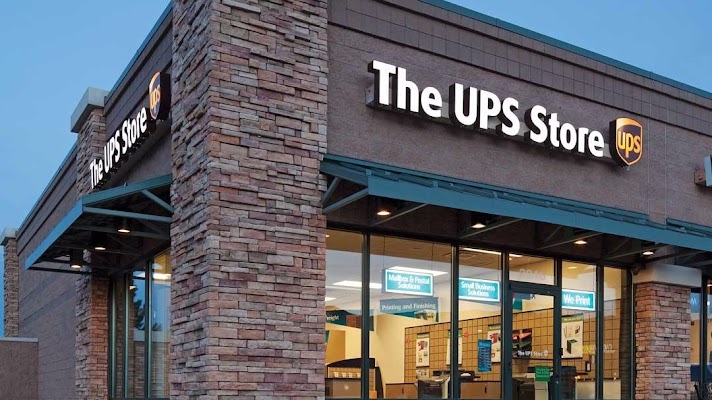 The UPS Store
Address: 1717 W 34th St Ste 600, Houston, TX 77018, United States
Map: Click here
Rating: 4.5 (218)
Phone: +1 346-701-7195
Website: Link
Opening hours:


Monday: 8:30 AM – 7:00 PM

Tuesday: 8:30 AM – 7:00 PM

Wednesday: 8:30 AM – 7:00 PM

Thursday: 8:30 AM – 7:00 PM

Friday: 8:30 AM – 7:00 PM

Saturday: 10:00 AM – 4:00 PM

Sunday: Closed

Reviews:


Unlike other UPS locations I have been to, this location runs very smoothly now matter how busy they are and get. Never a long wait even when there is a long line. And the manager (can't recall her name) is always so pleasant and courteous. I believe she sets a high example for her team and is why they operate the way they do.

Great for doing Amazon returns or for shipping via UPS world-wide. I brought in an Amazon return, they scanned my code, gave me my receipt and I was gone.

They were a little busy today so it took about 10 minutes for me to get to the counter, but at least the AC was working.

You can also bring in unpackaged items and they will pack it and ship it for you. In addition they have mailboxes for rent for business purposes AND they can do custom printing for you as well.

I can't say enough good things about this UPS location. The customer service, friendliness, and solution-oriented staff deserve more than 5 stars! I had a very large, expensive, fragile piece of artwork to ship. They packaged it with such attention to detail and walked me through the various shipping options. It arrived in one piece and on time! What I thought would be a difficult shipping situation turned out to be very easy. I will be back again and again!

Honestly the best experience I have had at any similar store. They were incredibly kind and went out of their way to make sure my package got shipped even though it was technically too big.

I would drive out of the way to come here rather than other UPS stores.

This place is so nice & so efficient I'm never going to another!! I had a ton of returns for a party that didn't end up happening and the line was pretty long I thought we were going to be there forever. The people who work here are super efficient and good multitaskers, they got that line down to nothing in minutes. When we started holding up the line because we didn't know how to find our Amazon QR codes, they started taking people on another register to keep things rocking and rolling. We also did not tape up our packages which was dumb on our part but they were so nice about it I had to write a review!! LOVE this store I can't believe how fast and how easy this was (despite me being my own worst enemy)
The UPS Store
Address: 2368A Rice Boulevard, Houston, TX 77005, United States
Map: Click here
Rating: 4.5 (185)
The UPS Store
Address: 2450 Louisiana St #400, Houston, TX 77006, United States
Map: Click here
Rating: 3.8 (180)
UPS Store Houston TX: Rules, Do's and Don'ts You Need to Know
When shipping a package using UPS Store, there are certain rules and regulations that need to be followed to ensure a smooth and hassle-free process. Here are some important rules to keep in mind:
Proper Packaging: Make sure you use sturdy packaging materials that can withstand the shipping process. Fragile items should be packed with extra care and appropriate padding materials.
Prohibited Items: UPS has a list of items that are prohibited for shipping. This includes hazardous materials, firearms, explosives, perishable items, and illegal substances. Make sure you adhere to these restrictions to avoid any legal issues.
Providing Accurate Information: It is crucial to provide accurate and complete information, including the recipient's address, contact details, and any special instructions. Any errors or missing details can lead to delays or misdelivery.
Insurance and Declared Value: Consider insuring valuable items to protect against loss or damage during transit. UPS provides options for declared value coverage, which allows you to indicate the worth of your package.
Choosing Shipping Method: UPS offers a range of shipping methods with varying delivery times and costs. Select the most appropriate one based on your needs and budget.
While these rules are important to follow, the UPS Store also provides certain services and conveniences to make the shipping process easier:
Packaging Assistance: If you are unsure about how to properly pack your item, the UPS Store staff can provide guidance and assistance in choosing the right packaging materials and techniques.
Tracking and Delivery Updates: You can easily track your package online using the tracking number provided. UPS also sends notifications and updates about the delivery status via email or text messages.
Drop-off and Pick-up Options: The UPS Store allows you to drop off your package at their location, saving you time and effort. They may also offer convenient pick-up options, allowing you to collect your package at a time that suits you.
Additional Services: UPS Stores often provide additional services like printing shipping labels, packing supplies for purchase, and assistance in addressing and labeling packages.
Customer Support: If you have any queries or require assistance, the UPS Store customer support team is available to help answer your questions and resolve any issues.
Following the rules set by UPS and taking advantage of the services provided by the UPS Store can help ensure that your package is shipped safely and reaches its intended destination on time.
Top 3 Drop-Off Package Services in Houston TX Ranked

Dropoff
6575 W Loop S #500, Bellaire, TX 77401, United States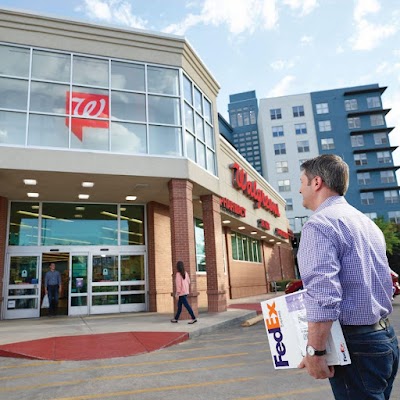 FedEx OnSite
3403 Mangum Rd, Houston, TX 77092, United States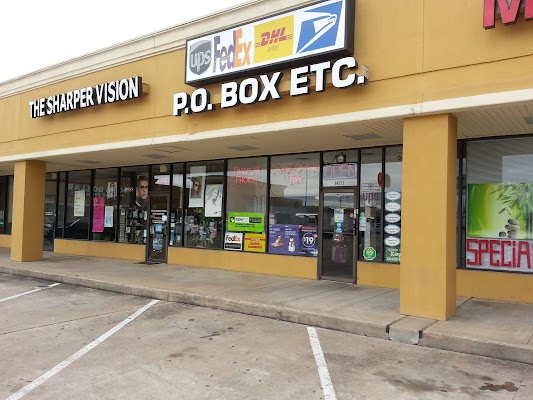 PO BOX ETC
14173 Northwest Fwy, Houston, TX 77040, United States
Thank you for reading. You can visit the Houston TX Directory to get more UPS Store reviews and rating compilations troughout United States.