Here is a list of the best UPS Store in Jacksonville FL, USA, which have been rated and get positive reviews by users on Google My Business.
The UPS Store
Address: 4530 St Johns Ave Ste 15, Jacksonville, FL 32210, United States
Map: Click here
Rating: 4.2 (196)
Phone: +1 904-388-7220
Website: Link
Opening hours:


Monday: 9:00 AM – 7:00 PM

Tuesday: 9:00 AM – 7:00 PM

Wednesday: 9:00 AM – 7:00 PM

Thursday: 9:00 AM – 7:00 PM

Friday: 9:00 AM – 7:00 PM

Saturday: 9:00 AM – 5:00 PM

Sunday: Closed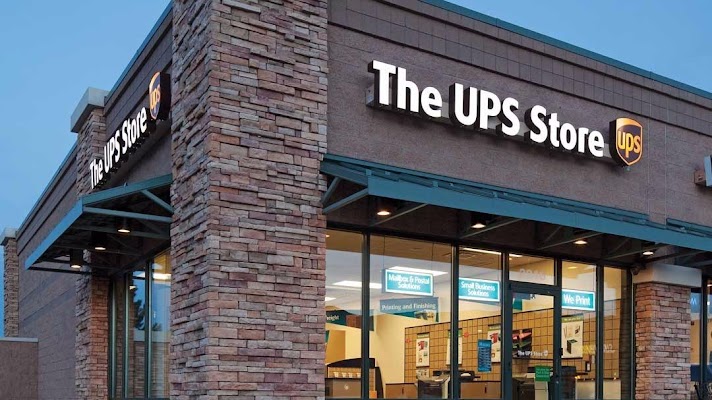 The UPS Store
Address: 11250 Old St Augustine Rd Ste 15, Jacksonville, FL 32257, United States
Map: Click here
Rating: 4.3 (163)
Phone: +1 904-292-2100
Website: Link
Opening hours:


Monday: 8:00 AM – 6:30 PM

Tuesday: 8:00 AM – 6:30 PM

Wednesday: 8:00 AM – 6:30 PM

Thursday: 8:00 AM – 6:30 PM

Friday: 8:00 AM – 6:30 PM

Saturday: 9:00 AM – 2:30 PM

Sunday: Closed

Reviews:


I'm disappointed in this UPS Store. I have been coming here for about 9 years. In that time, I have only had one situation in which a package disappeared or was lost, and the management was very responsive in resolving the issue. I had a situation last week in which I brought in two items. One of those items was never scanned (Just one theory) but I was made to feel as if it was somehow my fault. I was told that maybe I brought in the wrong return code. Wrong. I was told some other scenarios, absolving this location of any accountability, and placing it squarely on my shoulders. I had a return receipt, and called the next day when I noticed said package still had not shown as sent, even though the other one of the duo had. I was assured by some young man (I believe he was in training) stated that it was more than likely fine.

I could feel that it was not, but I let it go, and decided to wait a couple of days. Still no return. I contacted Amazon twice, who told me that UPS did not send it yet – they didn't even have acknowledgement of the tracking. So, UPS told me at first I maybe brought in the wrong return label. (WRONG.) Then the lady tried to say the usual stuff, that it takes upwards of 14 days for Amazon to get returns. I have never had it take that long, but sometimes there is a first for everything.

My issue is with their attitude, immediately being defensive and shoving the blame back onto the customer while grasping at straws, and apparently management/ownership has changed, and it shows. I was made to feel that this was somehow my doing, when I can mail and return stuff with my eyes closed at this point. It is literally a part of my work, so I have it down pat. It is them that are new, in training, or/and incompetent. Even the guy that was ahead of me in line said he needed to see a notary, and they acted like it was a big inconvenience and they were tired. The first woman that was helping me literally walked away to help another customer and another woman came up and she did a more aggressive part 2 of the blame game. She tried to tell me it must've been something that I had done, and I told her, no, the other woman JUST SAID THAT THE SCAN WAS ACTING LIKE IT WAS A NEW RETURN SCAN, LIKE THEY NEVER HAD THE ITEM TO BEGIN WITH. She says, Oh… then goes into another scenario, where I am once again culpable.

Just ridiculous. If this is how they do business, then I am finished with them. Unfortunately, I will have to drive a bit further out of my way and go to a different location from now on, but in order to receive better customer service and at least a more welcoming attitude, it is worth it. A friend of mine had already stated she stopped going to this UPS, and now I see first hand why. They were not concerned about the matter, and acted as if I was getting on their nerves. I was not yelling, I was not rude. Towards the end, I was definitely frustrated. I then asked what happens if it never shows up, after being told several times they do hundreds of returns a day (Okay, and?) And was told I would have to take it up with Amazon. Well, I can kiss my money goodbye then. If it was scanning 'as a new item' then it will never show up, but they didn't even explore that situation – instead, blamed me. I believe what happened is that the employee forgot to scan my item, or did it somehow incorrectly (it was paper, not digital) and by the time some minutes/hours passed, they had a package lying there and didn't know where it came from, so they just tossed it aside.

It wasn't even about the money at this point, it is the principle. They messed up, I had proof that I did what I was supposed to do on my end, and they still did not take responsibility or even acknowledge a POSSIBILITY that they may have messed up something.

If you want to gamble with your items not arriving for returns, take it here. If you want rudeness, come to this location. I wish the old manager still worked there. We miss you Chrissy! You never know what you have until it's gone.

I have been paying for a box for a couple years now with little issues ever in that time until recently. The purpose of utilizing the UPS store is so my packages do not get stolen or lost because they all have to be signed for when dropped at the store. I cannot trust package delivery in my apartments and so this has been what I have used and it has been very good up until the last month.

Two weekends in a row now the store has mishandled/lost my packages. Since I can't always get to the store it may be a day or so before I get there. The first package mishandling it arrived Saturday along with other packages I received, was mislabeled and given to another customer who opened the package, looked at the items, then said it was not their's and so the store packaged it and sent it back to the shipper. First story was they did not receive the package and it must have been dropped at a different store in the strip mall "which happens all the time", after I argued on the phone they went to research some more. WHen I arrived at the store Tuesday afternoon I was told that my wife was in (she did go on Monday to get a package I asked her to pick up) and at that time she looked at the package (which as I was told did have my name on it clearly), opened it stated it was not ours and refused the package. 2 different stories. Then I was told she was in Monday morning before my oldest son had stopped by to return an item (because they told him she had already stopped by in morning) but in fact I did not ask her to stop until 5pm that evening after my expected package arrived. Basically 3 different stories. My wife/son would never open a package in the store, just pick up and bringit home. I have had to return packages that were not mine in the past. I was told to request a lost package from where I ordered it and so went thru that process to get it refunded and 3 days later it arrived back to the shipper.

This past weekend a package I was expecting arrived 30 min before the store closes and I could not get there so I just waited until Monday again. I went in and no notice was in my box of a received package yet my tracking shows it delevered and signed for by one of the employees. First response we did not receive it because it is not checked in our system, next response was well maybe it went to a different store in the strip (!!!), third was them looking in the wrong bin for my package and then handing me the item I literally just returned to them to send out. I questioned the lost package and excuses from the week before and they said we have it on camera and can pull it up to show you, I said good let's d that but than of course the conversation shifted away quckly to avoid fault from them. I was then told sorry there is nothing we can do but ask the employee who signed for it where it was. I was told that many times a bunch of packages will come in and be left without actually being signed for (well the whole point of paying for a box and package services is so it is signed for and checked in). Lastly I was told to contact the place I purchased it from and tell them it was lost. Second package, second week in a row, and the same place I ordered from. Now I am going to have issues because I have requested for lost packages 2x in a week and yet both had been received by the store.

Now I have a paid box service for 3 more months, but can't trust any package will actually make it to me anymore after years of good service they have dropped off significantly. I can only hope that when I order stuff it doesn't get stolen from my apartment until I can move to a home again. WHen you are constantly receiving high value items you need someplace you can trust and this UPS store location is no longer that store and I have lost all trust in their services.

Brandi is an amazing manager at the UPS store. She has multitasking skills and gives great customer service. Nick is very helpful and professional.

Refreshing! Many thanks to the team for being so welcoming, helpful and providing tips. You really have to try this place out. Excellent customer CARE was really present!

I have always had great service and a friendly customer experience. No complaints here.
The UPS Store
Address: 9378 Arlington Expy, Jacksonville, FL 32225, United States
Map: Click here
Rating: 4.3 (129)
The UPS Store
Address: 1650-302 Margaret St, Jacksonville, FL 32204, United States
Map: Click here
Rating: 3.6 (116)
How to Easily Locate a UPS Store Near Jacksonville FL
If you are searching for a UPS Store near you in Jacksonville, FL, there are several ways to find one. Here are a few methods:
Visit the UPS Store website: You can use the store locator tool on the UPS Store website to find the nearest location in Jacksonville. Simply enter your zip code or city and state, and the tool will provide a list of stores in your area.
Use the UPS Mobile App: The UPS Mobile App is available for both iOS and Android devices. It allows you to easily find UPS Store locations near you using the built-in store locator feature.
Use online directories: There are several online directories that provide information on UPS Store locations. Websites like Google Maps, Yelp, and Yellow Pages allow you to search for UPS Stores in Jacksonville and provide details such as address, phone number, and customer reviews.
Ask for recommendations: If you know someone in Jacksonville who has used UPS Store services before, you can ask them for recommendations or find out which location they used.
Once you have found a UPS Store near you in Jacksonville, FL, you can take advantage of the various services they offer. Some of the popular services provided by UPS Stores include:
Shipping and packing services: The UPS Store can help you package and ship your items to various domestic and international destinations.
Printing services: They offer professional printing services for documents, business cards, flyers, banners, and more.
Mailbox services: You can rent a mailbox at a UPS Store for a secure and convenient way to receive letters and packages.
Notary services: If you need documents notarized, many UPS Stores have notary publics available to assist you.
Copying and scanning services: UPS Stores have high-quality copying and scanning equipment to help you make digital or physical copies of your documents.
With the help of these methods, you can easily find a UPS Store location near you in Jacksonville, FL, and take advantage of the wide range of services they offer.
Discover the Best Mailing Services: Top 3 in Jacksonville FL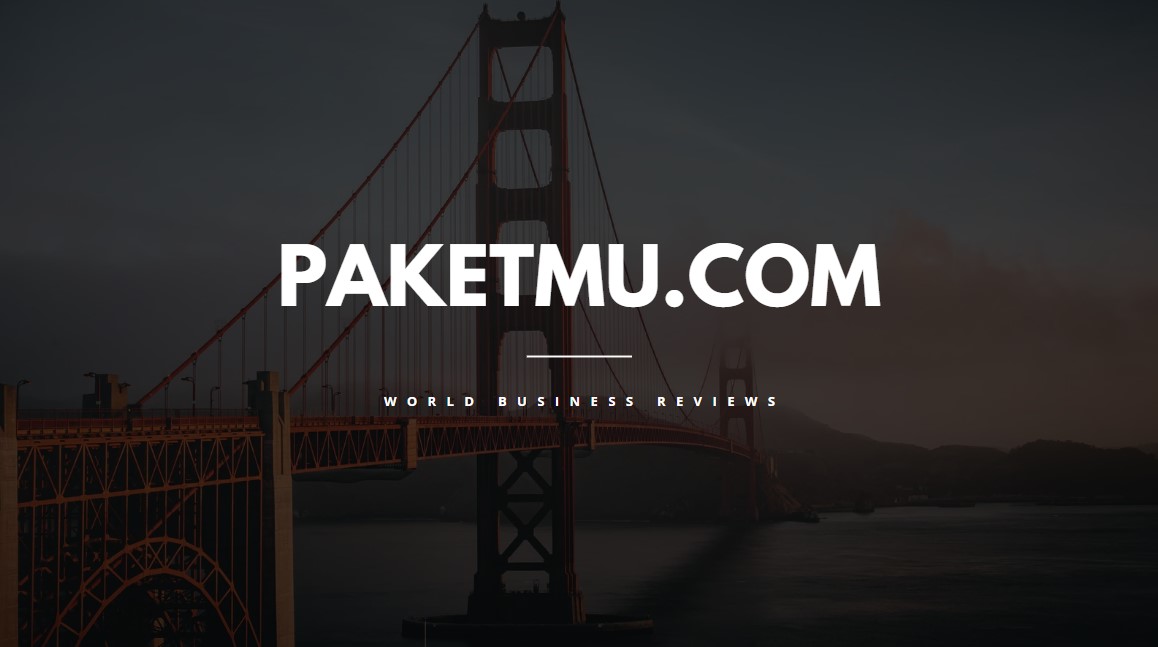 Advanced Direct Marketing Services
3733 Adirolf Rd, Jacksonville, FL 32207, United States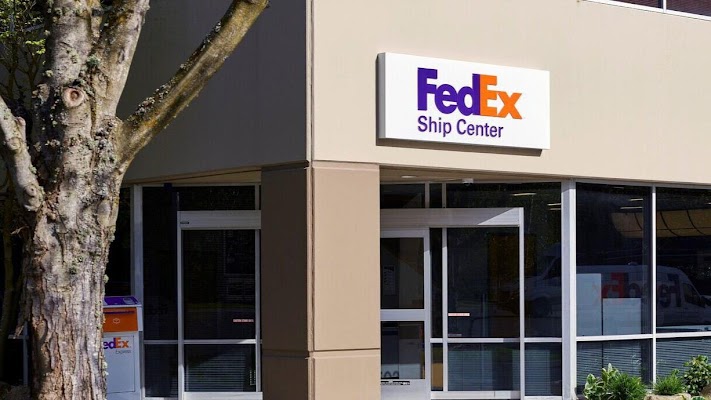 FedEx Ship Center
2260 Cole Flyer Road, Jacksonville, FL 32218, United States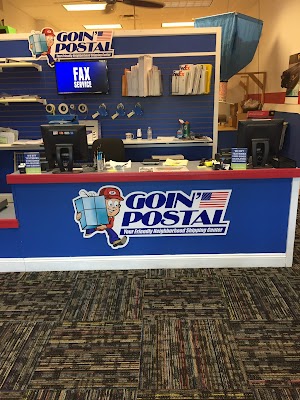 Goin' Postal Jacksonville
7643 Gate Pkwy #104, Jacksonville, FL 32256, United States
Thank you for reading! If you have any additional information on the best UPS Store in Jacksonville FL, please leave a comment below. We would love to hear from you!