When visiting Louisville, Kentucky, there are several souvenirs that capture the spirit and charm of the city. Whether you're a bourbon lover, a horse racing enthusiast, or a fan of the Louisville Slugger baseball bat, there is something for everyone. Here is a list of the top 10 souvenirs from Louisville:
1. Bourbon: Kentucky is known for its bourbon, and a bottle or two of the local spirit is a must-buy souvenir. Some popular distilleries to explore include Maker's Mark, Woodford Reserve, and Evan Williams.
2. Derby memorabilia: The Kentucky Derby is a famous horse racing event held annually in Louisville. Pick up a Derby-themed souvenir such as a hat, t-shirt, or commemorative glass to remember the excitement of the race.
3. Louisville Slugger baseball bat: Louisville is the home of the iconic Louisville Slugger baseball bat. Visit the Louisville Slugger Museum & Factory to learn about the bat-making process and pick up a mini souvenir bat to take home.
4. Bluegrass music: Kentucky is known for its bluegrass music, and purchasing a CD or vinyl record of a local bluegrass band is a great way to bring the sounds of the region back home with you.
5. Hot brown mix: The hot brown is a signature dish of Louisville, consisting of turkey, bacon, and Mornay sauce served open-faced on toast. Purchase a hot brown mix to recreate this classic dish at home.
6. Kentucky horseshoe: Horseshoes are considered a symbol of good luck. Pick up a Kentucky-themed horseshoe, often adorned with a Derby design or a famous horse like Secretariat, as a decorative souvenir.
7. Louisville cityscape print: Capture the beauty of the city with a print or painting of the Louisville cityscape. This can be a lovely addition to your home décor and serves as a reminder of your visit.
8. Louisville Stoneware: Louisville Stoneware is a pottery company that has been producing beautiful handmade ceramics since 1815. Pick up a unique piece of pottery, such as a mug or plate, as a practical and artistic keepsake.
9. Mint julep cup: The mint julep is a classic cocktail often associated with the Kentucky Derby. Purchase a silver or pewter mint julep cup to recreate this refreshing drink at home or for use as a decorative item.
10. Kentucky-themed t-shirt: A t-shirt with a Kentucky or Louisville-themed design is a simple and wearable souvenir. Show off your love for the city with a shirt featuring the state outline, bourbon, or the Louisville skyline.
These top 10 souvenirs from Louisville are not only great reminders of your trip but also offer a glimpse into the rich cultural and historical heritage of the city.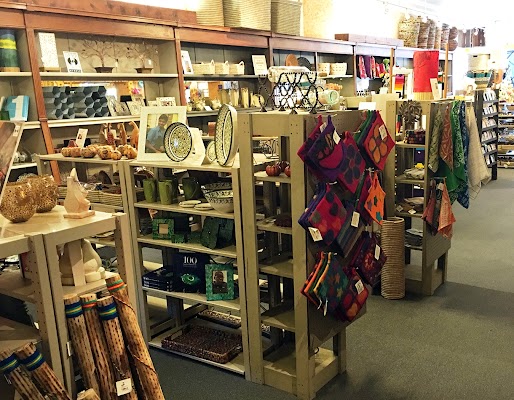 Bringing Joy from Louisville KY: Top 10 Gifts to Delight Your Friends
Looking for the perfect gift to bring the spirit of Louisville, KY to your loved ones? Look no further! We have curated a list of the top 10 gifts that capture the essence of this vibrant city. From bourbon to horses, these gifts are sure to create lasting memories.
Bourbon Gift Set: Bring home the taste of Louisville with a bourbon gift set featuring local distilleries such as Angel's Envy, Woodford Reserve, or Old Forester.
Mint Julep Cups: The mint julep is a classic Louisville cocktail. Gift your friends a set of elegant silver or pewter mint julep cups to enjoy their own Derby Day traditions.
University of Louisville Merchandise: Show your school spirit with University of Louisville apparel, ranging from t-shirts and hats to accessories like mugs and keychains.
Kentucky Derby Posters: Commemorate the "Greatest Two Minutes in Sports" with a Kentucky Derby poster showcasing the vibrant artwork and history of the event.
Horse Farm Tour: Treat your loved ones to an unforgettable experience with a horse farm tour. They will have the opportunity to meet thoroughbred horses and learn about the rich racing heritage in the Bluegrass region.
Louisville Slugger Souvenirs: Baseball fans will appreciate Louisville Slugger souvenirs, from personalized bats to mini replicas of the iconic bats used by Major League Baseball players.
Hot Brown Cookbook: The Hot Brown is a famous Louisville dish made with turkey, bacon, and Mornay sauce. Gift a cookbook featuring this iconic recipe, along with other regional favorites.
Mint Julep Candy: For those with a sweet tooth, mint julep candies are a delightful treat. These bourbon-flavored confections are a tasty reminder of the city's signature cocktail.
Louisville Skyline Art: Capture the beauty of the city with art featuring the Louisville skyline. Whether it's a painting, photograph, or print, this gift will bring a touch of Louisville to any home.
Fleur de Lis Jewelry: The fleur de lis is a symbol associated with Louisville and its French heritage. Gift your loved ones fleur de lis jewelry, such as necklaces, earrings, or charms, to carry a piece of the city wherever they go.
These gifts are not only a celebration of Louisville, but also a way to share its charm and culture with your friends and loved ones. Whether they enjoy bourbon, horse racing, or the city's rich history, these thoughtful gifts are sure to bring joy and create lasting memories.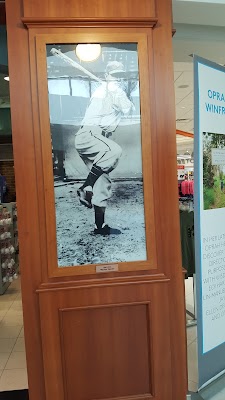 Top 5 Iconic Snacks and Culinary Delights from Louisville KY
In Louisville, Kentucky, there are several iconic snacks that locals love and visitors can't resist. These treats showcase the rich flavors and culinary traditions of the region, making them must-try snacks for anyone exploring the city. Here are the top 5 iconic snacks from Louisville:
Hot Brown: Originating at The Brown Hotel in the 1920s, the Hot Brown is a Louisville classic. This open-faced sandwich is made with turkey, bacon, and Mornay sauce, which is then broiled until golden and bubbly. Served on toast, it's a deliciously rich and satisfying snack.
Benedictine Spread: This iconic Louisville snack is a creamy and refreshing spread made with cucumber and cream cheese. Traditionally served on crustless white bread as tea party sandwiches, the Benedictine Spread offers a delightful blend of flavors that perfectly epitomizes Southern charm.
Bourbon Balls: No trip to Louisville would be complete without indulging in the city's beloved bourbon balls. These bite-sized confections are made with bourbon-soaked vanilla wafer crumbs, pecans, powdered sugar, and cocoa. They are then coated in chocolate, creating a decadent treat that perfectly highlights Kentucky's famous bourbon.
Derby Pie: A staple of the Kentucky Derby, Derby Pie is a gooey and irresistible dessert. The classic recipe combines chocolate, walnuts, and a buttery filling, all baked in a pie crust. Served warm with a scoop of vanilla ice cream, Derby Pie is a heavenly treat that showcases the state's love for horse racing and indulgence.
Country Ham Biscuits: In the heart of the South, there's nothing quite like a country ham biscuit. Fluffy biscuit halves are filled with thinly sliced country ham, creating a savory snack that's perfect for breakfast or any time of day. The salty and rich flavors of the ham pair perfectly with the buttery goodness of a homemade biscuit.
These iconic snacks from Louisville KY are a testament to the city's culinary prowess and appreciation for local flavors. Whether you're a fan of savory or sweet treats, these snacks are sure to satisfy your cravings and give you a true taste of Louisville's unique food scene.
Souvenir and Gift Shopping in Louisville KY: Expert Tips and Tricks
When it comes to buying souvenirs and gifts from Louisville, KY, there are several tips and tricks that can help you find unique items that capture the essence of this vibrant city. From bourbon-related products to locally crafted goods, here are some pointers for shopping in Louisville.
Visit the Kentucky Bourbon Trail: As the birthplace of bourbon, Louisville offers an array of bourbon-related souvenirs. Explore the Kentucky Bourbon Trail to discover distilleries and gift shops where you can find bourbon-themed merchandise, such as bottles, glasses, and barrel-aged products.
Shop at local boutiques: Louisville is known for its thriving arts and crafts scene, so don't miss the chance to visit the city's boutiques and galleries. Here, you can find unique handmade items, such as jewelry, ceramics, paintings, and textiles, created by local artists.
Explore NuLu: The NuLu (East Market District) neighborhood is a must-visit for shopping enthusiasts. This trendy area is home to numerous independent shops and art galleries, offering a diverse range of products, including fashion, home décor, vintage items, and local artisan crafts.
Check out the Flea Off Market: If you're looking for a one-of-a-kind shopping experience, visit the Flea Off Market. This open-air bazaar features a rotating roster of vendors selling vintage clothing, antiques, handmade crafts, and various quirky items. It's a great place to find unique gifts and support local businesses.
Sample local treats: Food-related souvenirs are always a hit, so be sure to pick up some local treats to bring back home. From bourbon-infused chocolates to Derby-themed cookies, Louisville offers a variety of sweet treats and gourmet products that can make for delicious gifts.
By following these tips and exploring the various shopping options in Louisville, you'll be able to find memorable souvenirs and gifts that showcase the city's rich culture and creativity.