If you're an Uber driver-partner and seeking information about the Greenlight Hub, you've come to the right place. In this comprehensive guide, we will provide you with an overview of what the Uber Greenlight Hub is, offer tips on making an appointment, and list the locations of Greenlight Hubs around the world. Let's dive in and explore the world of Uber's support centers.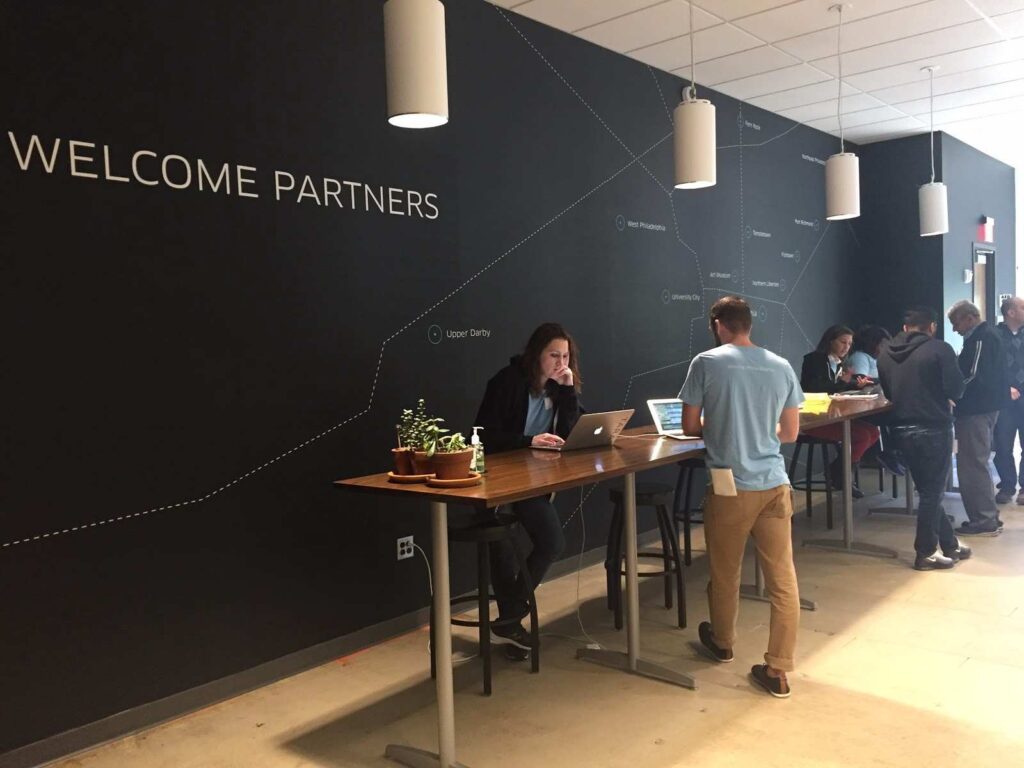 What is an Uber Greenlight Hub?
An Uber Greenlight Hub is a physical location where Uber drivers can receive assistance and support for their driving-related needs. These hubs provide a range of services, including in-person support from Uber Experts, information on using the Uber driver app, access to vehicle leasing options, and assistance with resolving any issues related to the app or their driver account.
Due to the COVID-19 pandemic, Uber temporarily suspended operations at 80 of its Greenlight Hub locations in the United States and Canada. The decision to close these hubs in cities such as Atlanta, Baltimore, Dallas, Denver, Nashville, Orlando, and New Orleans was made to promote social distancing and protect both drivers and Uber support staff. Uber is working to expand its online and phone support options to compensate for the reduced in-person assistance.
Want to Know How to Cancel Walmart Plus Subscription? Check Here
Services Offered at Uber Greenlight Hubs
Uber Greenlight Hubs offer a range of services to assist drivers with their needs. Here are some of the primary services available at these locations:
1. Safety Vehicle Inspection:
Uber drivers are required to undergo a yearly vehicle inspection, which can be conveniently performed at the Greenlight Hub.
The inspection process is straightforward, with friendly representatives at the Hub guiding you through the process, including the inspection of your vehicle.
Uber is now accepting inspection forms from other rideshare companies, making compliance more accessible for drivers.
2. Account and Payment Issues:
The Greenlight Hub team can assist drivers in resolving account and payment issues, such as fare adjustments or problems with ride payments.
3. Documents Upload Support:
If you encounter difficulties with document uploads or accessing your account, the Hub staff can provide the necessary support and guidance.
4. Learn How to Use the Uber App:
Uber provides resources and guides to help drivers succeed in their ridesharing journey. This includes how-to guides, tips to improve driver ratings, information about ongoing promotions, and details about local events and networking opportunities.
5. Pickup of Stickers and Permits:
Uber drivers are required to display the Uber emblem in their vehicles.
Some airports, like San Francisco International Airport (SFO) and John F. Kennedy International Airport (JFK), have specific regulations that Uber drivers must adhere to, including permits for airport pickups. Uber Greenlight Hubs can help drivers obtain the necessary permits for airport pickups.
Services Not Handled by Uber Greenlight Offices
While Greenlight Hubs offer valuable assistance for various driver-related needs, some services are not handled by these offices. It's important for Uber driver-partners to be aware of the following:
1. Background Checks:
Background checks for Uber drivers are not conducted by Uber itself but are managed by a third-party company called Checkr.
Uber Greenlight Hub staff cannot provide support or information related to background checks. Drivers should visit the Checkr website or contact Checkr directly for inquiries about the background check process.
2. Account Deactivation:
If an Uber driver-partner faces account deactivation, the Uber offices are not equipped to handle such cases. It is crucial for drivers to thoroughly understand the terms of their agreement with Uber and to avoid actions that could lead to account deactivation.
Uber Greenlight Locations
Here is a list of the main Greenlight Hub locations:
Burbank
Address: 4201 Vanowen Place, Burbank, CA 91505
Hours: 10 AM – 4:30 PM
Boston
Address: 168 Broadway, Saugus, MA 01906
Hours: 10 AM – 5:00 PM
Chicago
Address: 1401 W North Ave, Chicago, IL 60642
Hours: 10 AM – 5:00 PM
Las Vegas
Address: 5031 Wagon Trail Ave, Las Vegas, NV 89118
Hours: 10 AM – 5:00 PM
Miami
Address: 2200 NW 2nd Ave #111, Miami, FL 33127
Hours: 10 AM – 5:00 PM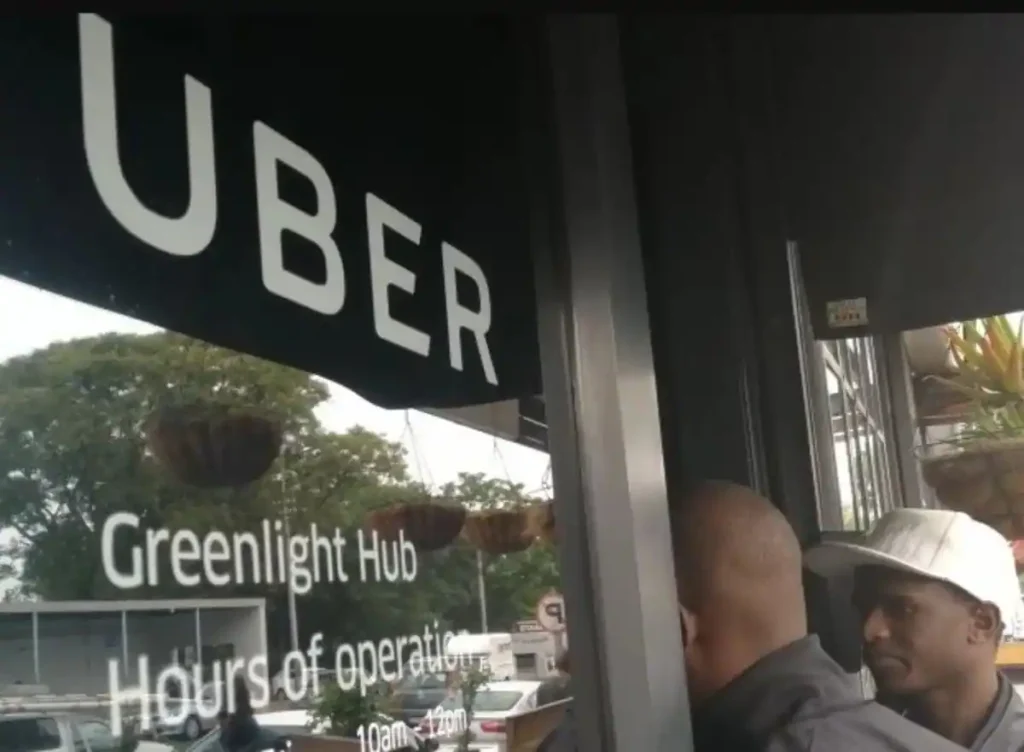 Scheduling an Appointment at Uber Greenlight Hub
To receive assistance at an Uber Greenlight Hub, you must make an appointment. Appointments can be scheduled through the Uber driver app or on Uber's website.
How to Book an Appointment Using the Driver App:
Open the driver app and tap on "Help."
Tap "Book an in-person appointment" at the bottom of your screen.
Select the issue you need assistance with.
Choose "Schedule an appointment."
Enter your location, preferred date, and time.
Opt for a reminder text or email before your appointment.
How to Book an Appointment Using Your Computer:
You can book an appointment using this appointment link.
Log in to your driver account.
Tap on "Appointment" and select the relevant issue.
Our Review of the Uber Greenlight Hub
The Uber Greenlight Hub serves as a valuable resource for rideshare drivers, offering a range of support services. However, it's worth noting that the quality of service at Greenlight Hubs may vary, and not all staff members may be equally friendly and helpful. Nevertheless, Greenlight Hubs are generally a source of answers to driver questions and provide essential resources such as driver manuals and videos.
For drivers facing account-related issues, the Greenlight Hub can be instrumental in addressing and resolving them. While the Uber website and resources like BestReferralDriver offer comprehensive information, Greenlight Hubs can provide a personal touch for driver support.
It's essential for drivers to understand that if their Uber account is deactivated, there may be no recourse to reverse the decision. Therefore, adherence to Uber's terms and conditions is crucial.
What to Expect During Your Uber Greenlight Hub Appointment
An Uber Greenlight Hub appointment offers drivers the opportunity to engage with Uber staff in person. During your appointment, you can ask questions about becoming an Uber driver, receive assistance in completing your driver application, and receive feedback on your driving history. If your application is approved, there's no need for an additional in-person orientation session.
For additional information on the best times to drive for Uber and managing Uber-related taxes, you can explore related articles to further enhance your understanding of the rideshare experience.
Tips for Preparing for Your Uber Greenlight Hub Appointment
As you prepare for your Uber Greenlight Hub appointment, consider these helpful tips:
Study the Materials: Review the materials provided by Uber to familiarize yourself with the process and expectations.
Organize Your Documents: Ensure you have the necessary documents in order, which typically include your driver's license, car registration, and proof of insurance.
Prepare Your Vehicle: If you plan to drive for Uber, ensure your vehicle is inspection-ready. This includes cleaning the interior, ensuring proper tire inflation, and obtaining a new inspection sticker if required.
App Familiarity: Download the Uber app and become familiar with how it works to ensure a smooth start to your Uber journey.
Check Out Instacart Delivery Fees HERE
Frequently Asked Questions
Are Uber Greenlight Hubs Open?
Most Uber Greenlight Hubs are open from Monday to Friday, with typical operating hours from 10 am to 4:30 pm. However, specific hours may vary depending on the location. To confirm the opening hours of a particular Greenlight Hub, it's advisable to check the Uber website or app for that specific Hub. In case of uncertainty, you can call the Greenlight Hub phone number provided for that location.
Can I Call Uber Greenlight Hub?
You cannot call an Uber Greenlight Hub directly. Greenlight Hubs are physical spaces intended for in-person support and assistance. They are not open to the public and do not have a phone line for direct calls. If you require assistance with your Uber account or app, you can visit Uber's website. For phone support, you can contact Uber's customer service using the driver app.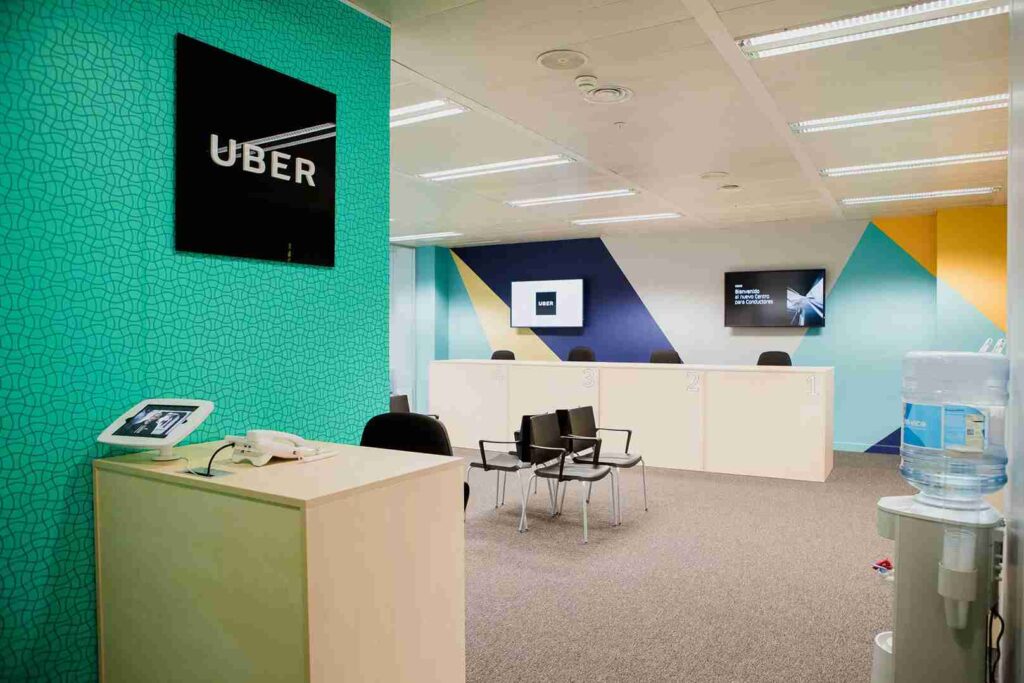 Get In-Person Support at Your Nearest Uber Greenlight Hub
Now that you have a comprehensive understanding of Uber Greenlight Hub locations, how to make appointments, and what to expect during your visit, you are well-equipped to receive support and guidance from Uber's dedicated team. Should you have any additional questions or require further information, please do not hesitate to reach out. Feel free to explore our other blog posts for additional valuable insights into the world of ridesharing and more.
Uber Greenlight Hubs are vital support centers for driver-partners, designed to assist you at every stage of your rideshare journey. Whether you're new to Uber or a seasoned driver, these hubs aim to ensure that you receive the support and guidance you need. Thank you for reading, and we wish you a successful and fulfilling experience as an Uber driver!