When you're in need of grocery delivery to your doorstep, chances are you'll encounter Instacart. This popular company has gained widespread recognition in recent years for its excellent service.
However, one aspect that often confuses consumers is the Instacart delivery fee and service fee. What exactly are these fees, and how much do they cost? In this comprehensive guide, we will provide answers to these questions and more.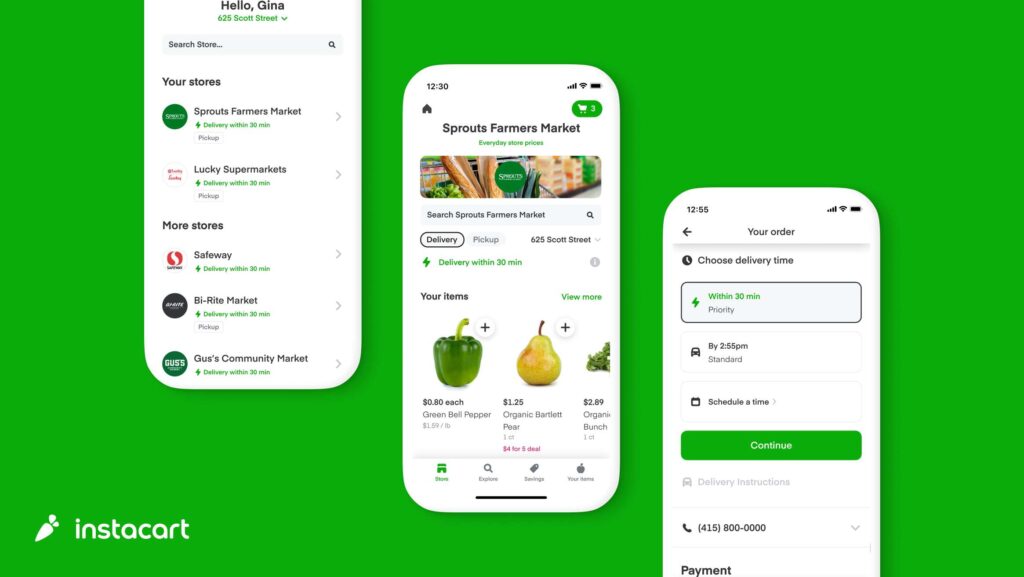 What Is The Instacart Delivery Fee?
Instacart is a prominent grocery delivery service operating in major cities across the United States and Canada. Instacart enables customers to order groceries from local stores such as Aldi, Safeway, Kroger, and Costco, with the added convenience of having them delivered directly to their homes.
To access the Instacart service, customers can either purchase an Instacart Plus membership or pay a delivery fee for each order placed.
The Instacart delivery fee is an additional cost that encompasses expenses related to ensuring timely grocery delivery. This fee contributes to factors such as time, distance, and the effort required for your groceries to reach you. It also supports the livelihoods of Instacart shoppers who perform the delivery.
Moreover, the delivery fee plays a significant role in sustaining the local community's economic health by boosting demand for local businesses. In essence, Instacart's delivery fee serves as a vital component of online grocery shopping, as it simultaneously finances essential services and encourages economic growth at the community level.
Got a Problem with Doordash Login? Find the Solution HERE
How Much Is the Instacart Delivery Fee?
Instacart delivery fees are determined by the size of your order and your delivery location. Generally, for same-day or scheduled deliveries, orders under $35 come with a $7.99 delivery fee. For orders exceeding $35, the delivery fees vary based on the chosen service level and eligibility for free shipping.
Orders under $35: A flat fee of $7.99.
Orders over $35: The fee varies based on the service level you choose and free shipping eligibility.
Express orders (with a subtotal over $35): Typically incur a fee of $9.99 plus 5% of the order subtotal.
Orders over $35 with two-hour delivery: Qualify for free shipping if they don't contain any alcohol items.
Alcohol items: An additional fee of around $5 per item in addition to regular fees.
Instacart frequently offers promotions for free same-day delivery, waiving all delivery fees when you spend more than a specified amount with certain retailers—typically around $49 or higher. So, it's advantageous to keep an eye out for these offers if you are a frequent Instacart shopper.
What Is The Instacart Service Fee?
The Instacart Service Fee is a charge that Instacart customers pay to cover the expenses related to their grocery delivery. This fee assists in covering costs like administrative fees, customer services, background checks, and other overhead associated with swift and secure grocery delivery.
The service fee is not a fixed rate; instead, it varies based on the total order cost and any applied promotions. Customers can view their service fee before placing an order, both at checkout and within their online profiles and order history. The fee is computed based on the order's total size before tax, promotions, coupons, and discounts are considered. This transparent approach ensures that Instacart customers have a clear understanding of the fees associated with their orders.
Previously, Instacart allowed customers to waive their service fee, providing a means to save money by avoiding this fee, which could amount to 5-10% of the total bill. However, customers no longer have the option to waive the service fee. Instacart's reasoning behind this change is the necessity of maintaining the service fee to cover critical expenses like employee salaries and delivery driver compensation.
While the service fee does increase the overall cost of grocery delivery, many customers opt for Instacart due to its convenience and commitment to delivering exceptional customer service. In addition to supporting a reliable delivery service, the Service Fee also bolsters local communities by offering employment opportunities to personal shoppers responsible for shopping and delivering orders from local stores.
In conclusion, the Instacart Service Fee is an integral aspect of how Instacart operates as a business. It enables Instacart to provide top-tier customer service while stimulating local economies through job creation. Despite its additional cost to each grocery delivery order, this fee ensures that customers can enjoy rapid deliveries from various stores at competitive prices, with a strong focus on food safety and quality assurance.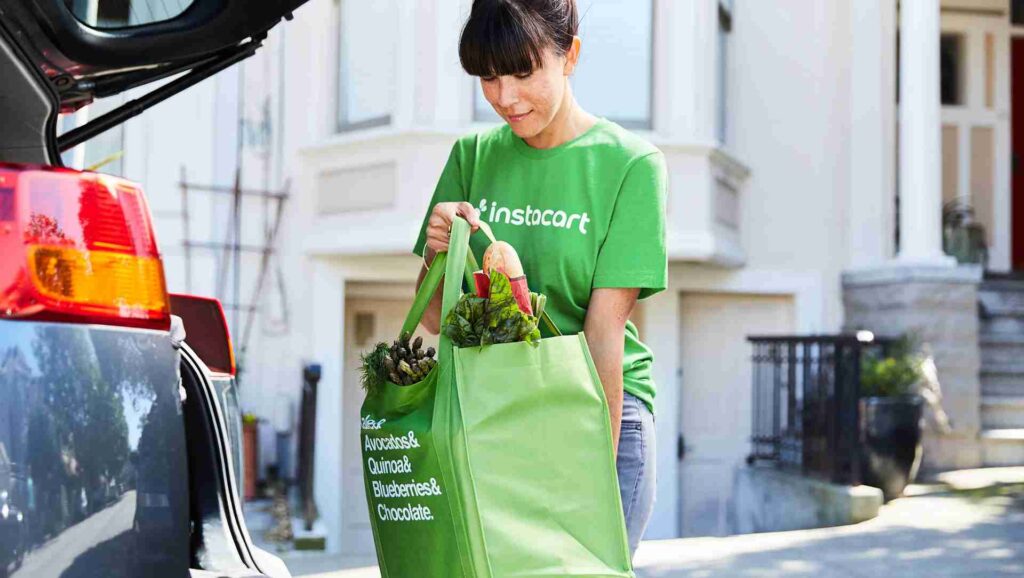 How Much Is the Instacart Service Fee?
The Instacart Service Fee can vary based on the order's size and location. For instance, customers in New York City may face higher fees than those residing outside the city. Typically, orders over $35 incur a Service Fee of 5%, while orders under $35 are subject to a flat Service Fee of $2.99.
Instacart Fees: How Do They Compare to Other Delivery Services?
In the realm of grocery delivery services, fees can significantly differ depending on the service provider. While Instacart is a popular choice, alternatives such as Doordash and Walmart also offer similar services. When evaluating Instacart's delivery fees in comparison to those of Doordash and Walmart, various factors should be considered.
Instacart's fees comprise a service fee based on the order's size, which typically falls in the 5-10% range. Additional fees may be applied for express delivery and checkout.
Instacart's minimum order value is typically set at $35, and it offers contactless delivery for most orders.
In contrast, Doordash imposes a delivery fee that can vary by location, generally ranging from $5 to $7. Customers are also provided the option to leave a tip for their drivers.
Doordash offers a subscription service known as DashPass, which grants members reduced delivery fees and lower service fees on eligible orders. To qualify for these subscription benefits, orders must meet the minimum subtotal displayed within the app.
Walmart, known for its physical retail presence, has also entered the grocery delivery arena. Its delivery fees are distance-based and usually range from approximately $8 to $15 per delivery, accompanied by a service fee commencing at about 4%.
It's important to note that Walmart offers grocery delivery with no service fee when customers sign up for Walmart Plus. However, this benefit is contingent on having a Walmart Plus subscription.
All three services, Instacart, Doordash, and Walmart, present different perks that make them attractive in various scenarios. Instacart excels in providing convenience with the ability to order from home. Walmart boasts affordability for specific items, while Doordash offers a straightforward delivery experience.
Each service offers money-saving opportunities and discounts such as referral bonuses or subscription plans. As such, it's vital to scrutinize the fees and discounts unique to each service, depending on your budget, shopping preferences, and convenience requirements.
Instacart Fees Overview
Here's a comprehensive overview of the various Instacart fees:
Delivery Fee: Charged for each order and covers the cost of delivering groceries from the store to the customer's location. The delivery fee typically starts at $3.99 but may vary depending on factors like the grocery store, distance, and delivery window. Express delivery options often result in higher fees.
Service Fee: A percentage of the total order cost that covers Instacart's operational expenses related to fulfilling orders. The standard service fee is 5%, but it can be reduced when customers subscribe to Instacart or use earned credits from promotions or referrals.
Heavy Fee: Customers are required to pay an additional fee of $5 to $15 when ordering heavy items from specific stores through Instacart. This fee is typically applied when an order exceeds 50 pounds, offsetting the costs associated with processing, delivering, and assembling large orders.
Tip: The delivery fee is not a tip. Customers can choose to leave a tip for their shopper at checkout, which goes directly to the Instacart Shopper who prepares and delivers the order. While tipping is optional, it is appreciated and serves as a way to acknowledge the shopper's dedicated work throughout the delivery process.
Alcohol Surcharge: Customers ordering alcohol are subject to an additional $0.10 per item surcharge due to state regulations governing alcohol sales and consumption. All revenue generated through this surcharge contributes to local health initiatives aimed at preventing issues related to underage drinking, such as drunk driving and addiction.
Want to Get the Best Driver at NYC? Check Out These Apps HERE
Tips for Avoiding or Reducing Instacart Fees
Here are some tips for minimizing or avoiding Instacart fees:
Sign Up for an Instacart Subscription Service: Joining an Instacart membership offers access to exclusive discounts, free shipping for orders above a specific amount, and free cancellations for unprocessed orders. Members can also enjoy savings on products from select stores and additional discounts when participating in loyalty programs.
Use an Instacart Service Fee Promo Code: Instacart frequently sends service fee promo codes directly to users, offering promotional savings.
Leverage Instacart Coupons: Check for Instacart coupons and promotions, as many retailers offer special deals for Instacart customers, including reduced delivery fees and free delivery for larger orders.
Choose Pickup Over Delivery: Opt for pickup services rather than delivery to save substantially on delivery fees. Supermarkets are more likely to offer discounts for direct orders, as using a third-party service like Instacart usually incurs additional costs.
Consider an Instacart Express Membership: An Instacart Express membership, while associated with an annual fee, provides unlimited free deliveries for orders above a specified amount. The membership covers all delivery costs once you reach the designated amount threshold and offers exclusive discounts and rewards from select retailers.
Frequently Asked Questions
Does Instacart Charge a Fee?
Yes, Instacart charges a fee. The fee is calculated based on the order's total value and depends on the chosen delivery option. There are two primary delivery options: Express and Scheduled Delivery. Express Delivery typically has faster delivery times and incurs an additional service fee, which can range from 5% to 10%. Customers may also leave an optional tip at checkout to compensate the Instacart Shopper preparing and delivering their order.
In addition to these fees and tips, customers may be subject to sales tax based on local tax laws. Instacart offers membership options that grant users discounts on delivery fees and, in some cases, product prices when they reach certain monthly cart minimums or opt for an annual or monthly subscription.
Does Instacart Have a Subscription Fee?
Instacart offers a subscription fee option, but it is not obligatory. Customers can use the Instacart platform without subscribing to a membership. Subscribing to a membership provides various benefits, such as free delivery on orders over $35 and reduced service fees on eligible orders.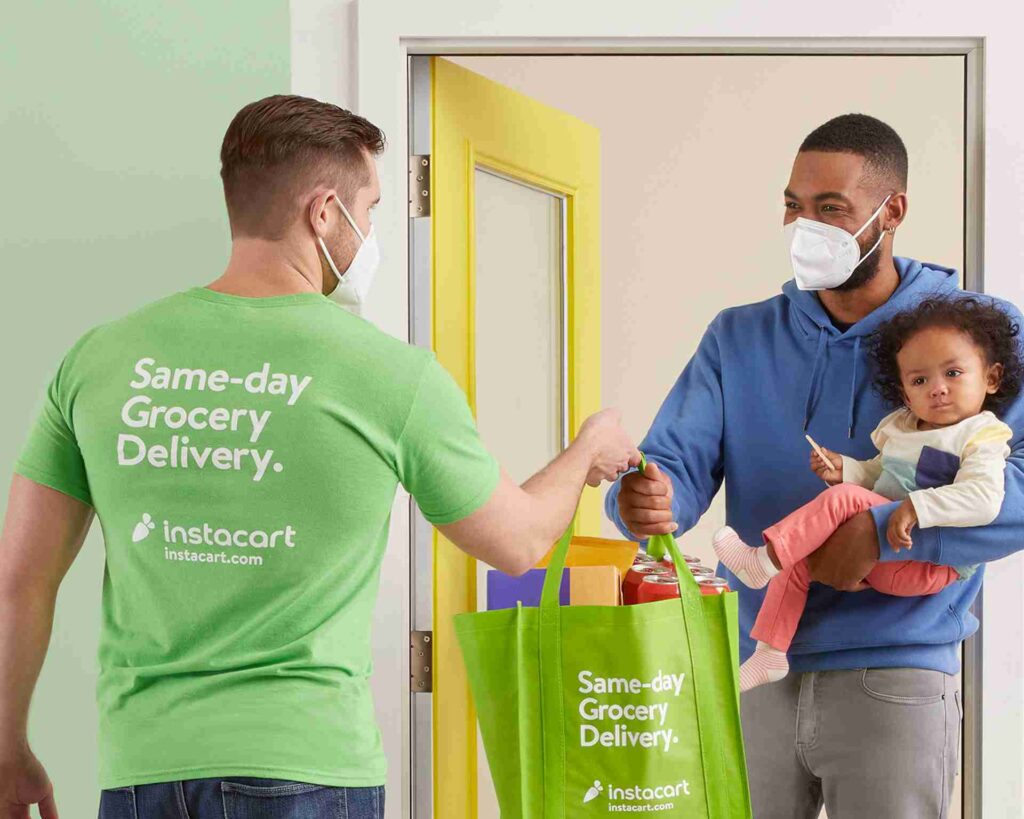 With a comprehensive understanding of the Instacart delivery and service fees, and knowing how to avoid them, you're well-equipped to make the most of this convenient grocery delivery service. Whether you require groceries for a gathering or want to save time on a trip to the store, Instacart is an excellent choice. Be sure to implement these tips to prevent any unexpected fees and enjoy a seamless shopping experience.