Doordash, like many other apps, occasionally encounters login problems that can affect users on both iOS and Android devices. Doordash offers two distinct apps, one for Dashers and the other for customers. Over time, login errors have become more prevalent on the Dasher app.
However, customers have also reported their share of login issues. If you find yourself struggling to log in to Doordash, rest assured, you're not alone. This comprehensive guide aims to provide answers to the question, "Why won't Doordash let me sign in?" We'll also share some valuable tips to help you resolve Doordash login errors quickly.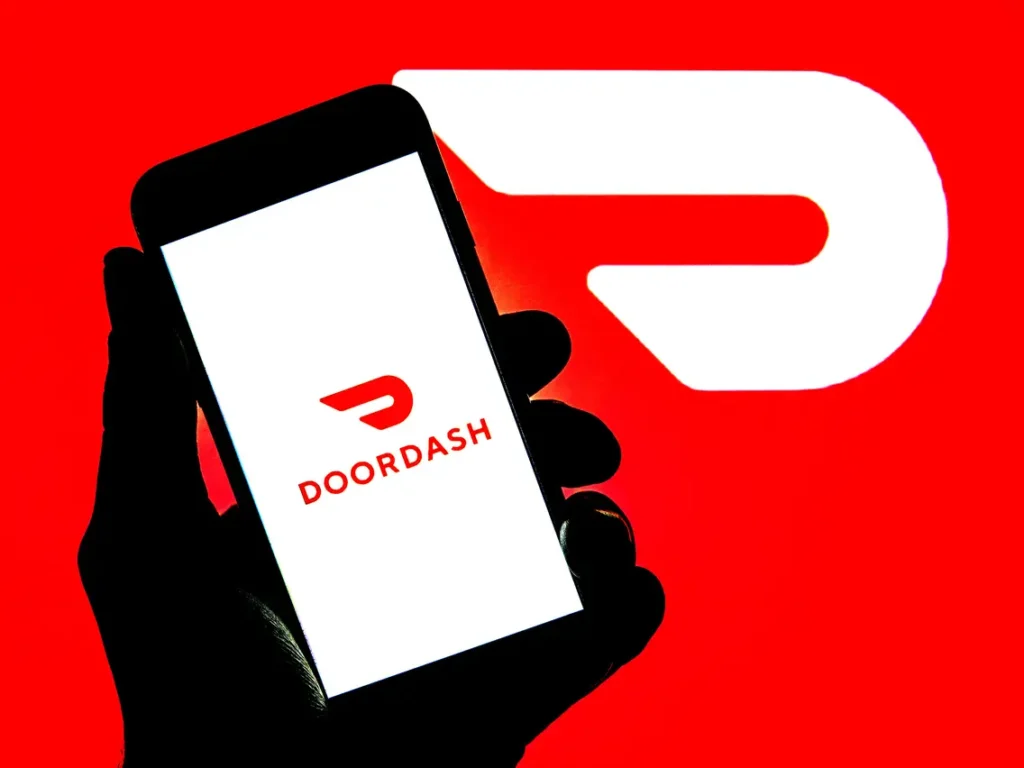 Types of Doordash Login Errors
When encountering a Doordash login issue, you may come across one of the following messages:
Login Error
The operation couldn't be completed. DoordashDriver.ReponseStatus-CodeError error 1
Unable to authenticate. Please verify that your user's credentials have been entered properly and try again.
We are currently experiencing technical difficulties. Please try again later.
Your account/IP has been blocked, please contact support.
You do not have permission to perform this action. Doordash.
Too many failed login attempts.
The request timed out.
Doordash driver login something went wrong.
In some cases, you might experience trouble staying logged in on the app, particularly if you're using an Android device. This issue is often tied to apps automatically logging you out if they're not running in the foreground for an extended period. According to our experience, a recent cloud update for the Dasher app on Android aimed to resolve this issue. If you find that the Doordash app frequently logs you out, visit the Google Play Store to ensure that you have the latest app version installed.
Facing Doordash login issues can indeed be frustrating, especially for Dashers who rely on the app to earn money. When a Dasher account login error arises, you can reach out to Dasher support for assistance. However, response times can vary, and the waiting process might test your patience. The good news is that most Dasher app login errors can be resolved without much hassle. As a first step, we recommend checking your email to see if Doordash has sent you a deactivation notification. In the event of an account deactivation, Doordash will always send an email.
Unfortunately, fixing login errors becomes more challenging if you're unable to log in due to account deactivation.
See NYC Taxi Apps HERE
Why Can't I Login to My Dasher App?
Different causes can trigger Doordash login errors, depending on the situation. These can include:
Doordash is down
Internet connection problems
App-related issues that cause the platform to crash or prevent you from Dashing
Using a VPN
Entering the wrong username or password (remember that Doordash passwords are case-sensitive)
Communication problems between your device and the Doordash server
Hardware or memory issues with your phone
Logging in from an unrecognized device, which may require additional verification
Not updating the app to the latest version
Incorrect date and time settings on your phone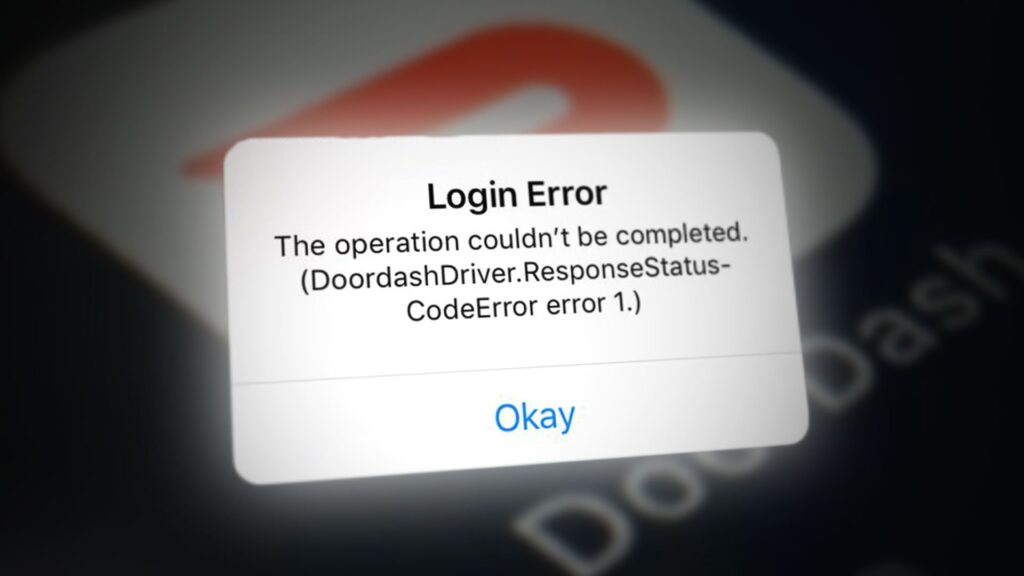 How to Fix Doordash Won't Let Me Log In?
Before diving into potential fixes, the first step is to check whether Doordash is experiencing any outages. When Doordash is down, the app won't work for all users simultaneously. Typically, server issues are the root cause of such outages. For instance, Doordash has faced significant outages due to Amazon Web Service problems. During such periods, you can do little to resolve the issue, and patience is your best ally.
You can check Doordash app issues using platforms like DownDetector, which offers user reports on major app problems and their experiences. Alternatively, you can monitor dedicated Doordash driver pages on Facebook to check if the app is currently experiencing outages. Lastly, you can follow Doordash's official Twitter account to check for any status updates regarding app outages.
If the Dasher app is not working, and no outages have been reported, you can attempt the following quick fixes:
Re-Type Your Username and Password: Re-enter your username and password and attempt to log in again.
Check Your Internet Connection: Often, login issues are due to poor internet connectivity. Switch between Wi-Fi and cellular data to ensure a stable connection.
Close Unused Apps: Force-stop any apps you're not actively using to free up system resources.
Restart Your Device: Power off your device and wait for at least 20 seconds before restarting it. This can resolve certain issues.
Keep the Doordash App Updated: Outdated apps can cause problems. Ensure your app is updated to the latest version from the Google Play Store or App Store.
Reset Your Password: If all else fails, try resetting your password. Follow the DoorDash Password Reset process, ensuring you have access to the associated email account.
Clear App Cache and Data: Cached data can accumulate and slow down your device. Clearing app data and cache can resolve performance issues.
Doordash Timeout Error: If you encounter a timeout error, it's often due to a connectivity problem. Restart your phone to re-establish a clear connection.
Doordash Too Many Failed Login Attempts: If you've made too many failed login attempts in a short timeframe, use the "Forgot Password" option to reset your password.
Other Login Errors and Fixes: For specific scenarios, such as an incomplete background check, consider contacting Doordash support for assistance.
Also See: Long Distance Uber Rides: Tips and Insights
Frequently Asked Questions
Here are some frequently asked questions to further clarify Doordash login issues:
1. What Does the Doordash Trace ID Error Mean When You Log in?
This error typically occurs when a customer account has been disabled. To resolve this issue, ensure you are not using the same email address for both Dasher and customer accounts. Contact customer service to address this registration problem.
2. Can I Login To Doordash On Two Phones?
While it's technically possible to log in to your Doordash account on different devices, this practice is against Doordash's terms of service.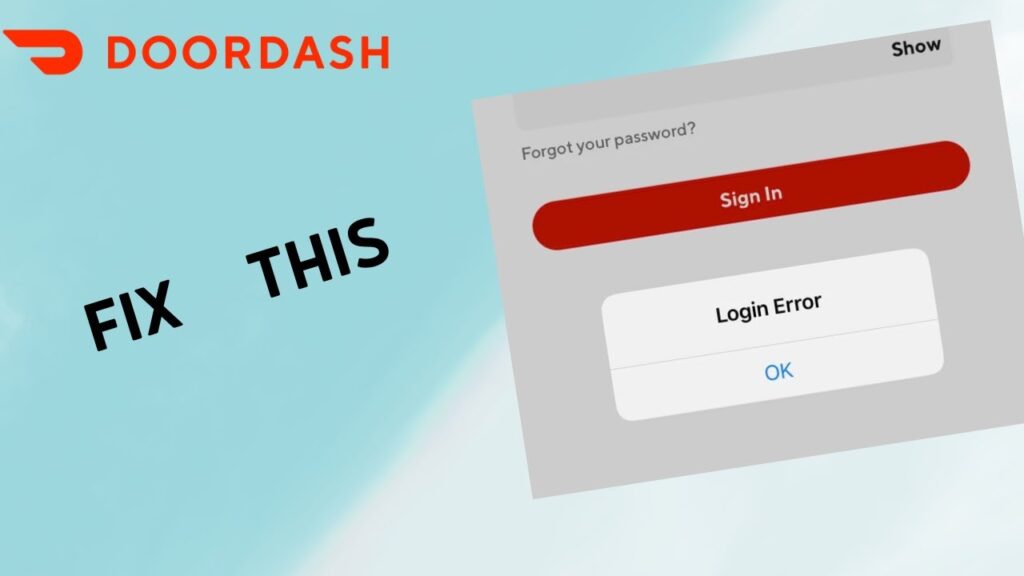 With a multitude of potential solutions to address Doordash login problems, we hope that you've successfully regained access to your Dasher account. Whether you encountered a Dasher login error on an iPhone or Android, you now have the knowledge to resolve the "Doordash app won't let me sign in" issue. Remember, persistence and a bit of troubleshooting can often get you back on the road to dashing with confidence.