When visiting Minneapolis, there are numerous souvenirs that capture the city's vibrant culture and unique offerings. Whether it's a piece of local art, a tasty treat, or a piece of sports memorabilia, these top 10 souvenirs allow you to bring a piece of Minneapolis home with you.
1. Prince Merchandise: Pay homage to the late music icon, Prince, by purchasing merchandise featuring his iconic symbol or album covers. From t-shirts and hats to mugs and posters, you'll find a variety of items to commemorate his legacy.
Purple Rain t-shirt
Prince-themed mug
Poster of the Minneapolis Sound
2. Minnehaha Falls Print: Minnehaha Falls is one of Minneapolis' natural treasures. Capture its beauty with a print or photograph. Whether you choose a framed print or a postcard, you'll always have a visual reminder of this picturesque location.
Framed print of Minnehaha Falls
Postcard featuring Minnehaha Falls
Canvas print of the waterfall
3. Spoonbridge and Cherry Magnet: The Spoonbridge and Cherry sculpture at the Minneapolis Sculpture Garden is an iconic symbol of the city. Bring a mini version of this famous artwork home with you by purchasing a magnet. It's a small yet significant reminder of your time in Minneapolis.
Spoonbridge and Cherry magnet
Keychain featuring the sculpture
Miniature replica of the sculpture
4. Juicy Lucy T-Shirt: The Juicy Lucy is a beloved Minneapolis creation – a hamburger with the cheese stuffed inside the patty. Show your love for this local delicacy by purchasing a t-shirt featuring the Juicy Lucy. It's a fun and tasty reminder of your time in the city.
Juicy Lucy t-shirt
Tote bag with Juicy Lucy design
Apron featuring the Juicy Lucy recipe
5. Mary Tyler Moore Statue Figurine: Fans of the popular TV show "The Mary Tyler Moore Show" will appreciate this souvenir. The Mary Tyler Moore statue, located in downtown Minneapolis, is an iconic landmark. Bring a mini figurine of the statue home as a reminder of the show and your visit to Minneapolis.
Mary Tyler Moore statue figurine
Mini plaque featuring the statue
Postcard of the Mary Tyler Moore statue
6. Minnesota Vikings Jersey: For sports enthusiasts, a Minnesota Vikings jersey is a must-have souvenir. Show your support for the local NFL team and wear their colors proudly. Whether you choose a jersey with your favorite player's name or a classic team design, this souvenir connects you to Minneapolis' sports culture.
Minnesota Vikings jersey
Vikings-themed hat or cap
Vikings scarf or beanie
7. Mill City Museum Cookbook: The Mill City Museum celebrates the flour milling industry that played a significant role in Minneapolis' history. Purchase a cookbook featuring recipes inspired by this heritage. From bread and pastries to traditional dishes, you can recreate a taste of Minneapolis at home.
Mill City Museum cookbook
Baking kit with Minneapolis-inspired recipes
Flour mill-shaped cookie cutters
8. Minnesota Craft Beer: Minneapolis boasts a thriving craft beer scene. Take a piece of this vibrant community home with you by purchasing locally crafted beer. Pick up a variety pack or a few bottles from your favorite brewery to enjoy a taste of Minneapolis long after your visit.
Minneapolis craft beer variety pack
Growler from a local brewery
Beer-themed merchandise (glassware, coasters, etc.)
9. Upcycled Art: Minneapolis is known for its creative and eco-friendly art scene. Look for souvenirs made from upcycled materials, such as jewelry, home decor, or clothing. These unique pieces not only support local artists but also showcase Minneapolis' commitment to sustainability.
Upcycled jewelry
Home decor made from reclaimed materials
Upcycled clothing or accessories
10. Wild Rice: As the state grain of Minnesota, wild rice is an ideal souvenir to represent the region's rich natural resources. Purchase a bag of locally harvested wild rice to cook at home or give as gifts. It's a delicious and symbolic way to remember your time in Minneapolis.
Locally harvested wild rice
Wild rice soup mix
Wild rice hot dish recipe book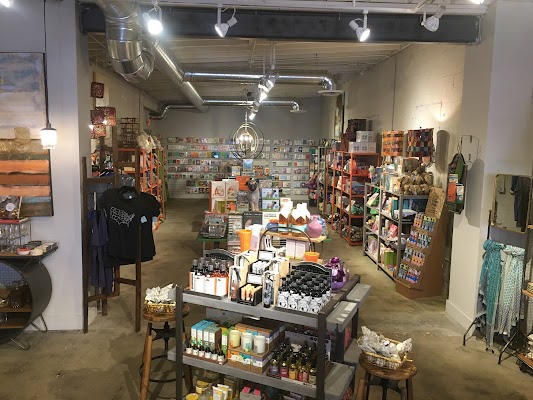 Bringing Joy from Minneapolis MN: Top 10 Gifts to Delight Your Friends
Minneapolis, also known as the "City of Lakes," is a vibrant and culturally rich city in Minnesota. It offers a unique blend of natural beauty, arts, and history. If you're looking for gifts that capture the spirit of Minneapolis and bring joy to your friends, here are ten top choices to consider:
1. Prince Memorabilia
Minneapolis was the home of the legendary musician, Prince. Pay tribute to his legacy by gifting Prince memorabilia such as t-shirts, vinyl records, or posters.
2. Spoonbridge and Cherry Replica
The Spoonbridge and Cherry sculpture is an iconic landmark in Minneapolis. Give your loved ones a mini replica of this famous piece of artwork to remind them of their time in the city.
3. Local Craft Beer
Minneapolis has a thriving craft beer scene, with numerous breweries producing unique and delicious brews. Treat your friends to a variety pack of locally brewed beers for them to enjoy.
4. Scandinavian-inspired Home Decor
Minnesota has a strong Scandinavian heritage, and Minneapolis embraces this culture. Gift your friends Scandinavian-inspired home decor items such as candles, textiles, or kitchenware.
5. Minnesota-themed Clothing
Keep your loved ones warm and stylish with Minnesota-themed clothing, featuring designs inspired by the state's landscapes, wildlife, and culture.
6. Tickets to a Guthrie Theater Performance
The Guthrie Theater is a renowned theater company in Minneapolis, known for its top-notch productions. Surprise your friends with tickets to a show for an unforgettable evening of theater.
7. Minnesota State Fair Cookbook
The Minnesota State Fair is a beloved annual event, known for its delectable and unique foods. Gift your friends the official Minnesota State Fair Cookbook, so they can recreate their favorite fair foods at home.
8. Mississippi River Cruise
The Mississippi River runs through Minneapolis, offering scenic views and a chance to explore the city from a different perspective. Treat your friends to a Mississippi River cruise for a relaxing and memorable experience.
9. Minnesota-made Chocolates
Indulge your friends' sweet tooth with chocolates made in Minnesota. Look for local chocolatiers who create unique flavors using local ingredients.
10. Outdoor Adventure Gear
Minneapolis is surrounded by beautiful nature and outdoor recreational opportunities. Give your friends outdoor adventure gear such as hiking essentials, camping equipment, or biking accessories to inspire their next adventure.
Prince Memorabilia
Spoonbridge and Cherry Replica
Local Craft Beer
Scandinavian-inspired Home Decor
Minnesota-themed Clothing
Tickets to a Guthrie Theater Performance
Minnesota State Fair Cookbook
Mississippi River Cruise
Minnesota-made Chocolates
Outdoor Adventure Gear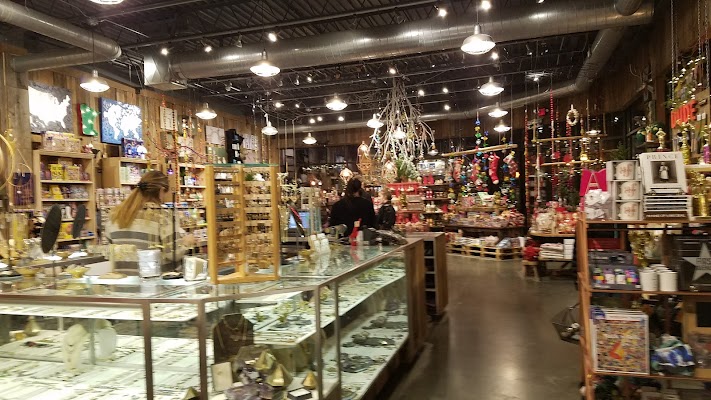 Top 5 Iconic Snacks and Culinary Delights from Minneapolis MN
Minneapolis, Minnesota is known for its vibrant food scene and unique culinary delights. From savory snacks to sweet treats, the city offers a wide array of iconic snacks that have become local favorites. Here are the top 5 snacks that perfectly embody the flavors of Minneapolis:
1. Juicy Lucy: This legendary Minneapolis creation is a must-try for burger enthusiasts. A Juicy Lucy is a cheese-stuffed burger where the cheese is melted inside the patty instead of being placed on top. The result is a burst of molten cheese that oozes out with every bite. Matt's Bar and 5-8 Club are two iconic places in Minneapolis that are famous for their Juicy Lucys.
2. Walleye Fingers: As a state known for its abundant lakes, Minnesota takes its fish seriously. Walleye is a popular local fish, and one of the best ways to enjoy it is in the form of Walleye Fingers. These crispy, breaded strips of walleye are usually served with a tangy tartar sauce and are a favorite snack among locals.
3. Wild Rice Soup: Wild rice is a staple ingredient in Minnesota cuisine and is often used in hearty and comforting dishes. Wild Rice Soup is a creamy, flavorful soup that combines the nutty taste of wild rice with vegetables, herbs, and sometimes even chunks of chicken or turkey. It's a quintessential Minnesota comfort food, especially during the cold winters.
4. Cheese Curds: Cheese curds are a beloved snack throughout the Midwest, and in Minneapolis, they are taken to the next level. These bite-sized nuggets of cheese are usually made from fresh, squeaky cheese curds that are lightly battered and deep-fried until golden and crispy. They are often served with a side of ranch or marinara sauce and are simply addictive.
5. Tater Tot Hotdish: A staple of Midwest cuisine, the Tater Tot Hotdish is a delicious and comforting casserole made with ground beef, vegetables, cream of mushroom soup, and, of course, tater tots as the crowning glory. This hearty dish is often served at potlucks and family gatherings and can be found on menus in many Minneapolis diners.
These iconic snacks from Minneapolis not only showcase the unique flavors of the region but also reflect the rich culinary traditions and diverse food culture that the city has to offer. Whether you're a local or a visitor, trying these snacks is a must to truly experience the taste of Minneapolis.
Souvenir and Gift Shopping in Minneapolis MN: Expert Tips and Tricks
When it comes to buying souvenirs and gifts from Minneapolis, MN, there are plenty of options to choose from. Whether you're looking for something unique to bring back home or a thoughtful gift for a loved one, here are some tips and tricks to enhance your shopping experience:
Look for locally crafted items: Minneapolis is known for its vibrant arts and crafts scene. Look for handmade items such as pottery, jewelry, textiles, and artwork created by local artisans. These unique pieces will not only make great souvenirs, but also support the local economy.
Visit local markets and boutiques: To find a wide variety of local souvenirs and gifts, head to popular markets like the Minneapolis Farmers Market or Mill City Farmers Market. Additionally, explore independent boutiques and shops in neighborhoods like Uptown, North Loop, and Northeast Minneapolis for a more personalized shopping experience.
Explore Minnesota-themed merchandise: Look for items that reflect the culture and history of Minnesota. You'll find items like t-shirts, mugs, magnets, and postcards featuring iconic Minnesota landmarks like the Mall of America, the Minnesota State Capitol, and the Mississippi River.
Don't forget about food: Minneapolis is home to a thriving food scene, so consider buying local food products as gifts. Look for gourmet chocolates, artisanal cheeses, craft beers, and specialty spices that showcase the flavors of Minnesota.
Take advantage of museums and attractions: Many museums and attractions in Minneapolis have gift shops stocked with unique items related to their exhibits. Whether it's a fine art museum, a science center, or a sports stadium, you're likely to find interesting souvenirs that you won't find elsewhere.
These tips and tricks will help you make the most of your souvenir and gift shopping in Minneapolis, MN. Remember to explore local markets, visit boutiques, and support local artisans to find the perfect mementos of your time in the city.